IFE will host a Media & Technology Roundtable (MTR) "Donald Trump and the Fourth Estate" with special guest Craig Gordon, Washington Bureau Chief of Bloomberg. The dinner will be held by H.E. Henne Schuwer, Ambassador of the Kingdom of the Netherlands, at the residence. By invitation only.
---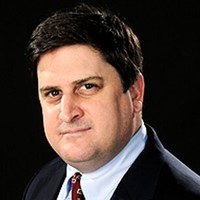 About our Guest: Craig Gordon is the Washington Bureau Chief of Bloomberg News. In this role, he oversees coverage of President Donald Trump's White House, Cabinet agencies, Congress, national security, tax policy and financial regulation for the global business news service. Craig also oversees BloombergPolitics.com and the production of Bloomberg's daily global politics newsletter, Balance of Power. He is a frequent guest on Bloomberg Television. Prior to joining Bloomberg in 2013, Craig worked for five years at Politico and rose to the level of Managing Editor. While at Politico, Craig oversaw the coverage of the 2012 presidential campaign, including Politico's exclusive reporting that forced Republican presidential contender Herman Cain from the race. Craig went to Politico from Newsday, where he completed his 17 years there as Washington Bureau Chief. After arriving in Washington in 2000, Craig covered the Pentagon for four years, starting on the day after the Sept. 11 terror attacks. He later traveled to Afghanistan to embed with the Marines and to Baghdad in the days after Saddam Hussein's government fell. He lives in Bethesda, Md., with his family.
---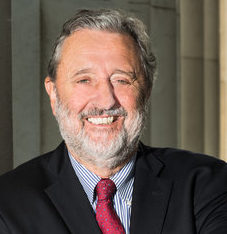 About our Host: Hendrik Jan Jurriaan Schuwer was born May 3, 1953, in The Hague, the Netherlands, in a family of 5. His parents met as journalists who worked for the Netherlands Press Agency. His father later became the director of public relations for Caltex (Benelux) and his mother a teacher. After secondary school, Henne attended the University of Leiden, where he earned a master's degree in law. Henne then started working for the Ministry of Foreign Affairs in 1979, and has held positions in Vietnam, India, Belgium and the US. He is married to Lena Boman from Sweden. Together, they have four adult children. His two daughters are psychologists and his two sons are engineers. In his free time, Henne likes to play tennis and golf, and read about the history of the 20th century. But most of all, he enjoys spending time with his family. Henne Schuwer has been with the Netherlands Ministry of Foreign Affairs for 36 years. Thanks to two previous assignments in the United States, one in Los Angeles and one in Washington, D.C., he has extensive knowledge of American politics and trade issues. See the curriculum vitae of Henne Schuwer, the ambassador in the United States.