On June 25, 2018, IFE's MTR will host special guest The Hon. Grace Koh, former Special Assistant to the President for Technology, Telecom, and Cyber-Security Policy at the National Economic Council. Ms. Koh will be introduced by The Hon. Dr. R. David Edelman, IFE Distinguished Fellow and Director of the Project on Technology, the Economy, & National Security (TENS), part of the MIT Internet Policy Research Initiative (IPRI). The evening will be hosted by H.E. Karin Olofsdotter, Ambassador of Sweden at the residence. By invitation only.
---
About our Special Guest: Grace Koh  served as Special Assistant to the President for Technology, Telecom, and Cyber-Security Policy at the National Economic Council, where she advised the President and senior staff on policy matters relating to technology and telecommunications industry and worked closely with National Security Council staff to advise on cybersecurity issues. Koh previously served as Deputy Chief Counsel to the Subcommittee on Communications and Technology of the Energy and Commerce Committee in the U.S. House of Representatives. Her primary role was to advise the chairmen and committee members on policy and legal issues arising in the telecommunications and technology sectors. She was previously Policy Counsel at Cox Enterprises, Inc.'s Public Policy Office, working on technology policies affecting the enterprise's Internet, cable, and broadcast properties. Koh came to Cox Enterprises after working in the communications group at Willkie Farr & Gallagher LLP. She holds a B.A. from Yale University and a J.D. from the University of Pennsylvania Law School. 
---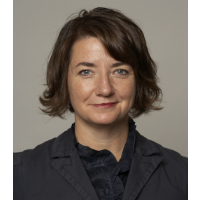 About our Host: Ambassador Olofsdotter joined the Swedish Foreign Service in 1994. Her first foreign posting was in Moscow, where she was primarily responsible for covering issues related to Belarus. She also served on the Swedish delegation to NATO. Olofsdotter next served at Sweden's mission to the European Union (EU) in Brussels, Belgium, and chaired the EU's Political-Military Group during the Swedish presidency of the EU in 2001.  Back in Stockholm, Olofsdotter served as chief of staff to three successive Swedish foreign ministers: Laila Freivalds (2003-2006), Jan Eliasson (2006), and Carl Bildt (2006-2008). Olofsdotter's first posting in the United States, from August 2008 to June 2011, was as minister-counselor and deputy chief of mission at the Swedish Embassy in Washington, DC. She then served her first ambassadorship, as envoy to Hungary from September 2011 to August 2014.  Returning to Stockholm, she was deputy director general for trade at the Ministry for Foreign Affairs starting in September 2014, where her focus was on the EU internal market and the promotion of Sweden. In September 2016, she was promoted to director-general for trade. Olofsdotter is married to Hans Martin Bengtsson, with whom she has two children, Nils and Anna Bengtsson. She speaks Russian, French and English. Read more.