IFE Board of Trustees
Kathleen Kemper, CEO
Shane Green
Morton Kondracke
Contessa Cécile Pirzio-Biroli
Ambassador Conte Corrado Pirzio-Biroli
Founders
Kathleen Kemper
George Sealy
James Valentine
Diplomatic Steward
H.E. Dirk Wouters, Ambassador of the Kingdom of Belgium to the United States
Honorary Trustee
Robert Hormats, PhD
Board of Stewards
Marci Robinson, Chair
Gerard Baker
Christopher Caine
Mary Anne Cook, IFE Technology in Government Steward
The Hon. Tom Daschle
The Hon. Tom Davis
John Paul Farmer
Tom Friedman
Dr. Amy Geng, IFE Innovation Steward
Ed Henry
Norm Ornstein
Devika Anand Patil, IFE Digital Ambassador
Mark Schulte, IFE Chief Technology Officer
Judge William Webster
The Hon. Anthony Williams
Judy Woodruff
ABOUT IFE LEADERSHIP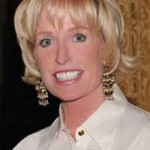 Kathy Kemper
Known as "Coach" to many, she is Founder and CEO of the Institute for Education, a non-profit foundation that recognizes and promotes leadership, civility, and finding common ground, locally, nationally, and in the world community. IFE also educates youth for global citizenship with programs that foster intercultural appreciation.
Called Washington's "Networker in Chief" by US News and World Report, Coach Kemper also founded INFO, a program of IFE. INFO is a roundtable public affairs forum that draws diplomats, influential public officials, senior media, gamechangers, and business leaders from both sides of the aisle for debate and discussion. INFO speakers have included Supreme Court Justices, a Vice President, Senators, Nobel laureates, Cabinet secretaries, Ambassadors, Governors, technology titans, and a professional athlete.
A former professional tennis player, Kemper served as head Women's Tennis Coach at Georgetown University from 1978 to 1990. She coached Georgetown's No. 1 player to a four-year undefeated match play streak and to the Big East and NCAA National Woman's Division II title in 1983.
Kemper is a sought-after speaker on issues from Title IX and gender equity due to her unique, insider's view of Washington. She has spent more than 25 years coaching tennis for Washington's powerbrokers and opinion makers–hitting the courts with Supreme Court Justices, members of the United States Congress and United States Secretaries of State through five administrations, at The White House, Senate Court and Embassy courts.
Well known in Washington's diplomatic community, Kemper has received awards and recognition from the  Japanese, Swedish and Chinese governments for her commitment to cross-cultural dialogue, friendship, and understanding. Most recently she was honored by H.E. Ichiro Fujisaki, at the Japanese residence. She has been honored by numerous organizations for her leadership, her commitment to promoting collaborative and global dialogue, and her philanthropic efforts.
She has been awarded numerous Woman of the Year honors from various groups. She was named the Prince Sporting Goods' Woman of the Year and received recognition from the National Association of Women in Business. A frequent op-ed writer and columnist, her work has been featured in The Hill, USA Today, Roll Call, The Washington Examiner, Newsday, Hurriyet Daily News, The Bangkok Post, Vietnam Daily, Hanoi Times, The Globalist, The Washington Diplomat, Washington Life, CCTV, and The Huffington Post.
Coach Kemper lives in Washington D.C. and Rancho Sante Fe, California
Kaivan Shroff serves as COO and Chief Strategy Officer for the Institute of Education. Before joining the team at IFE, Shroff worked at Microsoft New York on their Technology and Civic Engagement team, partnering with the NYC government and non-profits to offer data-driven solutions to big social problems. Shroff also worked on the Digital Team at Hillary for America. He holds an M.B.A. from the Yale School of Management and a B.A. in Political Science from Brown University.
Marci Robinson is Chairman of the Board of Stewards, and a former member of the Board of Trustees, of the Institute for Education. Robinson is the principal of Robinson Communications, a public affairs and media relations consulting firm whose clients have included Fortune 100 companies, political figures and other prominent individuals, and nonprofit organizations. She is also the Founder and President of the Swann Foundation for Music Education, a nonprofit organization committed to educating young musicians and the public about the relationship between music, art, history and literature by hosting events and music institutes at the Smithsonian, Kennedy Center, Phillips Collection, Library of Congress and embassies in our nation's capital. Robinson was the Chief Spokesman and Director of Communications for the United States Department of Commerce and Secretary Robert A. Mosbacher. She worked for U.S. Representative Jack Kemp, handling legislative issues and serving as his Press Secretary.  She is currently a senior advisor to the Jack Kemp Foundation.  Robinson has also served as adjunct professor of congressional communications in the joint graduate program of the Legislative Studies Institute and Columbia University School of International and Public Affairs.
Devika Anand Patil serves as IFE's Digital Ambassador. A recent transplant to the Nation's Capital, she is the spouse of DJ Patil, Chief Data Scientist at White House Office of Science and Technology Policy. Previously, he worked as the VP of Product at RelateIQ and Greylock Partners as Chief Data Scientist,Color Labs as Chief Product Officer, LinkedIn as Chief Scientist and Chief Security Officer, and eBay as their Director of Strategy, Analytics, and Product.
Mark Schulte: is the Education Director at the Pulitzer Center on Crisis Reporting, and serves as IFE's NextGen Steward and Chief Technology Officer. Mark Schulte has taught global issues-based journalism for nearly ten years, most recently founding an international network of high school reporters online with members in more than 50 countries contributing daily to a web publication devoted to their stories. Earlier he worked as a magazine writer and editor, covering politics and education in Virginia, and ultimately converted the magazine into a web journal of college life. That experience gave him a passion for the reach and dynamism of the web, and he has worked online ever since, experimenting with web technologies to find engaging ways of telling stories. A confirmed tech enthusiast, Mark is interested in using innovative tools to connect students globally to their world, and to each other. At a time of considerable superficiality and silliness online, he believes students should be encouraged to create a positive digital footprint of meaningful work. Mark graduated from Oberlin College and holds a master's degree in Interactive Journalism from American University. His personal website is www.markschulte.com
Elise Ravenscroft is Deputy Director and brings over twenty years of fundraising and event management to the Institute for Education. Throughout her career, she has been dedicated to working with organizations and programs that promote positive social change. Ms. Ravenscroft has crafted strategic development programs from the ground-up for organizations of every size, spanning political, advocacy, educational, humanitarian and charitable fields. Her expertise has helped to transform programs for many of today's non-profit organizations.  Prior to joining the Institute for Education, She has worked with a variety of clients including American Kidney Foundation, Global Business Coalition, BlueCross/BlueShield, American Red Cross, and the Mentor International. Working closely with the boards, presidents, faculty and staffs of these organizations, she designed and implemented comprehensive development and communication plans to raise public awareness and philanthropic support for their programs. As a volunteer, Ms. Ravenscroft is involved with many local charities, educational and professional organizations. She is currently a member of the Direct Marketing Association (DMA), Meeting Professionals International (MPI), and the Association of Fundraising Professionals (AFP).