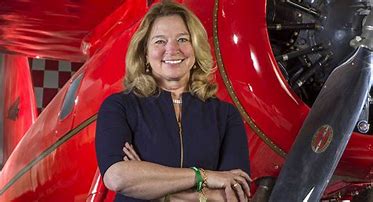 Dr. Ellen Stofan to speak at IFE Women in Power lunch
IFE's will host special guest speaker Dr. Ellen Stofan, Smithsonian's Under Secretary for Science and Research. In this role, Stofan will lead the Institution's collective scientific efforts and commitment to research. The position oversees the Smithsonian's science museums, science research centers and Smithsonian Libraries and Archives. This includes the National Museum of Natural History, the National Zoo and Smithsonian Conservation Biology Institute, the Museum Conservation Institute, the Smithsonian Astrophysical Observatory, the Smithsonian Environmental Research Center and the Smithsonian Tropical Research Institute.
Previously, Stofan has served as the John and Adrienne Mars Director of the National Air and Space Museum since April 2018, the first woman to hold the position. In this role, she led the museum's research on aviation and spaceflight history and the planetary sciences. Before joining the Smithsonian, Stofan was chief scientist at NASA from 2013 to 2016, serving as a principal advisor to NASA's administrator.  The event will be cohosted by H.E. Karin Olofsdotter, Ambassador of Sweden to the United States, at the House of Sweden.
By invitation only. Guest list held at door.