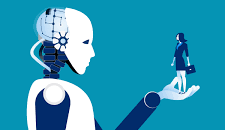 "Gender Equity in AI 2.0" salon
IFE will hold a salon on Gender Equity in AI 2.0. A recent AI Index Report by Stanford shows that no great progress has been made along gender lines in the AI Research space. We will discuss ways to foster a diverse community of thought leaders in the AI and data space.  The panel, featuring Jessica Davis of Microsoft, Nina Walia of Google and current Presidential Innovation Fellow, and Ambassador Faber, will be moderated by Davar Ardalan, founder of IVOW. The salon will be hosted by H.E. Floreta Faber at the Embassy of Albania.
Read more about IFE's Gender Equity salon held at Embassy of Iceland in April 2019.
By invitation only. Guest list held at door.