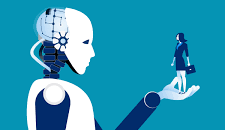 Women in Power salon on 'Gender Equity in AI 2.0″
IFE will hold a Women in Power panel on Gender Equity in AI 2.0. The salon will be hosted by H.E. Floreta Faber at the Embassy of Albania. The panel, featuring Jessica Davis of Microsoft, Nina Walia of Google and current Presidential Innovation Fellow, and Ambassador Faber, will be moderated by Davar Ardalan, founder of IVOW.
Read more about IFE's Gender Equity salon held at Embassy of Iceland in April 2019.
By invitation only