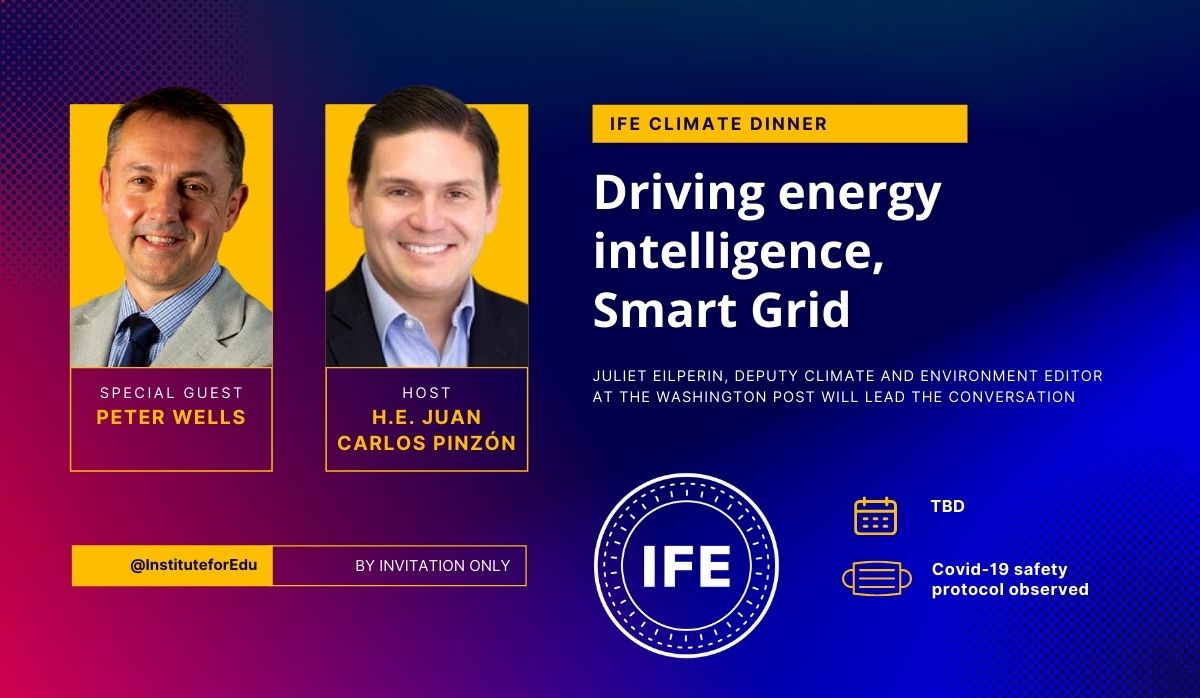 Pipeline: Driving energy intelligence, Smart Grid
The Institute for Education will host an Environment & Climate dinner " with special guest Peter Wells, Chief Executive Officer at Smart Wires, Inc. The dinner will be hosted by H.E. Juan Carlos Pinzon, Ambassador of Colombia to the U.S., and Coach Kathy Kemper, IFE Founder & CEO at the Ambassador's residence. Juliet Eilperin, Deputy Climate and Environment Editor at The Washington Post will lead the conversation. The evening will include introductions by Dr. R. David Edelman.
By invitation only. More details to follow.