Safer@Home Speakers Series
No matter where IFE'ers find themselves, compassion and support are the common threads that bind us together. During 2020, we have re-imagined how to best care for our community in this moment of change and uncertainty. We wanted to highlight our new #IFEonline program – our virtual Safer@Home live speaker series! In addition to an insider's view by our featured speakers, the session includes a Q&A moderated by IFE Innovation Steward Amy Geng, MD and IFE Founder & CEO Coach Kathy Kemper.
Upcoming Speakers include:
Michael Brown,

Director of the Defense Innovation Unit (

DIU

) at the U.S. Department of Defense

Margaret Brennan, Moderator of CBS News' Face the Nation and senior foreign affairs correspondent
The Hon. Mark Warner, Unites States Senator representing Commonwealth of Virginia
H.E. Stavros Lambrinidis,

Ambassador of the Delegation of the European Union to the United States

DJ Patil,

Head of Technology for Devoted Health and former

Chief Data Scientist of the United States Office of Science and Technology Policy,

;

Suzette Kent,

Federal Chief Information Officer of the United States; among others.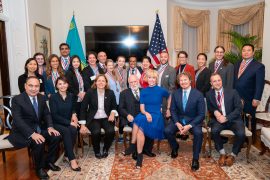 IFE Hosts "Co-Father" of the Internet and Technology Pioneers for a conversation around closing the digital divide and "Connecting the Unconnected"   On Thursday,…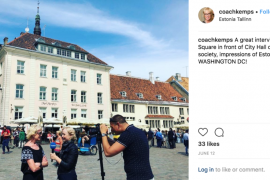 Traveling in Scandinavia recently I knew I had to make a stop in the digital government capital of the world, Tallinn, Estonia. And it…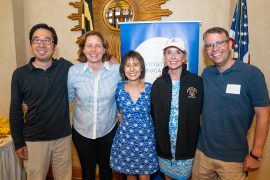 As has become tradition, IFE Founder and CEO Coach Kathy Kemper welcomed guests with her iconic "Welcome sport fans, welcome sport fans!" A few…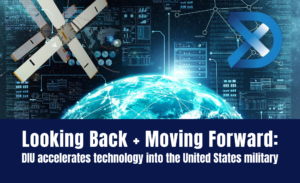 https://youtu.be/gKgNPRxVRD8 On Thursday, September 17th IFE hosted a live salon Looking Back + Moving Forward: DIU accelerates technology into the United States military.  Our featured speaker was Mike Brown, Director of the Defense Innovation Unit at the U.S. Department of Defense, who shared an update on DIU's  accomplishments as it celebrates its 5th anniversary including new trends in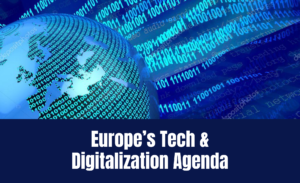 On Thursday, August 20 IFE hosted a live session on Europe's Tech & Digitalization Agenda. Our featured speaker is Ambassador Casper Klynge, Microsoft's Vice President of European Government Affairs. Prior to joining Microsoft, Casper most recently served as Denmark's (& the world's first) Ambassador to the global tech industry. Joining the conversation were Megan J. Smith, third USCTO and CEO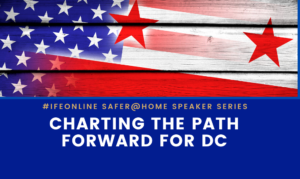 On Tuesday, June 30 IFE hosted a live session "Charting the Path Forward for DC" with speakers Beverly Perry, Senior Advisor to the Mayor of the District of Columbia and Mayor Anthony Williams, Mayor of the District of Columbia (1999-2007). Introductions were made by  John Paul Farmer, IFE Steward and Chief Technology Officer of New York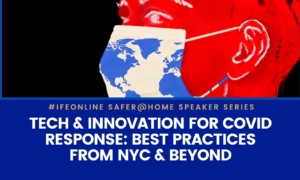 On Thursday, June 25, IFE hosted a live session "Tech & Innovation for COVID Response: Best Practices from New York City & Beyond" with special guests John Paul Farmer, Chief Technology for New York City, and Matt Lira.  Special Assistant to the President for Innovation Policy and Initiatives in the White House Office of American Innovation,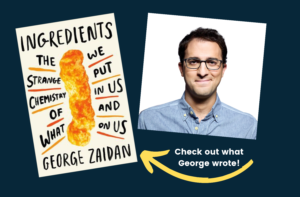 Please enjoy the video of our Safer@Home Series On June 4, 2020 IFE was joined by 70 guests for a fun-filled and informative live conversation with IFE Senior Fellow and Author George Zaidan. IFE Innovation Steward Amy Geng, MD moderated the session and live Q&A. Guests also participated in a poll (see results below). George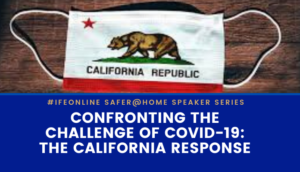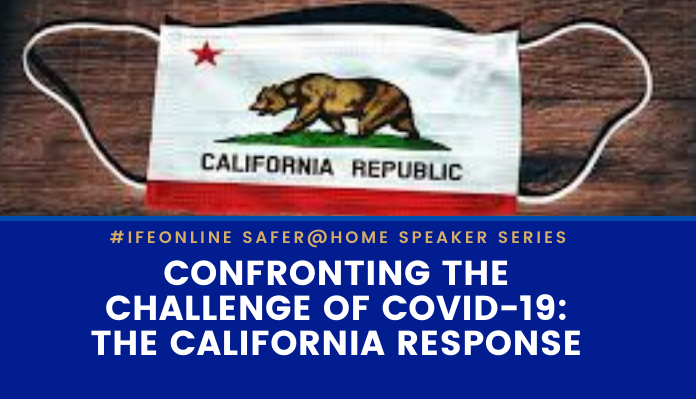 On Friday May 22, IFE hosted a live session "Confronting the Challenge of COVID-19: the California Response" with special guests Bob Kocher, MD and IFE Innovation Steward Amy Geng, MD in a conversation on how they helped flatten the curve. The session included an interactive Q&A session. SPEAKER BIOS: Bob Kocher, MD | Amy Geng,