Each year IFE recognizes an individual who has made a significant lifetime contribution to education. This year's recipient is Mr. George Vradenburg, President of the Vradenburg Foundation.
Friends, Trustees, and Stewards of the Institute for Education and it's founder and CEO, Kathy Kemper, gathered for a special dinner given by His Excellency Shaikh Salem Al-Sabah, the Ambassador of Kuwait, and his stunning wife Rima. Among the Embassy guests were Supreme Court Justices, Cabinet Secretaries, Ambassadors, and members of Congress and The White House — all in attendance to honor George Vradenburg for his exceptional contributions to IFE's many educational initiatives. A delightful musical program following the dinner and ceremony capped a wonderful evening at the Embassy of Kuwait residence.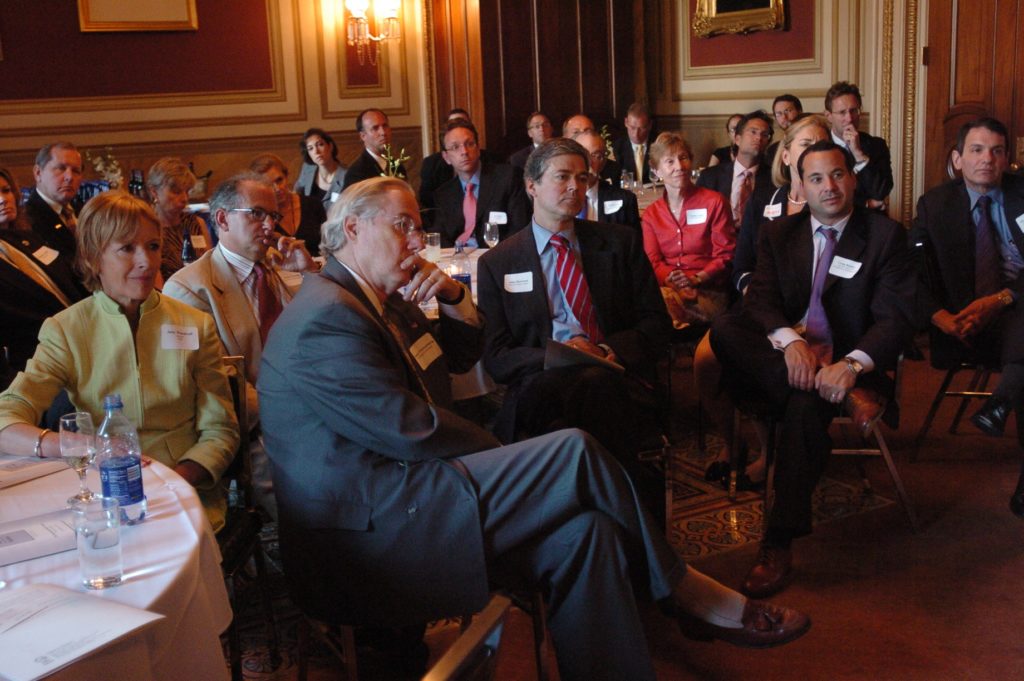 Prior to December 2003, Mr. Vradenburg was Strategic Advisor, AOL Time Warner. Mr. Vradenburg joined America Online as Senior Vice President and General Counsel in early 1997 and in 1999 was named Senior Vice President for Global and Strategic Policy. In January 2001, Mr. Vradenburg was named Executive Vice President for Global and Strategic Policy for AOL Time Warner. In these roles, Mr. Vradenburg set the Company's strategy to create a policy framework for the Internet and media designed to cultivate economic, social and civic value around the world. Before joining America Online, Mr. Vradenburg served as Senior Vice President and General Counsel of CBS, Inc., and as Executive Vice President of Fox, Inc. He also served as a senior partner in the Los Angeles office of Latham & Watkins and as co-chair of its Entertainment & Media Practice Group.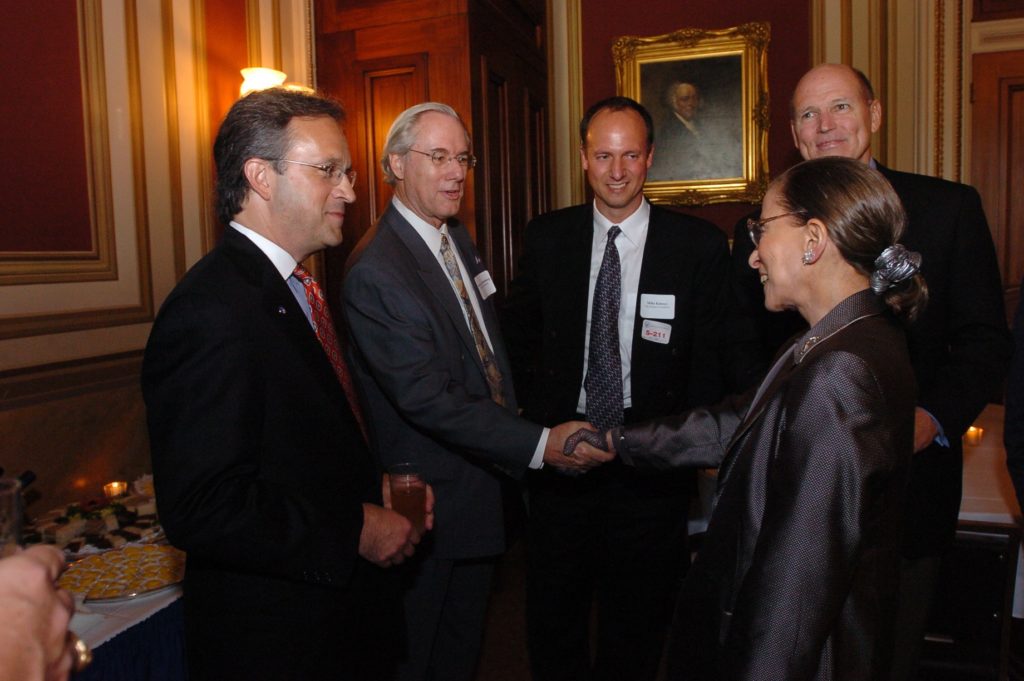 Mr. Vradenburg was recently appointed by Secretary Tom Ridge to the Private Sector Senior Advisory Committee of the Homeland Security Advisory Council. He has also chaired business and nonprofit Task Forces on Emergency Preparedness for the Greater Washington Region; he is Chairman of The Phillips Collection, the nation's first modern art museum, as well as The Potomac Conference, a regional leadership organization of the business, civic and public sectors. Mr. Vradenburg also serves on the boards of the INOVA Health System Foundation, Human Rights First, The Greater Washington Board of Trade, The Community Foundation for the National Capitol Region, the Survivors' Fund and the Washington Scholarship Fund. He is a Vice Chair of the Alliance for Regional Stewardship, a member of the UCLA Center for Communication Policy's Board of Governors, and a Visiting Scholar of the Annenberg School of Communications, University of Southern California. With his wife Trish, Mr. Vradenburg co-chaired the inaugural Alzheimer's Gala in Washington DC in March 2004.
In recognition of his community service, Mr. Vradenburg has received the Outstanding Community Leadership Award on National Capital Philanthropy Day, the Golden Links Award from the Greater Washington Board of Trade and the Bridge Builders Award from the Partners for Livable Communities.
Mr. Vradenburg received his B.A. from Oberlin College magna cum laude, where he was elected to Phi Beta Kappa, and his J.D. from Harvard Law School. His wife Trish is a TV sitcom writer, a playwright, book author and magazine and newspaper columnist; his daughter Alissa is a Talent Manager in Los Angeles, and his son Tyler is a teacher and football coach in Chicago.