Something that makes IFE so special is our team, the people that are behind the scenes, and we are very much like a family. At IFE, we like to think that with each passing year we are polishing a finely made tool, giving it more sense of worth and watching it achieve wonders.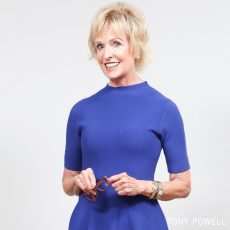 Kathleen "Coach" Kemper
Founder + CEO
Coach Kathy Kemper, known as "Coach" to many, is Founder and CEO of the Institute for Education, a non-profit foundation that recognizes and promotes leadership, civility, and finding common ground, locally, nationally, and in the world community. IFE also educates youth for global citizenship with programs that foster intercultural appreciation. Called Washington's "Networker in Chief" by US News and World Report, Coach Kemper also founded INFO, a program of IFE. INFO is a roundtable public affairs forum that draws diplomats, influential public officials, senior media, gamechangers, and business leaders from both sides of the aisle for debate and discussion. INFO speakers have included Supreme Court Justices, a Vice President, Senators, Nobel laureates, Cabinet secretaries, Ambassadors, Governors, technology titans, and a professional athlete. A former professional tennis player, Kemper served as head Women's Tennis Coach at Georgetown University from 1978 to 1990. She coached Georgetown's No. 1 player to a four-year undefeated match play streak and to the Big East and NCAA National Woman's Division II title in 1983. Kemper is a sought-after speaker on issues from Title IX and gender equity due to her unique, insider's view of Washington. She has spent more than 25 years coaching tennis for Washington's powerbrokers and opinion makers–hitting the courts with Supreme Court Justices, members of the United States Congress and United States Secretaries of State through five administrations, at The White House, Senate Court and Embassy courts. Well known in Washington's diplomatic community, Kemper has received awards and recognition from the Japanese, Swedish and Chinese governments for her commitment to cross-cultural dialogue, friendship, and understanding. Most recently she was honored by H.E. Ichiro Fujisaki, at the Japanese residence. She has been honored by numerous organizations for her leadership, her commitment to promoting collaborative and global dialogue, and her philanthropic efforts. She has been awarded numerous Woman of the Year honors from various groups. She was named the Prince Sporting Goods' Woman of the Year and received recognition from the National Association of Women in Business.  A frequent op-ed writer and columnist, her work has been featured in The Hill, USA Today, Roll Call, The Washington Examiner, Newsday, Hurriyet Daily News, The Bangkok Post, Vietnam Daily, Hanoi Times, The Globalist, The Washington Diplomat, Washington Life, CCTV, and The Huffington Post. Coach Kemper lives in Washington D.C. and Rancho Sante Fe, California.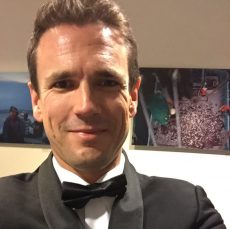 Mark Schulte
Chief Technology Officer
Mark Schulte is the Education Director at the Pulitzer Center on Crisis Reporting, and serves as IFE's NextGen Steward and Chief Technology Officer. Mark Schulte has taught global issues-based journalism for nearly ten years, most recently founding an international network of high school reporters online with members in more than 50 countries contributing daily to a web publication devoted to their stories. Earlier he worked as a magazine writer and editor, covering politics and education in Virginia, and ultimately converted the magazine into a web journal of college life. That experience gave him a passion for the reach and dynamism of the web, and he has worked online ever since, experimenting with web technologies to find engaging ways of telling stories. A confirmed tech enthusiast, Mark is interested in using innovative tools to connect students globally to their world, and to each other. At a time of considerable superficiality and silliness online, he believes students should be encouraged to create a positive digital footprint of meaningful work. Mark graduated from Oberlin College and holds a master's degree in Interactive Journalism from American University. His website is www.markschulte.com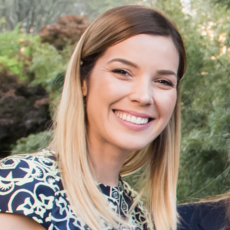 Raluca Barbulescu
Chief Operations Officer
Raluca Barbulescu serves as the Chief Operations Officer of the Institute for Education and as the Editor-in-Chief of IFE magazine. Previously, Raluca served as a Washington DC news correspondent, reporting for an international press agency headquartered in Bucharest, Romania. She is a seasoned journalist and covered Education and Healthcare for Romanian national media for 7 years. She was also part of the Marketing team of a DC based company working with broadcasters around the world, like BBC, RFI, Deutsche Welle, ESPN, Voice of America, United Nations, Red Cross and many others. Raluca has a master degree in Management in Media Institutions form University of Bucharest. She enjoys traveling, hiking, eating seafood and running.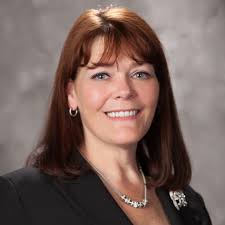 Elise Ravenscroft
Deputy Director
Elise Ravenscroft is Deputy Director and brings over twenty years of fundraising and event management to the Institute for Education. Throughout her career, she has been dedicated to working with organizations and programs that promote positive social change. Ms. Ravenscroft has crafted strategic development programs from the ground-up for organizations of every size, spanning political, advocacy, educational, humanitarian and charitable fields. Her expertise has helped to transform programs for many of today's non-profit organizations.  Prior to joining the Institute for Education, She has worked with a variety of clients including American Kidney Foundation, Global Business Coalition, BlueCross/BlueShield, American Red Cross, and the Mentor International. Working closely with the boards, presidents, faculty and staffs of these organizations, she designed and implemented comprehensive development and communication plans to raise public awareness and philanthropic support for their programs. As a volunteer, Ms. Ravenscroft is involved with many local charities, educational and professional organizations. She is currently a member of the Direct Marketing Association (DMA), Meeting Professionals International (MPI), and the Association of Fundraising Professionals (AFP).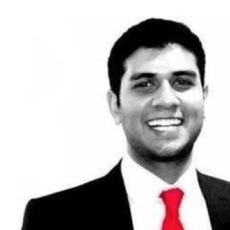 Kaivan Shroff
Senior Advisor
Kaivan Shroff serves as a Senior Advisor for the Institute of Education. Before joining the team at IFE, Shroff worked at Microsoft New York on their Technology and Civic Engagement team, partnering with the NYC government and non-profits to offer data-driven solutions to big social problems. Shroff also worked on the Digital Team at Hillary for America. He holds an M.B.A. from the Yale School of Management and a B.A. in Political Science from Brown University. He is pursuing his MPP at Harvard's Kennedy School of Government.
Nathalia Penton
Tech In Gov Deputy Program Director + Fellow
Nathalia Penton is an Institute for Education fellow and Tech in Gov deputy program director. She currently works as a program coordinator at Conservation International for the Dedicated Grant Mechanism, which enhances the role of Indigenous and forest-dependent communities in forest management and climate action. She received her B.A. from the School of International Service at American University. She speaks Spanish, French, and Mandarin. She became involved with the Institute for Education 6+ years ago. She enjoys traveling and fresh air.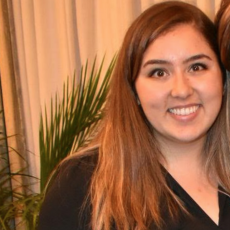 Emily Lovell
Tech In Gov Program Director
Emily Lovell is a bright and energetic graduate of American University, with a double-major in Arabic and International Studies. She is also the Tech in Gov Program Director at the Institute for Education, bringing together White House and Capitol Hill technology leaders in the spirit of bipartisanship. She is currently working at the U.S. Department of State Foreign Service Institute, facilitating courses on the Near East, Africa, and Asia regions. Emily wrote her capstone on al Qaeda of the Arabian Peninsula, having completed rigorous coursework in counterterrorism, international relations, and Middle Eastern studies. Emily recently cycled across America to benefit affordable housing.
Zachary Smith
Tech Innovation in Gov Program Director
Zachary Smith serves as IFE Tech Innovation in Gov Program Director. He graduated magna cum laude from the University of Southern California. He previously worked in cybersecurity with E&Y, in international trade and finance at the Taipei World Trade Center, for the Governor of CA, CA State Assembly, and LA County District Attorney. He enjoys travel, dancing, quality food, and spending time with friends. He is based in D.C.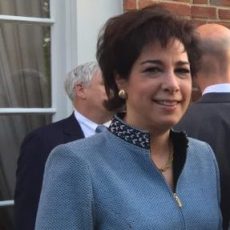 Marci Robinson
Chair of the Board of Stewards
Marci Robinson works at the intersection of political, business and cultural affairs.  She is the Chair of the Board of Stewards, and a former member of the Board of Trustees, of the Institute for Education.  Robinson is the principal of Robinson Communications, a public affairs and media relations consulting firm whose clients have included Fortune 100 companies, political figures and other prominent individuals, and nonprofit organizations. She has advised start-ups in the areas of social media and technology.  She is also the Founder and President of the Swann Foundation for Music Education, a nonprofit organization committed to educating young musicians and the public about the relationship between music, art, history and literature by hosting events and music institutes at the Smithsonian, Kennedy Center, Phillips Collection, Library of Congress and embassies in our nation's capital. Robinson was the Chief Spokesman and Director of Communications for the United States Department of Commerce and Secretary Robert A. Mosbacher. She worked for U.S. Representative Jack Kemp, handling legislative issues and serving as his Press Secretary.  She is currently a senior advisor to the Jack Kemp Foundation.  Robinson has also served as adjunct professor of congressional communications in the joint graduate program of the Legislative Studies Institute and Columbia University School of International and Public Affairs.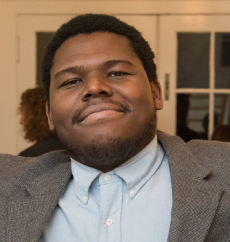 Quenton Horton
Director of Interns and Fellows
Quenton Horton has served as the Director of Interns and Fellows for the Institute for education. Quenton is a native Washingtonian with an English degree from the University of the District of Columbia; most of his work is focused community services with his most recent position with the Mayor's Office of Community Relations and Services. Quenton has also worked with the United States Holocaust Memorial Museum to advise with youth leadership programming. His passions for the Humanities fuel his focus on collaboration and establishing common ground in spaces in which he finds himself.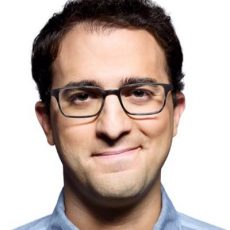 George Zaidan
Senior Fellow
George Zaidan is a Senior Fellow of the Institute for Education. He is a science communicator, television and web host, producer, and card-carrying nerd with ten years' experience telling compelling stories. George co-hosted CNBC's hit TV series, Make Me a Millionaire Inventor. He created, wrote, and hosted National Geographic's webseries Ingredients; and he co-wrote and directed MIT's webseries Science Out Loud. He has also written and voiced several TED-Ed viral videos.  George is also an avid rock climber, former single-digit-handicap golfer, and recreational cook.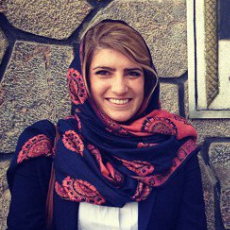 Alexandra Nemeth
Fellow
Alexandra Nemeth has been an Institute for Education Fellow since 2014. She currently works as a Foreign Affairs Officer at the U.S. Department of State, where she runs public outreach campaigns on foreign policy issues in sub-Saharan Africa. She joined the State Department in 2010. During her time at the Department, she has had various roles including: French press liaison at Camp David during the G8 Summit in 2012 and staff assistant at the U.S. Embassy in Kabul, Afghanistan in 2013. A native of New Fairfield, Connecticut, Alexandra attended school at American University in Washington, DC where she graduated with a degree in international relations with a concentration in U.S. foreign policy and a minor in French. In her spare time, you can find Alexandra exploring DC by bike, cooking or planning her next trip.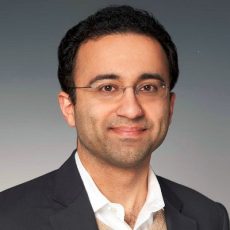 Ali Wyne
Fellow
Ali Wyne is a policy analyst at the RAND Corporation and a nonresident senior fellow at the Atlantic Council.  He received dual degrees in Management Science and Political Science from MIT (2008) and earned his Master in Public Policy from the Harvard Kennedy School (2017).  He enjoys playing chess and growing his collection of coffee mugs.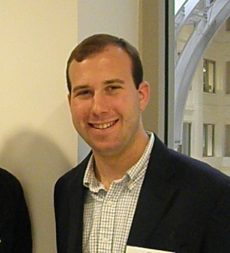 Chris Golden
Digital Innovation Fellow
Chris Golden is the Institute for Education Digital Innovation Fellow. He is Director of Paid Advertising and Rapid Response at FWD.us, a bipartisan political advocacy organization focused on immigration and criminal justice reform. A graduate of American University, Chris worked in Washington, D.C. for former presidential campaign manager Joe Trippi before moving to San Francisco to work first at NextGen Climate and then at FWD.us. He enjoys travel, hiking, food and is a trained graduate of the San Francisco Neighborhood Emergency Response Team (NERT)."
Doug Tusing
Fellow
Doug Tusing is an Institute for Education Fellow. He is the Director and Founder of Glacier, a nonprofit that connects charitable donors with needy individuals for direct personalized giving. A graduate of the University of Virginia, Doug was a member of the student-run advertising agency that won the National Student Advertising Competition in 2016. Doug also is an avid videographer and can be found shooting video at IFE events.
Julianna Cavano
Fellow
Julianna Cavano is an Institute for Education Fellow. She is an Assistant at the Department of State in the Bureau of International Narcotics and Law Enforcement. A native of the New Jersey Shore, she now lives and works in Washington D.C. after graduating from American University. Julianna previously worked as an intern on Capitol Hill for Senator Robert Menendez, The American Apparel and Footwear Association and Congressman Frank Pallone. She teaches barre classes at Barre3 in D.C. in the very early mornings and in her spare time, likes visiting the beach, traveling and cooking.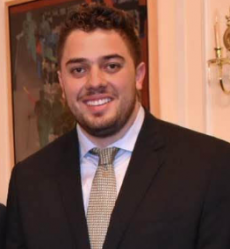 Tomas Kloosterman
Fellow
Tomas Kloosterman is an IFE fellow. He works as a Digital Associate for Mothership Strategies, where he is responsible for developing social media campaigns for advocacy clients. Prior to joining Mothership, he worked in the non-profit sector focusing on voting rights and Latino advocacy. Originally fro Miami, Florida, Tomas received his bachelor's degree in International Studies from American University. In his free time, Tomas enjoys playing with his rescue dog Chloe and taking weekend road trips to new places.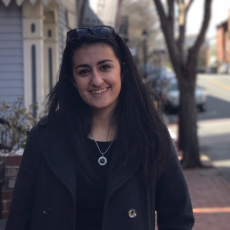 Mariam Motamedi
Intern
Mariam Motamedi is an Institute for Education Intern. She will be graduating from American University next May with a major in International Studies, and a thematic focus in Global Inequality in Development. She has previously worked with the Tahirih Justice Center, the Atlantic Regional Baha'i Council, and the College Consortium for International Studies. In her free time, she loves travel, cooking, and visiting museums.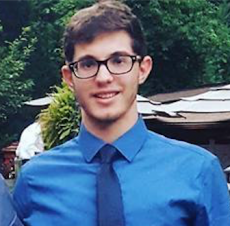 Mishel Kisi
Intern
Mishel Kisi is an Institute for Education intern. His collaboration with IFE started in high school. He recently graduated University of Maryland with a government and politics degree. He is currently a financial service associate at TD Bank in the greater DC area. Mishel enjoys sports, reading books and has recently picked whittling as a hobby.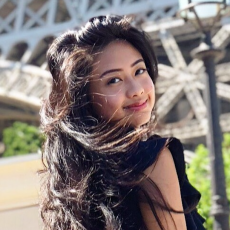 Veronica Lin
Intern
Veronica Lin is an Institute for Education intern. Prior to interning at IFE, she had interned in many other parts of the world including New York, Belize, Taiwan, Mongolia, and South Africa for humanitarian services. She loves traveling and immersing herself in different cultures, which is why she Double Majors in International Relations and Economics at American University. Veronica is a sophomore but will be graduating in this coming Fall (2018).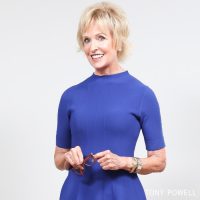 Coach Kathy Kemper is CEO and Founder of the Institute for Education (IFE), a Washington D.C.-based nonprofit committed to engaging the global community to harness the power of soft diplomacy, data, and innovation. In 2019, Kemper was recognized, alongside Jeff Bezos, as one of Washington Life Magazine's "Tech 25", a prestigious honor reserved for top technology innovators and disruptors. Extolled as "D.C.'s Networker-in-Chief" by U.S. News and World Report, Kemper regularly convenes timely salons, forums, intimate discussions, and invitation-only gatherings that draw senior White House and Congressional leaders, distinguished ambassadors and diplomats, business executives, journalists, and technology innovators for debate and discussion. Past speakers have included Supreme Court Justices, a Vice President, Senators, Ambassadors, Nobel laureates, Cabinet secretaries, US Chief Technology Officers, CEOs, and more. A former professional tennis player, Coach Kemper served as head Women's Tennis Coach at Georgetown University from 1978 to 1990 and coached Georgetown's No. 1 player to the NCAA National Women's Division II title in 1983. Coach has spent more than 40 years coaching tennis for Washington's power brokers — hitting the courts with Supreme Court Justices, kings, queens, and US Secretaries of State through six administrations at the White House court, Senate court, and Embassy courts. Kemper has received awards and recognition from the Swedish, Chinese, and Japanese governments for her commitment to cross-cultural dialogue. In 2017, Three U.S. CTOs awarded the Challenge Coin to Coach Kemper for her bipartisan leadership in technology. A frequent op-ed writer and columnist, her work has been featured in The Hill, Roll Call, The Globalist, Huffington Post, and USA Today. Follow her on Twitter @Coach_Kemper.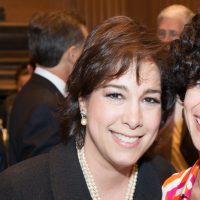 Chair of the Board of Stewards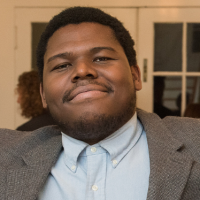 Director of Interns and Fellows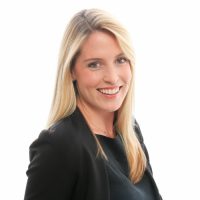 Christina Kemper Valentine
Senior Innovation Fellow (CS@SC Coding Camp)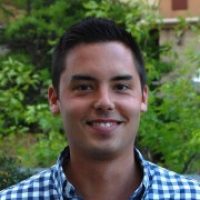 Senior Innovation Fellow (CS@SC Coding Camp)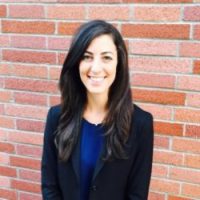 Senior Innovation Fellow (CS@SC Coding Camp) 
Maria Nikias Kline develops and manages execution of digital initiatives and programs for CBS Network Specials. Major tentpoles include the GRAMMY Awards, Academy of Country Music Awards, The Tony Awards, The Kennedy Center Honors, and more.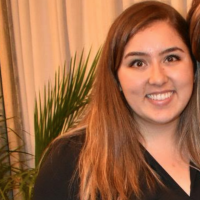 Civic Tech Service Program Director, West Coast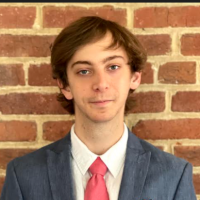 Matthew Rowe is an Institute for Education International Fellow. He graduated from Washington and Jefferson College with a major in International Studies. In his free time, he loves to travel, go biking and play golf.