CS@SC Summer Coding Camp & Academic Year Programs
"The CS@SC Summer Camps and ongoing Academic year programs are designed to provide students with an early education into computer science, engineering, and applied physical science, which are not typically covered in formal K12 curricula. The camps are primarily targeting girls, underrepresented ethnicities and low income families.  To encourage a sense of diversity, which is the reality of Science, Technology, Engineering, and Mathematics (STEM) fields, the camps are open to all ethnicities, income backgrounds, and genders."
~Professor Jeffrey Miller, Camp Founder & Instructor
The camps and programs were founded as a joint effort of the Institute for Education and The USC Department of Computer Science to provide students with an early education into computer science, engineering, and applied physical science. The camps are not designed to convince students to major in these fields when they reach college, but rather to allow them to make an informed decision about different fields that may not receive as much exposure as ones they see on a daily basis. Studies have shown that students who are exposed to computer science and engineering fields at a young age are more likely to excel in academic fields such as science and mathematics.
Although the camps and courses are open to boys and girls, we have a particular interest in encouraging the education of girls in the computing field. The national average for girls receiving Bachelor's degrees in computing fields is 19%. USC's Computer Science program has over 30% girls in the undergraduate program. Research has shown that if girls are exposed to computer science or engineering fields before entering high school, they are more likely to pursue more difficult science and mathematics classes.
By the end of the summer camp and online courses, new students will be able to:
Explain what computer science is and how it relates to real-world problems
Describe how a computer program is written and executed
Develop a sequence of steps used to solve a given problem
Write a computer program to solve a given problem
Use basic programming constructs such as variables, conditions, and loops
Identify the need for math and science knowledge in a variety of fields
Experience college life from the perspective of a USC student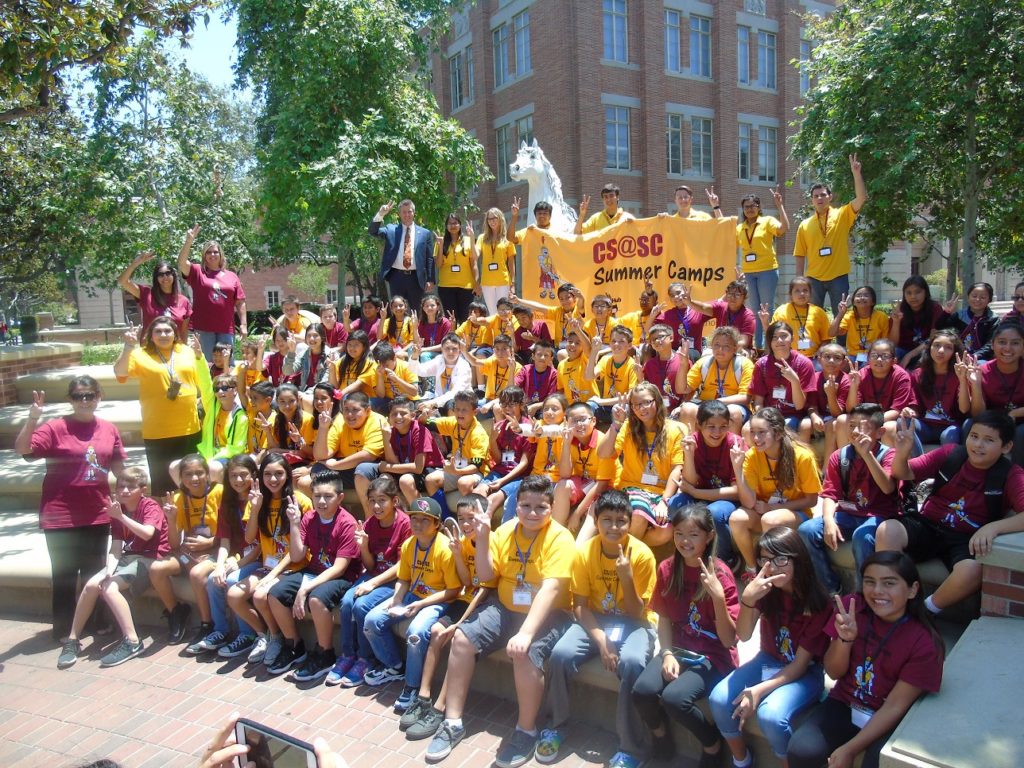 Starting 2018, IFE rolled out a year-round curriculum that allows our students to build on the gains they make each summer. If you can support our mission in any way we love and need the help. We are trying to raise $250,000 for summer 2019 so we can provide this opportunity for over 1000 kids. Any amount is appreciated.