Timothy "Bo" Kemper had the spark of leadership that ignites, the action that got things moving, the inspiration to kick things off.  He was the catalyst that connected young people, governments, organizations, and philanthropies.
Enjoy the following testimonials and smile as Bo would have!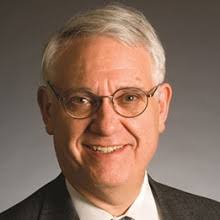 John Hamre, President, CSISn Doe
@CyberCSIS
"Bo Kemper defied the laws of gravity. Most people as they age lose the enthusiasm of youth for accepting great challenges. Bo's enthusiasm grew with time, especially when it came to mentoring the rising generation for a life of public service. More effectively than almost anyone I know, Bo harnessed the enthusiasm of youth with the wisdom of age to create a program to build leaders that America needs. This is a monument forever."
Ed Henry, chief national correspondent Fox News Channel
@EdHenryNews
"My heart breaks for Coach Kathy Kemper, her mom Dearma, and the whole Kemper family. But I take solace in the fact that we had Bo as long as we did, to light up all of our lives, and inspire the next generation of young leaders with his tireless work. Since Kathy is all about bridging differences and bringing people together from around the world, let me add one of my favorite blessings from Ireland: 'Wishing you a rainbow, For sunlight after showers, Miles and miles of Irish smiles, For golden happy hours, Shamrocks at your doorway, For luck and laughter too, And a host of friends that never ends, Each day your whole life through."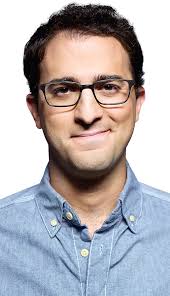 George Zaidan
@gczaidan
"Bo was such a wonderful, kindhearted, energetic person. He was warm when you needed warmth and funny when you needed a laugh. He would call me out of the blue to tell me he was thinking of me and ask how everything was going. But the thing I'll remember most is his big bear hug. He was truly a light and we'll all miss him very, very much."
Dr. R. David Edelman
@R_D
"Bo Kemper was the kind of person that even the lucky get to meet only once in a lifetime. His generosity, known to those all walks of life, around the country and world, was unique. His warmth touched everyone he met. His commitment to God, country, and family was resolute and unwavering — even at the most trying of times. He was a gentleman, a force of nature, and so often a true role model. Despite a life cut far too short, Bo was responsible for more friendships than can ever be counted, more careers of purpose and consequence than can ever be traced, and more moments of laughter and love than should be possible for any one man. But that's what Bo was: singular, and why he will be singularly missed."