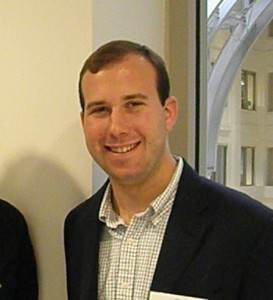 Chris Golden, Founder of MyImpact.org
Chris Golden is the Executive Director and co-founder of myImpact.org, an online platform for volunteers to record, share and track their impact. Inspired by the Service Nation Summit and beta released in June 2010, myImpact.org is an emerging tool for volunteers and service organizations, existing at the innovative intersection of social media and civic engagement.
Through myImpact.org, Chris has had the opportunity to discuss his vision for A Millennial Model of Engagement. He has spoken to the Young Nonprofit Professionals Network of Washington, National 4-H Convention and North Carolina Campus Compact Student Conference, among others. myImpact.org has been featured in The Washington Post, NBC Local, Change Up Magazine and Washingtonian.
An avid social media user, Chris has served for two years as official Twitter Correspondent for the National Conference on Citizenship and was selected to join a Twitter delegation to the launch of STS-133, Space Shuttle Discovery. A native of Coventry, Connecticut, He is a 2010 graduate of American University in Washington, DC where he holds of B.A. in Interdisciplinary Studies from the School of Public Affairs.
NEXT GEN ROUNDTABLE is where Institute for Education interns and DC area students meet with political, business and cultural leaders to exchange ideas with impact. NEXT GENers have frank and open discussions with game changers to learn about opportunities the future may hold. Partnering with the Washington International School, we also interview speakers for the Student News Action Network. Jenny Shore is the Founder of NEXT GEN and an IFE intern.