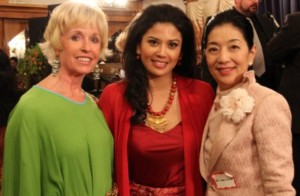 Indonesian Amb. Dino Djalal and his wife Dr. Rosa Djalal welcomed in the new season with their second annual Spring Party. The event was put on in support of Washington's Institute for Education, a nonprofit that connects leaders on local and national levels to promote cultural tolerance, partnership, civility and leadership skill building. IFE works to establish common ground between these leaders with the overarching goal of discovering innovative solutions to our world's most critical social problems. IFE's INFO Roundtable program regularly brings influential world leaders together in a salon setting to discuss public policy around the world.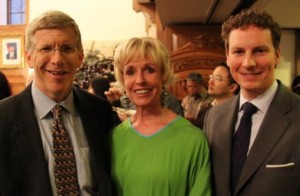 The Spring Party, which took place at the ambassador's Balinese-style residence in the heart of Washington, featured performances by traditional Balinese dancers, as well as a Batala group, a type of percussion band that plays Brazilian samba-reggae music. Guests included other ambassadors, such as Ichiro Fujisaki of Japan, prominent members of the Obama administration, such as White House advisors John Paul Farmer and R. David Edelman, and many other congressmen and diplomats.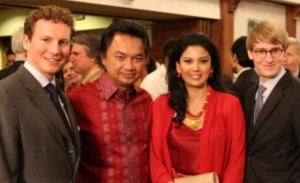 Photos by Laura Gerhardt, IFE Fellow
Please click here to review article in Washington Life Magazine.