"The Vehicle's Role in Sustainable Energy Solutions"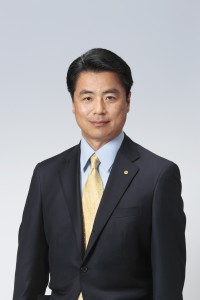 On September 18, 2012 H.E. Ichiro Fujisaki and the Institute for Education (IFE) hosted a roundtable discussion on nurturing innovation and the critical role partnerships play in achieving results at The Historic Residence of the Japanese Ambassador. The evening focused specifically on the role of the vehicle in helping countries develop and utilize sustainable energy solutions. Given the longstanding embrace of automobiles by individuals and businesses around the world, utilizing the vehicle in finding solutions to the goal of developing sustainable energy is exciting.
The guest speaker for the evening was Mr. Hiroyoshi Yoshiki, Chief Officer for Toyota's Technical Administration Group. Mr. Yoshiki is responsible for worldwide R&D and innovation activities for the company; the worldwide leader in alternative vehicles.