IFE Diplomatic Steward H.E. Jan Matthysen, Ambassador of the Kingdom of Belgium, and his wife Mrs. Agnes Matthysen welcomed the Board, Deans, Fellows and special guests of the Roberston Foundation for Government as he hosted the Third Annual Fellows Dinner at the Belgian Residence November 9. By invitation only.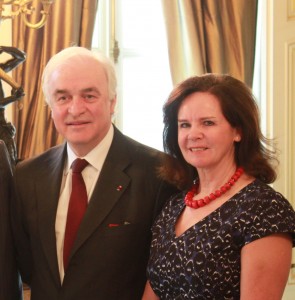 The
Robertson Foundation for Government (RFFG)
is a nonprofit
family foundation dedicated to helping government meet its talent needs by identifying, educating and motivating top U.S. graduate students to pursue federal government careers in foreign policy, national security and international affairs.