Zambia 2013, Day 14 – Zambikes and World Bicycle Relief
LearnServe is also interested in exploring models of local social entrepreneurship in Zambia. Through a contact in DC, we heard about a local organization called Zambikes which we visited today. Zambikes is a very different organization than we have been exposed to thus far and provided a thought-provoking contrast to Chikumbuso, Malambu School and World Bicycle Relief. As we learned, Zambikes is a for profit company started by two Americans and two Zambians. Their business model is to manufacture unique bicycles constructed from bamboo for purchase both within Zambia and abroad. Increasingly, these bikes are in high demand on the international market, and are out of reach for the average Zambian ($450-$1500). They have also designed a very unique medical transport vehicle called "Zambulance." You will see photos on the blog, but it is an ambulance comprised of a bicycle hooked to a trailer where a sick person can lie down and be biked to a local health facility. The Zambikes folks allowed us to test drive this vehicle and the kids thoroughly enjoyed the ride!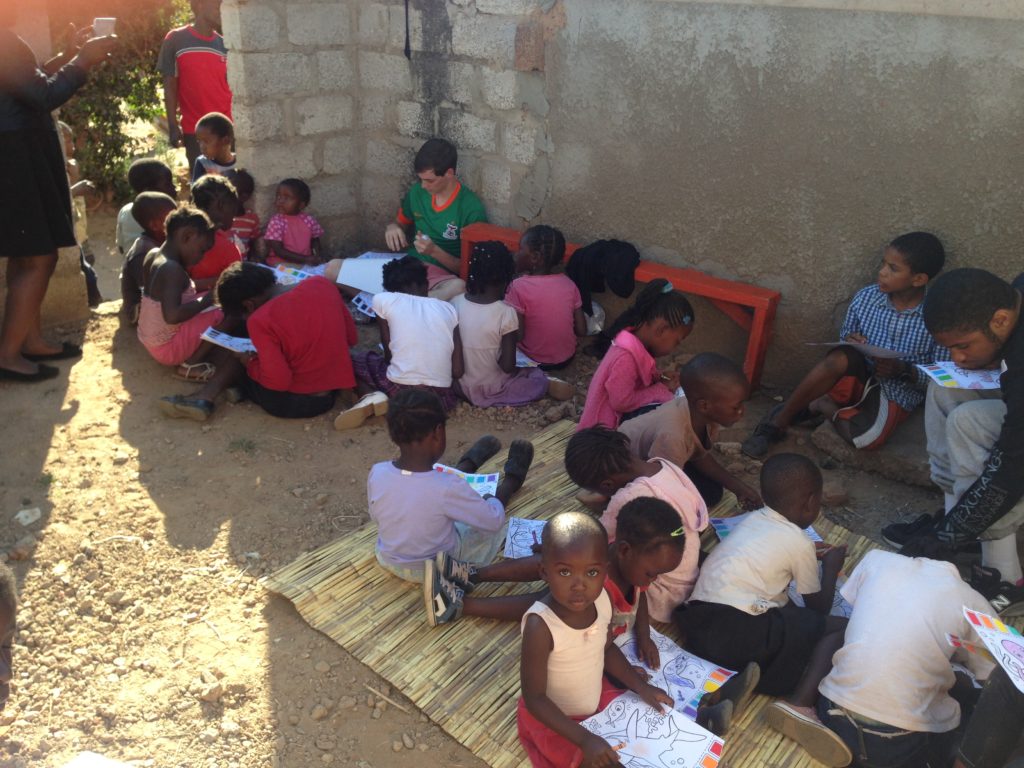 Personally, I was hoping that Zambikes used some of their skills and profit to better serve the local communities; they (only) donate 30 bikes/year to local people/organizations. They are proud of the fact that they are a business that creates employment for locals which clearly helps, but this trip has been so focused on giving back in a non-profit fashion, that I was somewhat disappointed. However, their bikes are beautiful and the Zambulance can be very helpful for some vulnerable people if a local health center can afford to purchase one.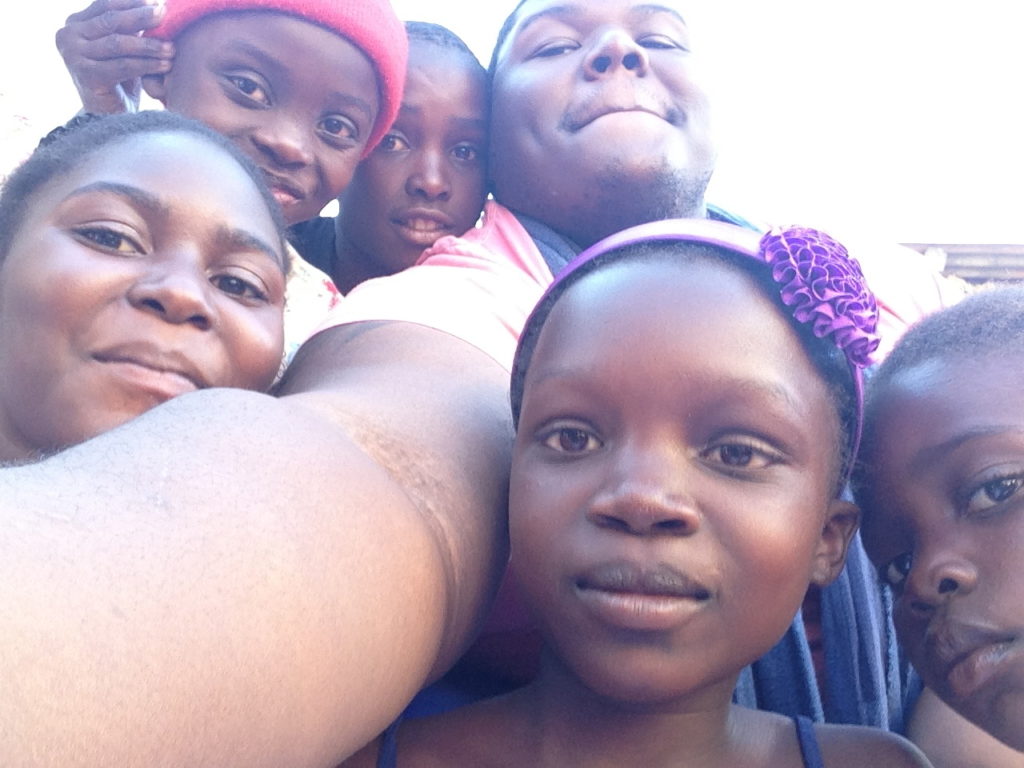 We ended our day with another stimulating visit to a local organization committed to development work through the "two-wheel" method. World Bicycle Relief has been in existence since the Sri Lankan tsunami of 2005 where they donated 24,000 bicycles to  victims of that natural disaster as a way to be mobile in a country where the transport sector was devastated. The Zambian arm of WBR produces bikes for distribution into the rural areas of the country. They are an inspiring organization with a well-coordinated production and distribution process (they make 130-150 bikes/day and have distributed 27,000 bicycles in Zambia.) All of the bikes are donated at various distribution ceremonies (we will attend one tomorrow about 1 hour outside of Lusaka) and given to children who have long commutes to school or health care workers who act as intermediaries between ill people and clinics far from their homes. WBR takes orders from individuals who want to donate bikes or organizations like CARE and World Vision who place large orders (for example 400 bikes) for distribution. WBR also has fundraising wings in the US, UK, and Australia. The price of one bike for donation is approximately $147 and they offer at least a 5 year warranty on their bikes. In order to ensure that donated bikes are used by the correct recipient, they have supported local communities to develop committees that monitor use of the bikes (and also decide who is most needy in the community to receive one.) They have to involve the chiefs and headmen of the communities in this process so the bike use is transparent and fair. In extreme situations, they have had to remove a bike from a community if it was misused (i.e. donated to a youth with a long commute to school, but then taken by her/his father to use as a personal vehicle…which often means the father will use it to get to a local bar. Alcoholism among men, and at times women, is another social problem in poor areas of Zambia.)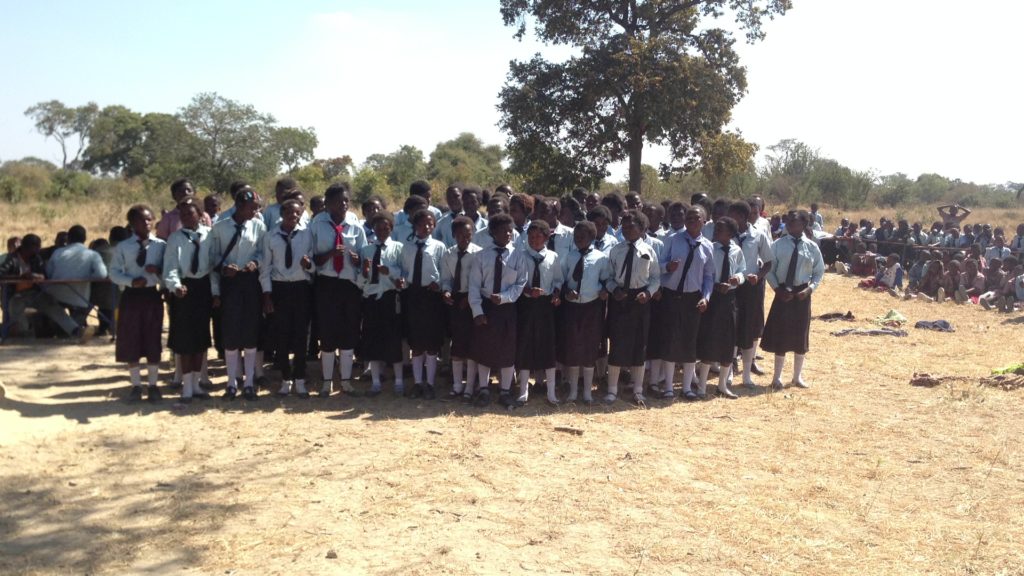 The contrast between Zambikes and WBR was stark, and I think we all felt much more inspired by the work of WBR since they are 100% philanthropic and see their mission as helping the long term development of the Zambian rural poor. I have a new respect for bicycles as a means of not only transportation, but as  vehicle for social and economic development in Africa. As the country director Brian said, bikes can be the key to accessible health care, education and a better financial life for the rural poor. I never considered bicycles to be a key ingredient in the overall development of the continent, but now the link is much more clear to me and I feel so inspired and hopeful. It was a privilege to meet with WBR today and I look forward to attending the ceremony tomorrow to see the faces of people who will receive bikes as a direct result of LearnServe's donations.