On March 30, the Institute for Education's Media and Technology Roundtable was pleased to welcome special guest speaker Ambassador Daniel A. Sepulveda, Deputy Assistant Secretary and U.S Coordinator for Communications and Information Policy at the United States Department of State.  The dinner was graciously hosted by H.E. Dr. Hand Peter Manz, the Ambassador of Austria to the United States, at his exquisite residence. MTR Leadership, Catherine Bohigian, Executive Vice President for Government Affairs at Charter Communications, introduced Ambassador Sepulveda.
Amb. Sepulveda began his remarks by highlighting the increasing significance of communications and Internet issues in world's foreign policy agenda.  He noted that beyond representing the United States at a growing number of bilateral and multilateral forums  discussing these issues, the State Department joined a leadership team on these issues that includes the White House, Department of Commerce's National Telecommunications and Information Administration (NTIA), and Federal Communications Commission (FCC) in articulating the nation's digital and telecom policy.
Underlying those policies, he pointed out, is a complex and historically unprecedented system called the "multi-stakeholder model of Internet governance," the origins of which began with informal meetings of engineers leading to rough consensus.  Since then, these institutions have evolved to take on matters of significant technological and policy consequence, but continue to operate in an inclusive manner with few precedents in international relations.  While that system has come under criticism from some developing states who note the substantial representation from developed countries, Amb. Sepulveda noted the inclusiveness upon which they have always been based, and how Internet governance is today more participatory, more diverse, and more representative of developing nations than ever before.
Reflecting on the last two years in his role, Amb. Sepulveda noted that the stakes for the future of a global Internet could not be greater — and that efforts by a vocal minority of states that would prefer the control of digital content, censorship, and closed markets to the global, interoperable, and free Internet present an enduring challenge.  For that reason, Amb. Sepulveda outlined some of the important and successful efforts the United States has undertaken, most recently at the Net  Mundial Conference in Brazil, to build the broad coalition of nations that seek to "leave the Internet alone" and retain its global character.  While the United Nations' International Telecommunications Union (ITU) plays an important role in, for instance, promoting solutions to solve the digital divide and coordinating international radio-frequency spectrum, that as a primarily intergovernmental institution, it is not well-suited as a replacement to this multi-stakeholder model.
The conversation concluded with an active dialogue on the Internet of Things, and how emerging concepts of "being online" and "digital devices" might require all parties to reconsider how regulations that traditionally governed a discrete set of technologies — telecommunications — could or should be applied to this far broader universe of tools in our daily lives.  The discussion concluded on a cautionary note about cybersecurity, particularly as more and more of our devices are internet-connected.  Guests noted that there is an abiding need to ensure that security needs do not create an excuse for governmental control of internet technologies, but do present very real, new, and in many cases unanticipated risks to our information and in turn livelihoods.
IFE Leadership attending the evening forum were Dr. R. David Edelman White House Senior Advisor IFE Distinguished Fellow; Mr. David Fenstermaker Raymond James & Associates; Ms. Marci Robinson Robinson Communications Chair, IFE Board of Stewards; Mr. Mark Schulte Pulitzer Center on Crisis Reporting IFE CTO; and Mr. Bill Wright Symantec.
Contributed by Joanne Ke, IFE Fellow  | Photo credit: Elise Ravenscroft, IFE Deputy Director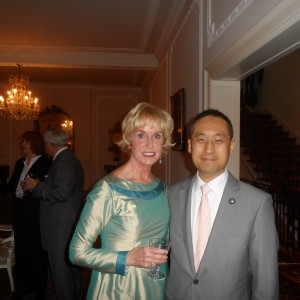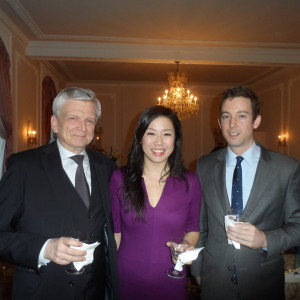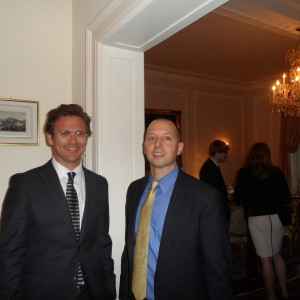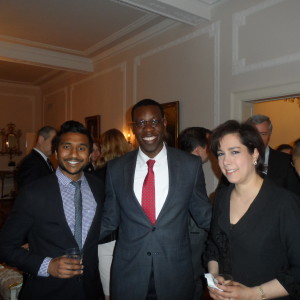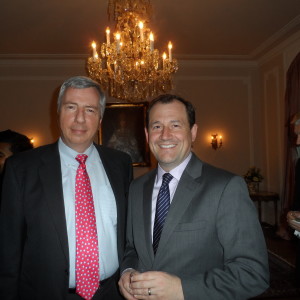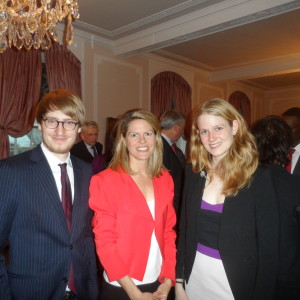 View: Guest List | Event Photos
About our special guest: Ambassador Daniel A. Sepulveda
Ambassador Daniel A. Sepulveda serves as Deputy Assistant Secretary of State and U.S. Coordinator for International Communications and Information Policy in the State Department's Bureau of Economic and Business Affairs (EB). In this role, Ambassador Sepulveda leads and coordinates the Department's positions on communications and information policy issues.
Prior to joining the State Department in 2013, Ambassador Sepulveda served as a Senior Advisor to Senator William "Mo" Cowan of Massachusetts. From 2009 to 2012, he served as a Senior Advisor and member of Senator John Kerry's senior management team, handling the Senator's extensive commerce, trade, and business portfolio, which included his work as chairman of the Commerce Subcommittee on Communications, Technology, and the Internet.
Ambassador Sepulveda served as an Assistant U.S. Trade Representative leading a team that managed relations with Congress for U.S. Trade Representative Ron Kirk from 2008-2009. He managed trade, immigration, interstate commerce, labor, and ethics and lobbying reform issues for Senator Barack Obama from 2004-2008, and helped advise his campaign for President. He assisted Senator Obama on the Senate floor during the debate on CAFTA, the immigration debates, and during the debates on ethics and lobbying. He also assisted him on labor issues as part of the Senator's responsibilities on the HELP Committee.
In the four years before joining Senator Obama's office, Ambassador Sepulveda worked for Senator Barbara Boxer, a member of the Senate Commerce Committee, advising her on trade, technology, telecommunications, media regulation, and consumer affairs. He also advised her on immigration and labor issues.
Additional prior work experience includes service in the Clinton Administration in the Office of Policy at the U.S. Department of Labor and advocacy at the nation's largest Latino organization, the National Council of La Raza (NCLR).
Ambassador Sepulveda received a Master of Public Affairs from the LBJ School of Public Affairs at the University of Texas at Austin as a Woodrow Wilson Fellow in Public Policy and International Affairs. He received a Bachelor of Arts in Political Science and History from Emory University.