On Friday, September 9th IFE hosted its Women in Power lunch with special guest Juliet Eilperin, White House Bureau Chief for The Washington Post. The lunch was hosted by H.E. Kirsti Kauppi, Ambassador of Finland to the United States.
A lively conversation featuring everything from the upcoming U.S. elections, the role of the media covering campaigns, polling and how women have acquired power in the White House over administrations spanning half a century. The ambassadors shared their own insights on American politics, based on their trips to both parties' conventions and their consumption of news coverage, and other IFE members described the challenges facing some of the federal government's most innovative partnerships with the country's tech sector given the upcoming change in administrations. Juliet Eilperin fielded a range of questions, providing her assessment of the current political landscape and the journalists working in the trenches to cover it.
Read Juliet Eilperin's recent article mentioned during lunch: To Stay Relevant, Newsrooms Rethink Campaign Coverage

View: Event Photos | Guest List
ABOUT OUR SPECIAL GUEST: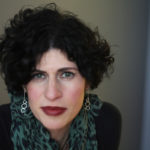 Juliet Eilperin is The Washington Post's White House bureau chief, covering domestic and foreign policy as well as the culture of 1600 Pennsylvania Avenue. She is the author of two books—one on sharks, and another on Congress, not to be confused with each other—and has worked for the Post since 1998. She previously served as the Post's House of Representatives' correspondent and national environmental reporter. Read Juliet's Recent Articles.