On January 31, 2017 IFE's Innovation celebrated the ongoing work to open up the government and tap into the country's technology and innovation expertise to solve problems. The technology leadership of Republicans, Democrats and agnostics will applaud collaboration, common ground, and soft diplomacy. Hosted by H.E. Juan Carlos Pinzón (The Ambassador of Colombia to the United States); with special guests Matt Lira (Senior Advisor at Office of the House Majority Leader Kevin McCarthy); Macon Phillips (Former Digital Strategist to President Obama & Secretary Kerry, U.S. Department of State); and Aneesh Chopra (Former U.S. Chief Technology Officer).  By invitation only.
Juan Carlos Pinzón presented his Letters of Credence to the President of the United States on August 3, 2015.  Pinzón served as Minister of Defense of Colombia for nearly four years. Under his leadership, the Armed Forces dealt the most severe blows to terrorist organizations – FARC and ELN – and Criminal Bands, highly degrading their capabilities, structure and leadership, which was critical to President Santos' Peace Strategy. This resulted in improved security conditions throughout the country and the lowest homicide rate in 35 years. Prior to serving as Defense Minister, Pinzón was Chief of Staff to President Juan Manuel Santos (2010–2011) and Vice Minister of Defense (2006-2009). In 2011 the World Economic Forum selected him as a Young Global Leader.  In addition to his longstanding dedication to advancing national and regional defense issues in Colombia, he has specialized in economics, public policy, and strategic studies. He has also held positions as Senior Advisor to the Executive Director of the World Bank, Vice President of the Colombian Banking Association, Assistant Vice President of Investment Banking at Citibank, Private Secretary and Chief of Staff for the Ministry of Finance, and Economist for Colombia at Citigroup.  Pinzón taught economics at the Pontificia Universidad Javeriana and the Universidad de Los Andes.  He holds a Master of Science in Economics from the Pontificia Universidad Javeriana in Bogotá, and he was awarded a scholarship to receive his Master's in Public Policy from Princeton University's Woodrow Wilson School of Public and International Affairs. Pinzón also completed advanced courses in international relations and strategic studies at Johns Hopkins University, and in science and technology at Harvard University. Ambassador Pinzón was born on December 22, 1971. He is married to Pilar Lozano and has two children, Natalia and Juan Pablo.
ABOUT OUR SPEAKERS:
Aneesh Chopra was the Chief Technology Officer and in this role served as an Assistant to the President and Associate Director for Technology within the Office of Science & Technology Policy. He worked to advance the President's technology agenda by fostering new ideas and encouraging government-wide coordination to help the country meet its goals from job creation, to reducing health care costs, to protecting the homeland. Aneesh was sworn in on May 22nd, 2009. Prior to his appointment, he served as the fourth Secretary of Technology for the Commonwealth of Virginia from January 2006 until April 2009. Prior to his appointment by then-Governor Timothy M. Kaine, he served as Managing Director with the Advisory Board Company, a publicly-traded healthcare think tank. Chopra was named to Government Technology magazine's Top 25 in their Doers, Dreamers, and Drivers issue in 2008. Aneesh Chopra received his B.A. from The Johns Hopkins University and his M.P.P. from Harvard's Kennedy School.
Matt Lira is currently a Senior Advisor for the Majority Leader of the United States House of Representatives, Kevin McCarthy. With a unique mixture of experiences in Congressional Leadership and national campaigns, Matt has gained first-hand insight into our nation's political and governing institutions. His career has been centered at the cross-section of politics, government, and the emerging digital economy.  Matt is a strong believer in the potential of digital platforms to improve our nation's governing institutions; ultimately creating a smarter, more efficient and effective government for all citizens.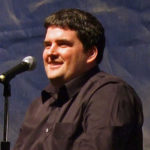 Macon Phillips is a U.S. public servant who served as the Coordinator of the United States Department of State Bureau of International Information Programs from 2013 to 2017. He reports to Rick Stengel, the Under Secretary for Public Diplomacy and Public Affairs. Phillips is the former White House Director of New Media, in which capacity he had oversight responsibility for WhiteHouse.gov. Phillips' work on WhiteHouse.gov was closely coordinated with internet operations at the Democratic National Committee, which has responsibility for administration of the BarackObama.com domain and website. At precisely 12:00 p.m.ET during the inauguration of Barack Obama, Phillips oversaw the conversion of Whitehouse.gov, the official website of the President of the United States. At 12:01 p.m., he posted the site's first blog entry, titled: Change has come to WhiteHouse.gov