On April 12th, His Excellency Kenichiro Sasae, Ambassador of Japan to the United States, welcomed global leaders, innovators in government and technology, and civic leaders to the Institute for Education's 18th mayoral address. Mayor Muriel Bowser, Washington, DC's mayor and representative on the international stage, addressed the crowd and provided an update on Washington, DC's leadership among global cities.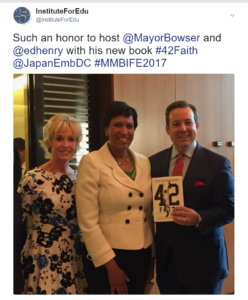 The audience included 19 Ambassadors from four continents, 13 Presidential Innovation Fellows, IFE Stewards and members of the media. IFE Founder and CEO Coach Kathy Kemper welcomed the crowd and introduced Fox New's Ed Henry to discuss his new book, 42 Faith: The Rest of the Jackie Robinson Story.
IFE Fellows Nick Seaver and Genelle Adrien interviewed Henry about his book on a Facebook Live conversation (watch here).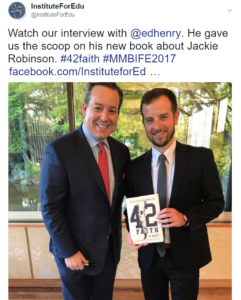 Henry discussed how faith played a driving role in Jackie Robinson's trailblazing story–and how Coach Kemper helped him discover that story. Henry recalled that President Obama once told him to tell Jackie Robinson's widow that there was "a straight line from what Jackie did to me being here."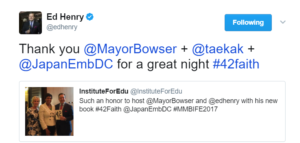 Mayor Bowser gave a lively talk, with an introduction from Beverly Perry, that gave an overview of what the District is doing locally, regionally, nationally and globally.

From training women in technology and being a leader in the global effort of cities to tackle climate change to the challenges facing Washington's metro system and voting rights and statehood for the District, Mayor Bowser shared what's happening in this global capital.
The salon ended with a lively Q&A, including a well-received suggestion by His Excellency Pisan Manawapat, the Ambassador from Thailand to the US, that metro stations be adopted by embassies and decorated to reflect the global nature of our city.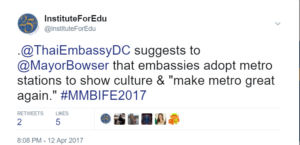 Contributed by IFE Fellows Nick Seaver and Genelle Quarles. Photos by Kevin Allen.
View: Event Photos  | Program & Guest List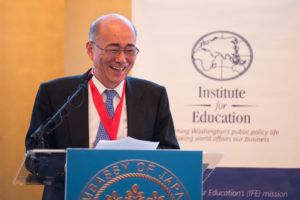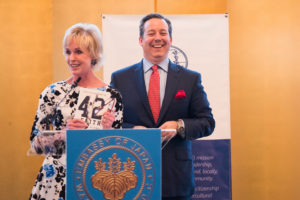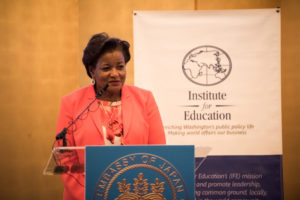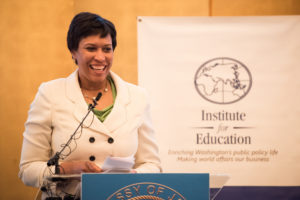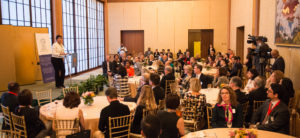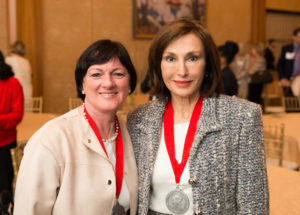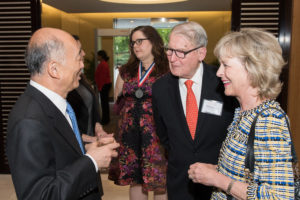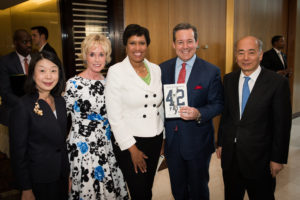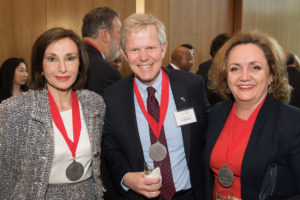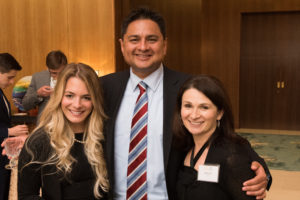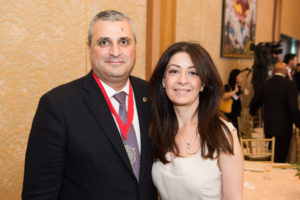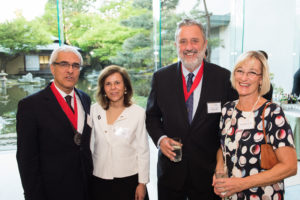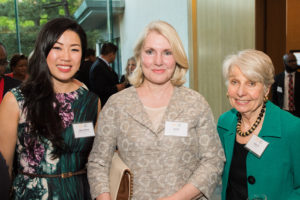 About our Speaker: Muriel Bowser serves as Washington, DC's seventh elected Mayor.  Sworn in on January 2, 2015, she pledged to bring a fresh start to the District of Columbia, create pathways to the middle class for residents, and foster a culture of inclusion, transparency, and action. Mayor Bowser expanded opportunity across all 8 Wards of DC by strengthening job training programs, and by attracting and retaining jobs in the District.  As of the first quarter of 2016, there are burgeoning projects across the city that will eventually deliver 32,000 new jobs.  Washington, DC is the economic engine of the metropolitan region and has one of the strongest local economies in the country. Read bio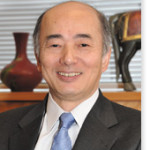 About our Host: After graduating from the University of Tokyo, Kenichiro Sasae entered the Japanese Ministry of Foreign Affairs in 1974. He was appointed Ambassador of Japan to the United States in November 2012. Prior to his appointment, he was Vice Minister at the Ministry of Foreign Affairs in Tokyo and Deputy Minister for Foreign Affairs from 2008 to 2010. Prior to this, he was Director-General for the Asian and Oceania Affairs Bureau from 2005 to 2008, Director-General for the Economic Affairs Bureau from 2002 to 2005, Deputy Director-General of the Foreign Policy Bureau from 2001 to 2002, Deputy Director-General for the Asian Affairs Bureau, and Executive Assistant to the Prime Minister for Foreign Affairs. Ambassador Sasae has also held positions at the Embassies of Japan in the United States and in the United Kingdom, and at the Permanent Mission of Japan to the International Organizations in Geneva.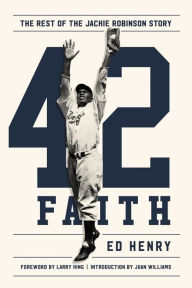 BOOK REVIEW: Jackie Robinson, Branch Rickey, and the hidden hand of God that changed history | Journalist and baseball lover Ed Henry reveals for the first time the backstory of faith that guided Jackie Robinson into not only the baseball record books but the annals of civil rights advancement as well. Through recently discovered sermons, interviews with Robinson's family and friends, and even an unpublished book by the player himself, Henry details a side of Jackie's humanity that few have taken the time to see. Branch Rickey, the famed owner who risked it all by signing Jackie to his first contract, is also shown as a complex individual who wanted nothing more than to make his God-fearing mother proud of him. Few know the level at which Rickey struggled with his decision, only moving forward after a private meeting with a minister he'd just met. It turns out Rickey was not as certain about signing Robinson as historians have always assumed. With many baseball stories to enthrall even the most ardent enthusiast, 42 Faith also digs deep into why Jackie was the man he was and what both drove him and challenged him after his retirement. From his early years before baseball to his time with Rickey and the Dodgers, to his failing health in his final years, we see a man of faith that few have recognized. This book will add a whole new dimension to Robinson's already awe-inspiring legacy. Yes, Jackie and Branch are both still heroes long after their deaths.  Now, we learn more fully than ever before, there was an assist from God too. Click to download review. | VIDEO: Ed Henry talks about his new book '42 Faith'