H.E. Karin Olofsdotter, Ambassador of Sweden, welcomed the Institute for Education Media and Technology Roundtable to her stunning residence on a warm summer June evening.
Leading the conversation were special guests the Hon. Grace Koh, former Special Assistant to the President for Technology, Telecom, and Cyber-Security Policy at the National Economic Council and her successor the Hon. Abigail Slater.
The off-the-record conversation – "Adapting to Disruption: Insights on the Latest Trends in Tech and Telecom" – was introduced by The Hon. Dr. R. David Edelman, IFE Distinguished Fellow and Director of the Project on Technology, the Economy, & National Security (TENS), part of the MIT Internet Policy Research Initiative (IPRI)
A lively, dynamic discussion covered a number of the key issues facing not just technology policymakers, but anyone concerned with our economy: the future of wireless (5G), how our economy can adapt to an artificial intelligence and other advances that may reduce the number of jobs, and the future of the U.S.-China and U.S.-Europe relationships when it comes to innovation, intellectual property, and privacy.
Guests were treated to culinary delights from Chef Frida Johansson. The menu included: Chilled avocado soup, baked lobster tail, creme fraiche and pickled red onion; Grilled halibut, summer medley and foamy corn sauce; with dessert of White chocolate cake with brown butter, raspberry sorbet, milk chocolate mousse, hazelnut and raspberries.
Spotted: IFE Leadership, Jim Valentine, Coach Kathy Kemper, Marci Robinson, Chris Caine, Catherine Bohigian, Coco Pannell along with special guests, The Honorable Abigail Slater, The Honorable Grace Koh, and The Honorable Dr. R. David Edelman and H.E. Kirsti Kauppi, Ambassador of Finland; Craig Gordon; and Shahin Mafi.
View Guest List | Event Photos | Read Event Roundup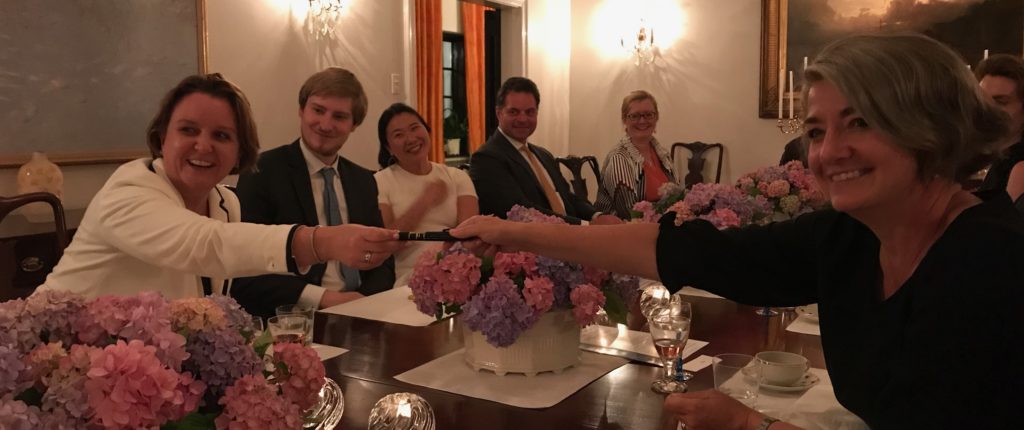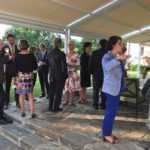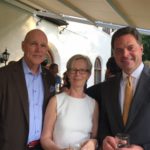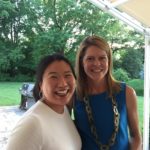 ---
About our Special Guests:
Abigail Slater is an experienced General Counsel with a demonstrated history of working in the public policy industry, a federal enforcement agency, and currently at the White House. Particular emphasis on policies impacting high tech in general and the internet specifically, including privacy, cyber, internet governance, antitrust, IP, sharing economy, telecom, intermediary liability and other legal and regulatory issues. Strong legal professional with international qualifications in the U.S. and EU earned at a global law firm, as as well as an advanced degree from Oxford University.
Grace Koh served as Special Assistant to the President for Technology, Telecom, and Cyber-Security Policy at the National Economic Council, where she advised the President and senior staff on policy matters relating to technology and telecommunications industry and worked closely with National Security Council staff to advise on cybersecurity issues. Koh previously served as Deputy Chief Counsel to the Subcommittee on Communications and Technology of the Energy and Commerce Committee in the U.S. House of Representatives. Her primary role was to advise the chairmen and committee members on policy and legal issues arising in the telecommunications and technology sectors. She was previously Policy Counsel at Cox Enterprises, Inc.'s Public Policy Office, working on technology policies affecting the enterprise's Internet, cable, and broadcast properties. Koh came to Cox Enterprises after working in the communications group at Willkie Farr & Gallagher LLP. She holds a B.A. from Yale University and a J.D. from the University of Pennsylvania Law School. 
---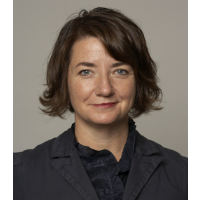 About our host: Ambassador Olofsdotter joined the Swedish Foreign Service in 1994. Her first foreign posting was in Moscow, where she was primarily responsible for covering issues related to Belarus. She also served on the Swedish delegation to NATO. Olofsdotter next served at Sweden's mission to the European Union (EU) in Brussels, Belgium, and chaired the EU's Political-Military Group during the Swedish presidency of the EU in 2001.  Back in Stockholm, Olofsdotter served as chief of staff to three successive Swedish foreign ministers: Laila Freivalds (2003-2006), Jan Eliasson (2006), and Carl Bildt (2006-2008). Olofsdotter's first posting in the United States, from August 2008 to June 2011, was as minister-counselor and deputy chief of mission at the Swedish Embassy in Washington, DC. She then served her first ambassadorship, as envoy to Hungary from September 2011 to August 2014.  Returning to Stockholm, she was deputy director general for trade at the Ministry for Foreign Affairs starting in September 2014, where her focus was on the EU internal market and the promotion of Sweden. In September 2016, she was promoted to director-general for trade. Olofsdotter is married to Hans Martin Bengtsson, with whom she has two children, Nils and Anna Bengtsson. She speaks Russian, French and English. Read more.