On Wednesday, April 11th, IFE Founder and CEO Coach Kemper joined a distinguished and diverse panel as part of University of Southern California Viterbi's Robotics Day. The Robotics Day offers students the opportunity to attend labs, panels, and demos that engage them and expose them to the wide range of possibilities made available through CS education.
Hundreds of students from kindergarten through 12th grade descended upon USC for a day of fun, experimenting, and learning. Importantly, the Robotics Day garnered attendance from a nearly equal number of boys and girls, and included heavy representation of underserved communities. This is critical given the important opportunities CS access offers and will continue to offer to the coming generation.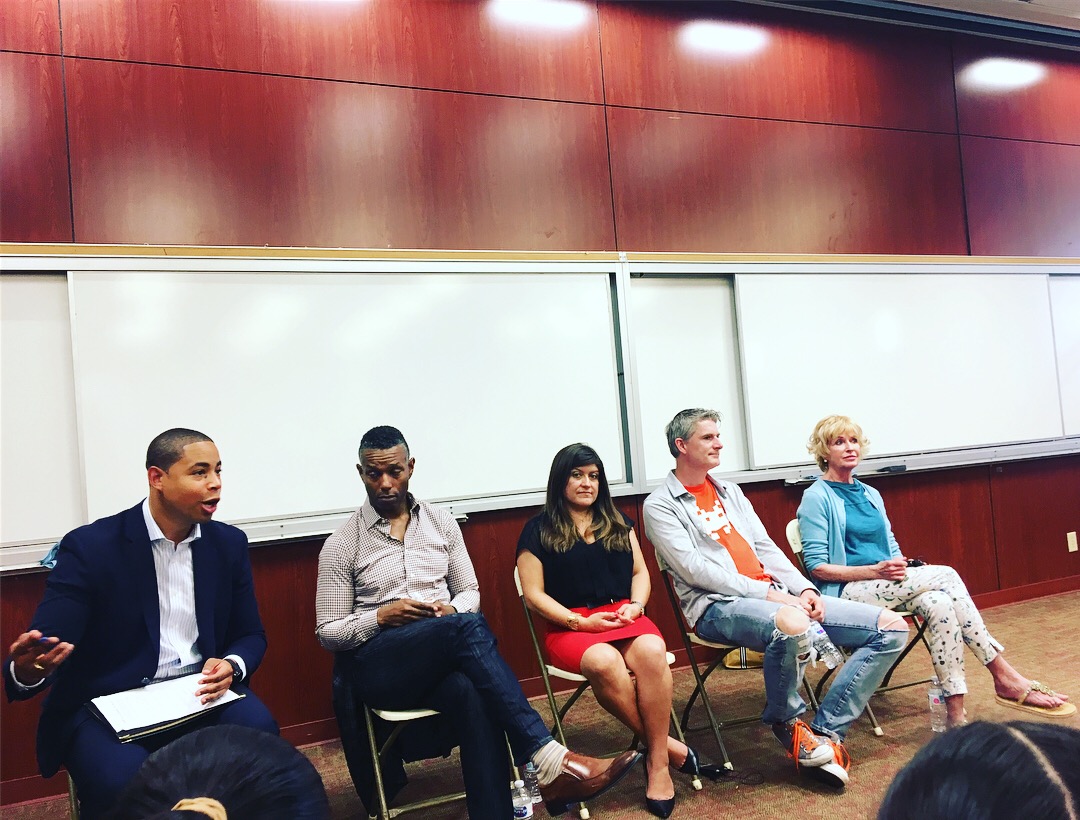 Jasson Crockett, Ellisen Turner, Natascha French, Jon Burton, Coach Kathy Kemper
Coach Kemper's panel on Emerging Tech attracted 500 attendees and she was joined by field leaders from law, technology, and the public sector. The panel moderator, Jasson Crockett, serves as Manager of Economic Policy for L.A. Mayor Eric Garcetti. Panel speakers included Video Game Director Jon Burton, CMO of VNTANA Natascha French, and Ellisen Turner, Managing Partner at Irell & Manella LLP.
The panel discussion began with each speaker providing a short overview of their career trajectory and how CS played an integral role in their development, growth, or current work. Coach Kemper noted that the well-paying jobs of today and tomorrow are largely in CS from start-ups to coding to using data effectively at a Fortune 500 company. With this in mind, the panel encouraged attendees to apply to the Institute for Education's summer coding camp. IFE/USC has offered free CS education to students of all backgrounds for the past 3 years, educating over 1,500 students!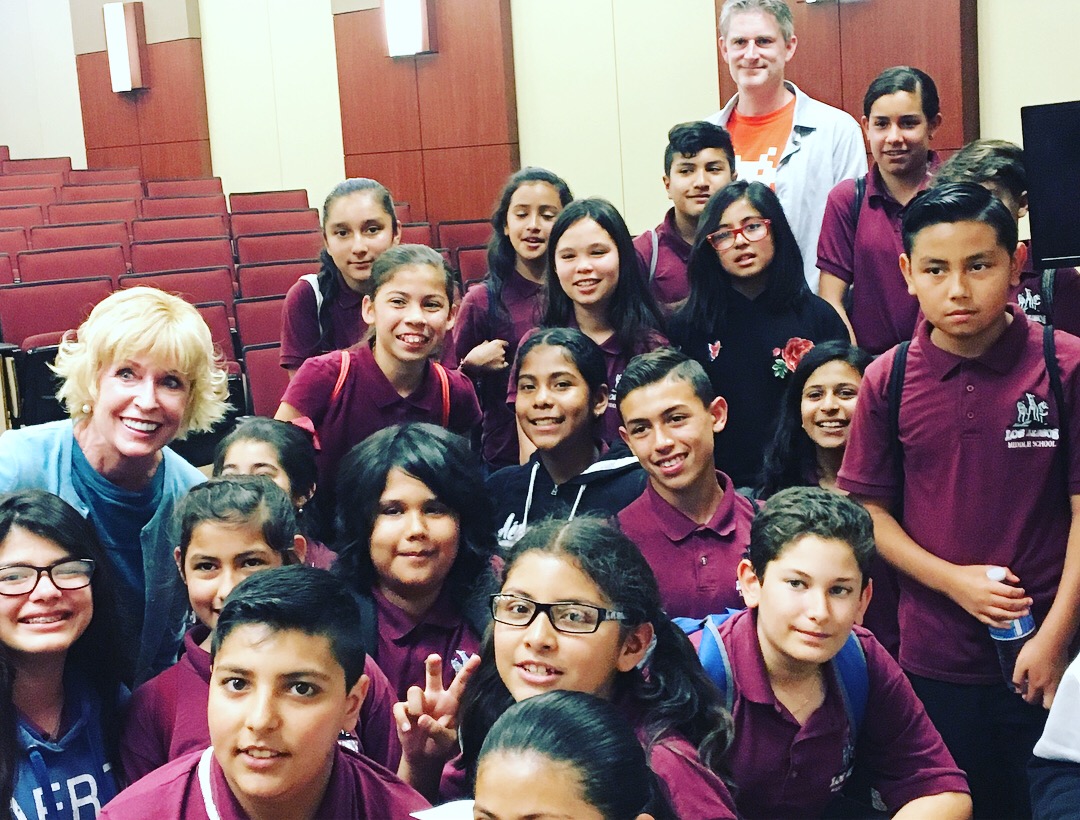 The lively audience engaged the panel in questions of all kinds. One student asked "how do you keep an idea as your own, once you have it?" Mr. Turner explained the most important first step is to write the idea down with as many details as possible so there is a written record. Another question involved gender-bias in the tech industry, which the two women on the panel addressed from experience. As a woman in tech, Ms. French offered the young girls in the audience advice to seek out a mentor who can grow them and advocate for them in the space. As a lifelong Coach and a tech advocate, Kemper reminded the audience that girls can do anything boys can, but noted the reality that sometimes women just have to work a little harder than everyone else, "keep working hard and you'll get acknowledged, and if you aren't, then you need to be your own best advocate – SPEAK UP!" The worst anyone can ever say is "no" – Kemper remarked.
The students left the panel excited to pursue opportunities in CS – a critical aspect of the Robotics Day. For many attendees, the day opened their eyes to all the possibilities available to them if they work and study hard enough to pursue CS training and education. An inspiring field trip all around.
For more information on CS@SC visit https://summerprograms.usc.edu/