On Wednesday, May 1st, as part of its Tech-in-Gov salon series, the Institute for Education (IFE) hosted an off-the-record conversation at the Japanese ambassador's residence, "Artificial Intelligence and Governments," featuring Japan's Minister of State for Science and Technology Policy, H.E. Takuya Hirai;  Japan's Minister of Education, Culture, Sports, Science, and Technology, H.E. Masahiko Shibayama; and Deputy Assistant to the President for Technology Policy and Deputy U.S. Chief Technology Officer, Mr. Michael Kratsios.  The salon was moderated by Fox News's chief White House correspondent, John Roberts. The discussion featured opening remarks by Japan's Ambassador to the United States, H.E. Shinsuke Sugiyama.  It was fitting, Ambassador Sugiyama observed, for this important event to take place on such an auspicious day for Japan: Crown Prince Naruhito assumed the throne at the beginning of this month, ushering in the country's Reiwa era.  The ambassador expressed his hope that Reiwa, which translates to "beautiful harmony," would also come to characterize an era of even greater technological cooperation between Japan and the United States.  Per time-honored tradition, IFE CEO and Founder Coach Kathy Kemper welcomed the sports fans in attendance and conveyed what an honor it was to be on sovereign Japanese land on such an historic occasion, exclaiming: "Happy Reiwa Era!"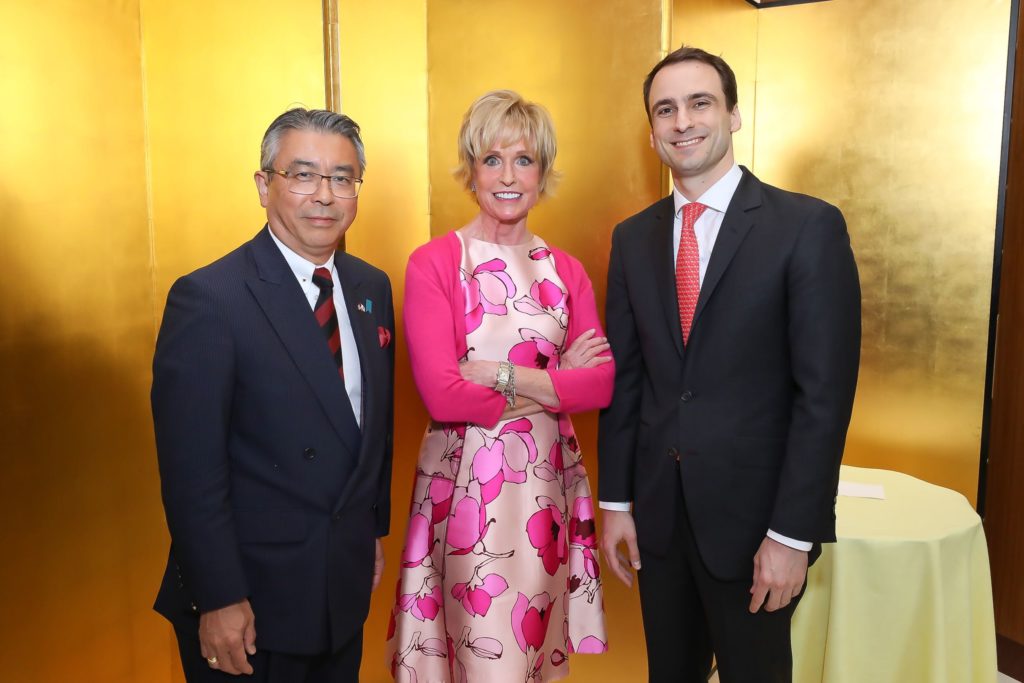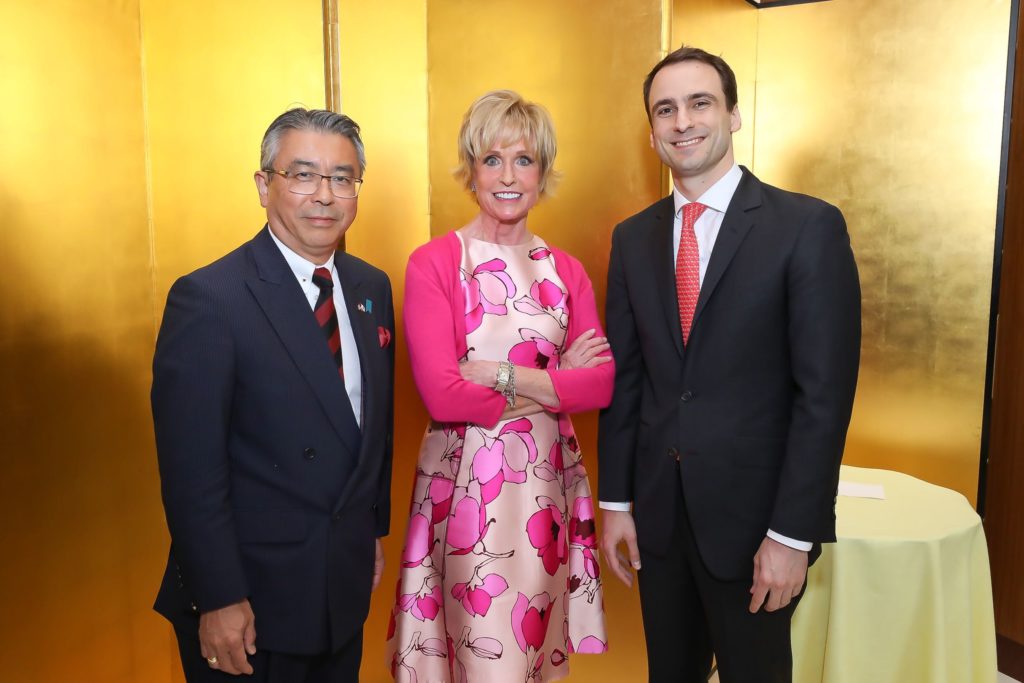 Advances in artificial intelligence (AI) are changing our lives at an accelerating pace, in ways both promising and concerning; while allowing us to develop more sophisticated medical diagnostic tools and build automated vehicles, for example, they are also making it harder for us to maintain our privacy and threatening to undercut, if not entirely eliminate, certain industries that have long been the preserve of humans.  Indeed, as AI technologies become ever more capable of performing traditionally human functions, societies around the world will have to confront a sensitive question: what makes human beings unique?  Discussions about "the singularity" and "the rise of the machines," even if somewhat far-fetched, speak to longstanding human fears of being replaced by technology.  Japan accordingly seeks to develop "human-centric AI," grounded in principles of diversity, dignity, and sustainability.  With the assistance of private-sector AI experts, it intends for all Japanese high school, college, and university graduates to have achieved "AI literacy" by 2025.
Japan also seeks to work with the United States and the European Union to develop more concrete AI ethics.  How, if at all, should the world regulate the development of autonomous weapons systems?  If an AI-powered algorithm directs a company to dump pollutants into the ocean above a legally permitted threshold, who would be held liable?  These questions were among the ones that the panelists discussed in the context of AI ethics.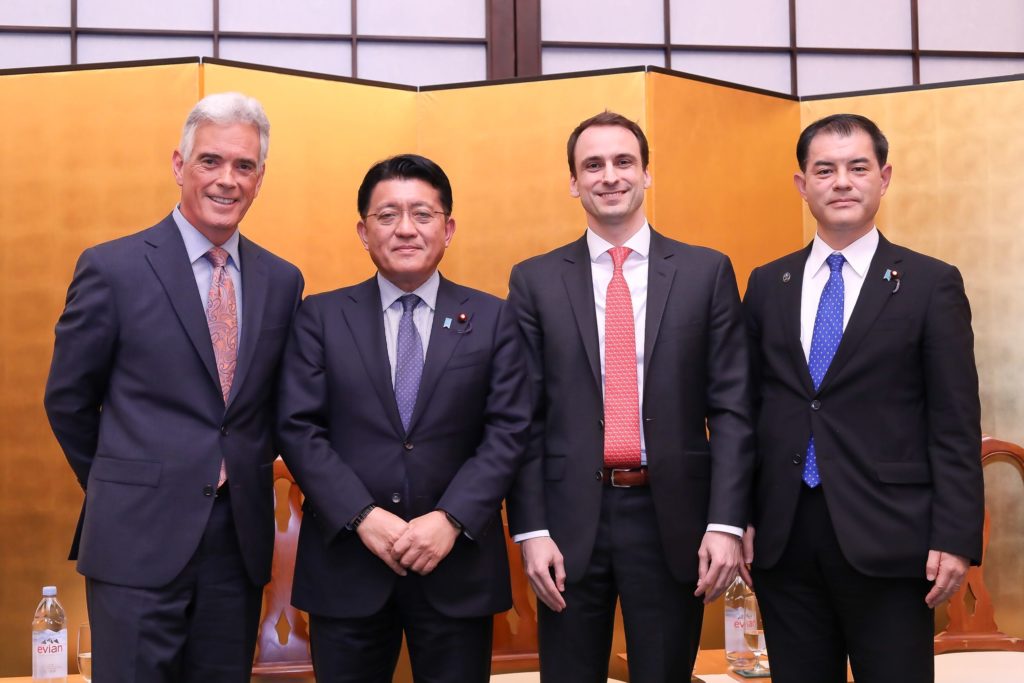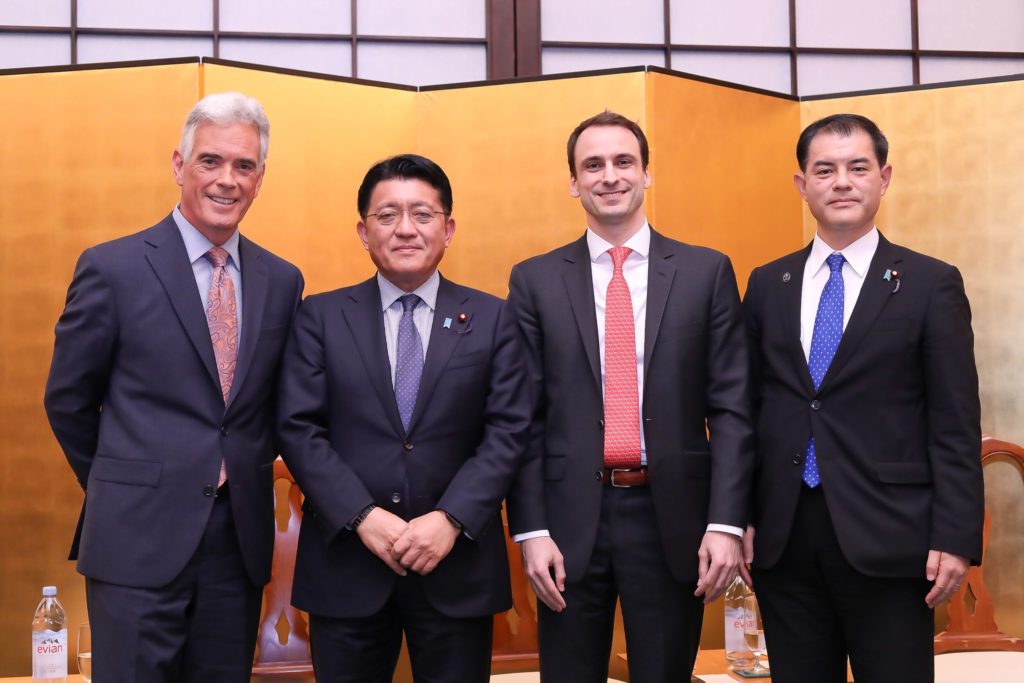 The United States, for its part, believes that leadership in emerging technologies—especially those relating to AI—is central to its preeminence in the world. The White House hosted an AI for American Industry summit last May and released an executive order on maintaining America's AI leadership in February, resting on three pillars: strengthening America's research and development ecosystem by facilitating interactions between the government, the private sector, and academia (as opposed to pursuing a government-directed industrial policy); creating a pipeline of AI talent and helping workers who are displaced by AI to adjust and remain economically viable; and removing regulatory barriers that inhibit AI's progression.  There are many new companies—indeed, entire new sectors—that might not have come to fruition had governments stifled the development of 4G networks.  It is critical for the United States and its democratic friends to play the central role in developing next-generation 5G networks, especially given concerns about the security risks that Chinese developers such as Huawei might pose.
Coach Kemper closed the question-and-answer session by noting that IFE is celebrating its 28th anniversary and continuing its efforts to engage the global community in finding common ground, harnessing the power of data and innovation, and conducting soft diplomacy.  The evening showcased IFE's commitment to hosting compelling, cutting-edge conversations as well as the depth of the relationship between Japan and the United States.
Former Secretary of Homeland Security Michael Chertoff ended the evening with a toast: "In the run-up to next month's G20, which Tokyo will be hosting, the governments of Japan and the United States have taken critical leadership positions in spotlighting the importance of AI and identifying opportunities for them to collaborate in ensuring its ethical development."  Guests dined on a sumptuous buffet of Japanese cuisine.  Kanpai!