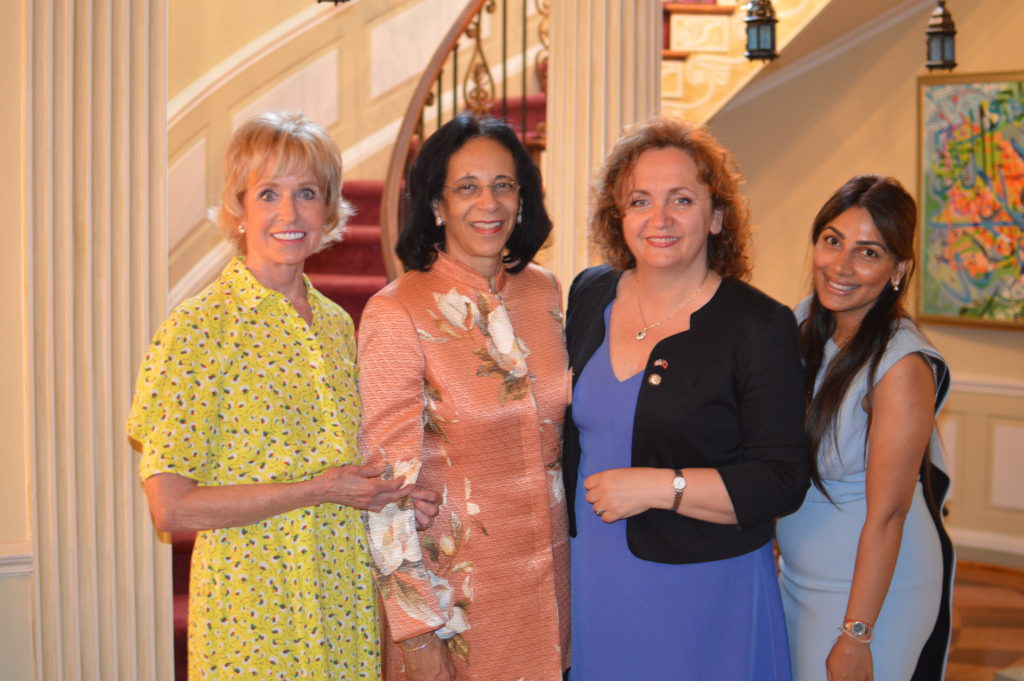 On June 6, Silicon Valley Bank's Devika Patil, along with Ernst & Young, and Institute For Education, hosted a Women In Power lunch at the residence of the Ambassador of Oman, Hunaina Sultan Al-Mughairy. Our co-host, Coach Kemper, the Founder and CEO of IFE, was acknowledged by Washington Life Magazine as among DC's top 25 Tech innovators and disruptors in 2019. The guest list included the Ambassadors of Oman and Albania, CEOs, CFOs, and VCs from Chicago, Boston, Washington DC and San Francisco. Conversation centered around the landscape of venture capitalism and entrepreneurship in the US and the global market, especially countries with developing tech ecosystems.
Key takeaways were that with the influx of capital and liquidity flowing through international family offices and sovereign funds, they are looking to get connected to the tech community and build partnerships via direct investments in companies. Some of the CEOs around the table mentioned that they raised their seed rounds primarily from angel investors and family offices. The aura and investment returns of Silicon Valley is fueling more foreign investment being deployed in startups and Ambassadors are making frequent trips to Silicon Valley to build relationships and capitalize on this for investors and entrepreneurs in their respective countries.  Another takeaway was that this cohort of women was a complimentary mix of Seed and Series A CEOs and CFOs and VC Funds. Hence, networking in this intimate environment provided a forum to discuss operational challenges and offer advice. A few follow-on meetings have stemmed from this lunch and success is measured in connections made and expanding one's network.  It was also interesting to learn that these awesome women are hungry for more events bridging the political and entrepreneurial landscape. A few asked for more events like these in their geographic regions and how they could get involved.
A special thank you to IFE's Digital Ambassador, Devika Patil and H.E. Hunaina Sultan Al-Mughairy for facilitating such a successful and important occasion!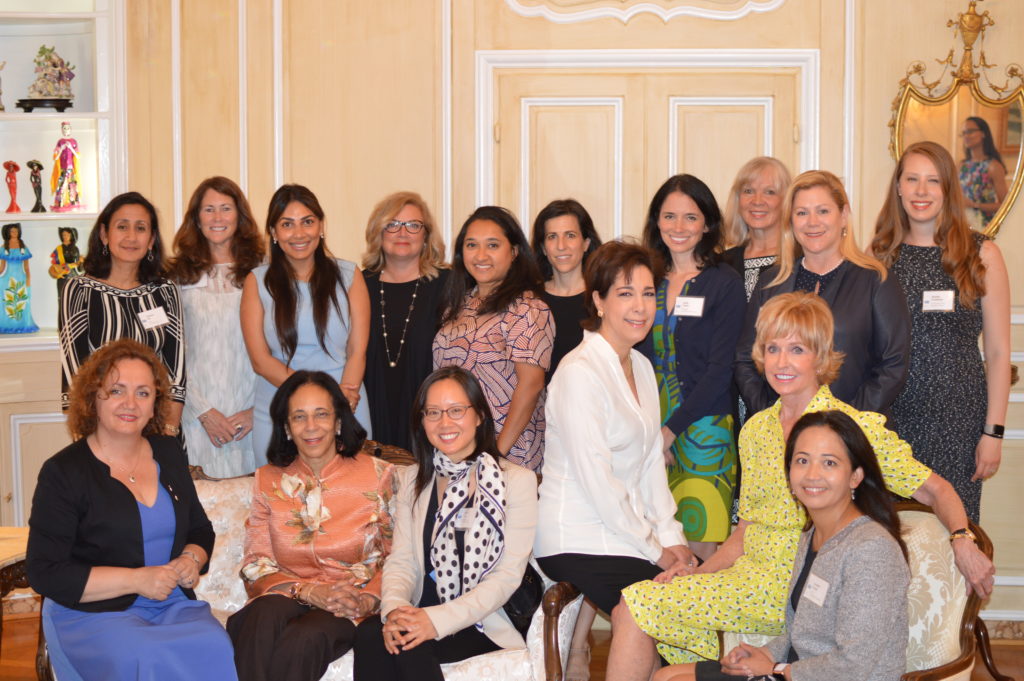 About Our Host
HUNAINA SULTAN AHMED AL-MUGHAIRY became ambassador of Oman to the United States on December 2, 2005. Al-Mughairy obtained a B.A in Business Communications from the High Politechnical Institute, Cairo and a Master's degree in Economics from the New York University, New York. From 1973 to 1974 she was the assistant to the Economic Advisor to the Sultan of Oman. From 1979 to 1984 she served as the director of industrial loans and grants in the Ministry of Commerce and Industry From 1984 to 1985 she worked in the permanent Mission of the Sultanate of Oman to the United Nations in Geneva, and from 1985 to 1991 she was Director of Industrial Planning and Research, Ministry of Commerce & Industry and a member of the Planning Committee for Major Gas projects in the Sultanate of Oman. In 1991 Al-Mughairy was appointed as an advisor to the Under-Secretary for Industry at the Ministry of Commerce and Industry. She held this position until 1996. From 1996 to 1998 she was the director general of investment promotion at the Omani Center for Investment Promotion and Export Development. From 1999 to 2005 she served as the representative of the Omani Center for Investment Promotion & Export Development in New York City. Al-Mughairy's husband, Fuad Mubarak al-Hinai, has been Oman's ambassador to the United Nations since August 1998. The couple has two children.
About Our Partner
DEVIKA PATIL is a Managing Director in the Venture Capital Relationship Management Group at Silicon Valley Bank, helping provide emerging to late stage VCs and their portfolio companies tailored capital strategies and debt solutions; proprietary strategic, operational, tactical, and industry insights; and private banking and wealth advisory. Devika is also the Digital Ambassador at the Institute for Education, a Washington D.C. based non profit whose mission is to recognize and promote leadership, civility, and finding common ground, locally, nationally, and in the world community. She is currently a member of the Town of Atherton's Audit and Finance Committee and the Treasurer at The Weekend To Be Named Later, a non-profit fostering collaboration between progressive leaders in government, the arts and entertainment, finance, non-profits, technology and education. These days, Devika calls Atherton, California, home, and enjoys traveling, cooking, reading and Kathak (Indian classical dance) in her free time. Another one of her great passions is wine; in fact, Devika first learned of SVB through its wine division. Ask her about her favorite sips, Melka Métisse and Favia Cabernet, and when you do, feel free to converse in French, Hindi, Gujarati and Punjabi, as she speaks them all. You could also chat with her about the West Wing — not the TV show, but the actual offices; Devika and her family lived in Washington, D.C., and served in the West Wing for two years during the Obama administration.