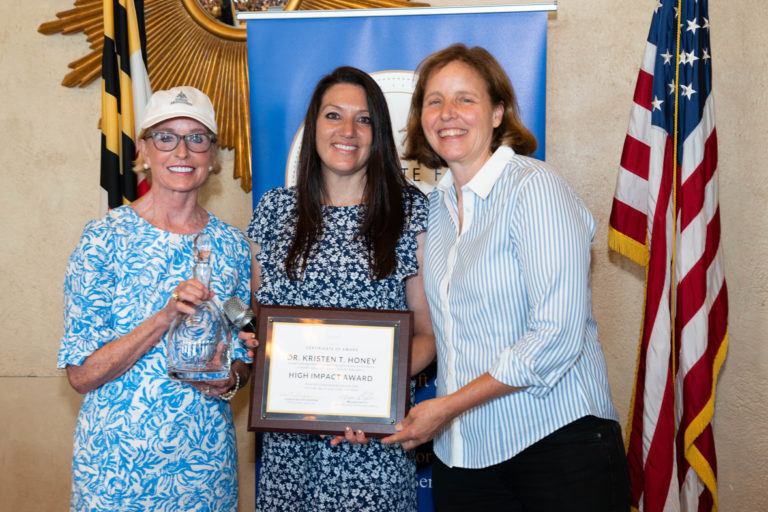 WASHINGTON, DC – Institute for Education (IFE) Founder and CEO Coach Kathy Kemper announced today that Dr. Kristen Honey, a respected leader in civic technology and innovation in government, will join the IFE senior leadership team in a new role as IFE Director of Innovation.
Dr. Honey currently serves as Innovator in Residence in the Office of the Health and Human Services (HHS) Office of the Chief Technology Officer. In this role, she provides leadership and direction on data, technology, innovation, and strategy for Lyme disease, tick-borne diseases, and other complex health challenges. Dr. Honey also serves as a Senior Research Scholar at Stanford University, with an expertise in cross-disciplinary methods and integrated systems biology. Previously, Dr. Honey was a Senior Policy Analyst in the Office of Management and Budget and Policy Advisor in the White House Office of Science and Technology Police (OSTP) in the Obama Administration.
In making this announcement, Coach Kathy Kemper, Institute for Education Founder and CEO said,  "Dr. Kristen Honey is a #CivicTechService rockstar and a dynamic innovator who has excelled throughout her entire career, breaking down barriers and serving as a mentor to a new generation of public servants. I am thrilled to welcome her to the Institute for Education senior leadership team."
In July, Dr. Honey was awarded the Institute for Education High Impact Award for her leadership at the 6th Annual IFE Innovation Cookout at Congressional Country Club.