For the fourth year in a row, the Institute for Education brought together old and new friends from over 30 embassies at its Annual Social Summer, honoring DC's gatekeepers: the city's embassy social secretaries. Although for many this was the first-time connecting voices from phone calls, texts, and emails, with faces, for IFE's Founder and CEO, Coach Kathy Kemper and Deputy Director Elise Ravenscroft, it was just another proof that true friendship is the foundation for a successful collaboration. It has become a tradition for IFE to invite Gwenda De Moor, Social Secretary to the Ambassador of the Kingdom of Belgium and Kiyomi Buker, Social Secretary to the Ambassador of Japan to co-host this annual event.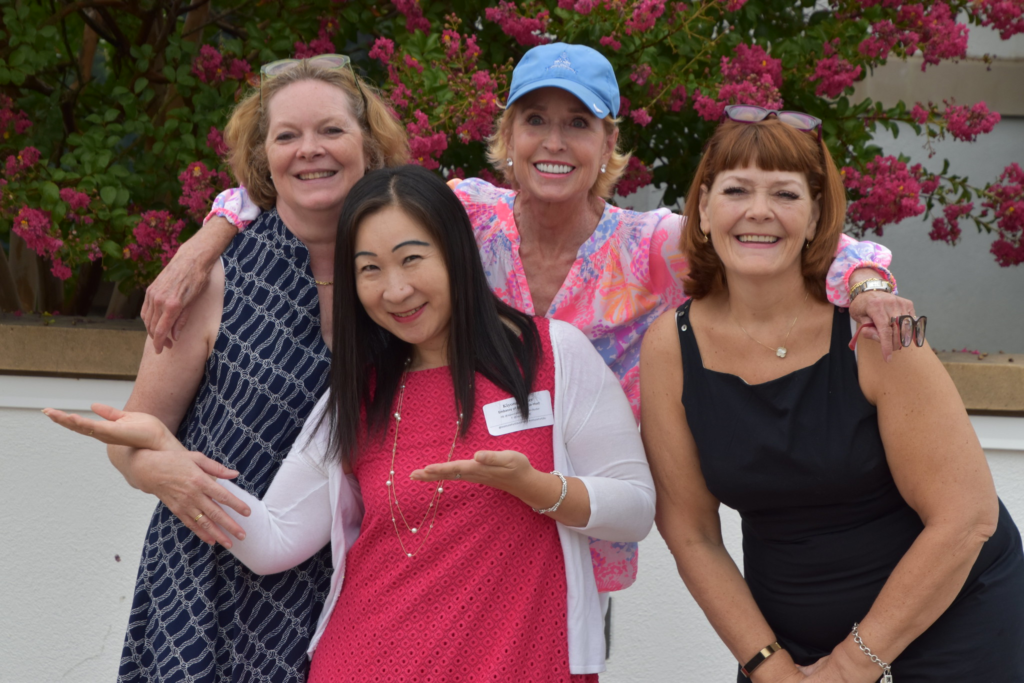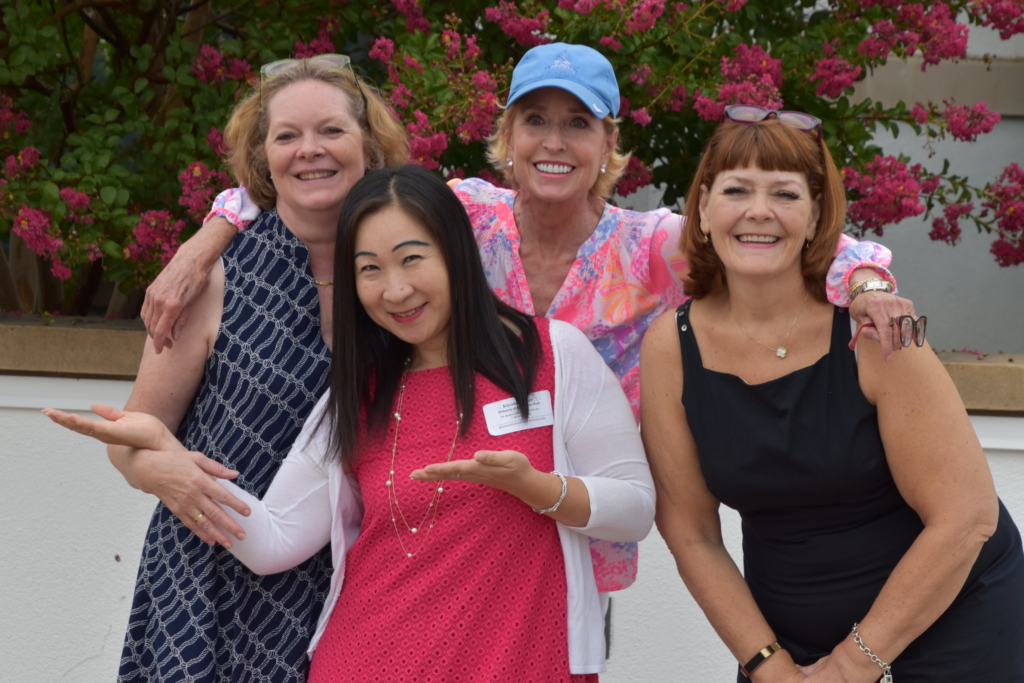 On a Friday afternoon, on August 23rd, the majestic ballroom of the historic Congressional Country Club suddenly started to come alive: in a matter of minutes, the protocol gurus created an immediate connection with their counterparts. Over 30 different nationalities and cultures suddenly started speaking the same language: soft diplomacy.
"Welcome Sports Fans!" said IFE's Coach Kemper interrupting the murmur to share the history of the prestigious venue she chose for this gathering: "It is fitting that we all gather at this historic Congressional Country Club. The club was founded by two congressmen from Indiana in 1924. The idea was to create a space where members of Congress, The White House, and businessmen could gather together to recreate and find common ground, without the red tape which surrounds men in public life. Five United States presidents are CCC's founders.  President Coolidge, Harding, Hoover, Taft and Wilson. And here we are, continuing the tradition of recreating and finding common ground," added Kemper.
Eyes immediately started to scan the awe-inspiring salon.
After congratulating Coach Kemper for being nominated one of DC's Tech 25 Innovators and Disruptors, IFE's Deputy Director, Elise Ravenscroft welcomed the social secretaries. For the past nine years, Elise has been working closely with more than 100 Ambassadors and the embassies' dedicated staff, bringing influencers and decision-makers together. She addressed the crowd with heartfelt gratitude for the continued teamwork: "It is a privilege to be able to thank my friends and colleagues – the social secretaries – for their continued collaboration by co-hosting this annual lunch. Approximately 185 countries have foreign missions in the nation's Capital and these missions are vital in conducting diplomatic relations with organizations like the Institute for Education," said Elise Ravenscroft.

Before gathering for the annual group photo, both IFE leaders invited their distinguished co-hosts to say a few words. But not before offering them an authentic gold engraved White House Candy Jar – one of the presidential favorites – as a token of appreciation. The veteran gatekeepers described the successful collaboration between the embassies and IFE:
"The Embassy of Belgium and IFE have been organizing multiple successful events together for more than 15 years. As a matter of fact, the Ambassador of Belgium is the Diplomatic Steward of IFE. Our present Ambassador, H.E. Dirk Wouters, enjoys very much being part of the IFE family, as did our previous Ambassadors. Personally, I love being part of this collaboration because we work so well together. Both IFE and the Embassy provide ideas and suggestions and bring their own expertise to the table. Most importantly, we work well as a team so the success of an event is a collective effort," said Gwenda De Moor.
"It is such a special treat for us to meet our fellow social secretaries and assistants in person before the busy fall event season starts. Because of all our work behind the scenes, we look forward to enjoying an event as a guest every now and then. Coach Kemper and the IFE team provided a wonderful opportunity for us to invite our own close counterparts to a gorgeous and prestigious place like the Congressional Country Club. Meeting new embassy counterparts and others through the IFE is a bonus," added Kiyomi Buker.
The role of a social secretary is a symbol of unique devotion. From small dinners to national days and official visits, the secret in meticulously organizing the agendas sometimes relies on a few key skills: "It is important to be organized and have an eye for detail. However, you should not lose yourself in the details and keep the overall goal, a successful event, in mind," said Gwenda De Moor.
Kiyomi has an authentic Japanese recipe for her success in this role: "In order to be successful and effective in Washington, people often think that you need to be aggressive, ambitious, and expressive. However, being humble, kind, and appreciative of others has been very beneficial in my experience," said the co-host.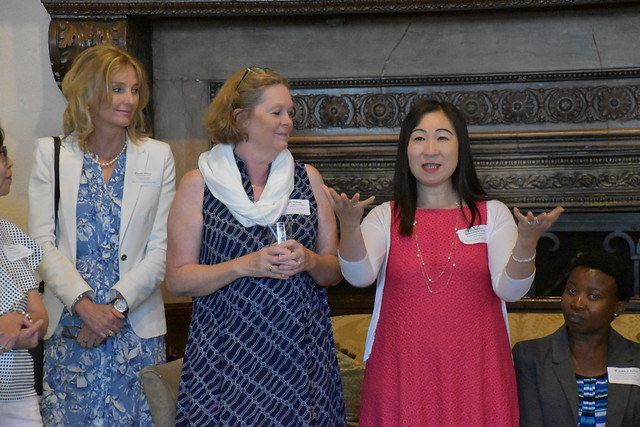 Later, while the guests were savoring the delish crab cakes and salads, there were genuine laughs and heartwarming stories. Gwenda De Moor recalled the joy of orchestrating the receptions for the World War II Veterans of the Battle of the Bulge: "On December 2004, the year I started as Social Secretary, the then Ambassador of Belgium hosted a reception for American WWII Veterans at the Belgian residence and every year since then the Embassy of Belgium has been part of commemorations for these brave men and women. At the first Battle of the Bulge Veterans reception I helped organize, one Veteran's story really touched me. He had fought in the Battle of the Bulge, gotten wounded in the leg and while recuperating in Belgium, he had met and fallen in love with a young Belgian woman. He had some letters with him and shared that this young woman became his wife and just recently had passed away. We read some of the letters together. This was a very emotional conversation and I was so touched by his story of hardship and love. The hardships these soldiers endured were terrible. Belgium is forever grateful.", said the social secretary.
Kiyomi Buker reveals that before technology was part of the day to day operations, the artistry of organizing such events sometimes relied on detective kind of work: "Quite some time ago, the Ambassador hosted a dinner honoring a very prominent and well-known figure in the U.S. The person was residing in New York City, so we didn't know who else we should invite. At that time, there was no internet. Therefore we went to The Library of Congress to research who his friends were through letters and other recorded documents. We felt like detectives. In the end, we were able to invite his close friends, and he was very touched by the guest list, recalled Kiyomi.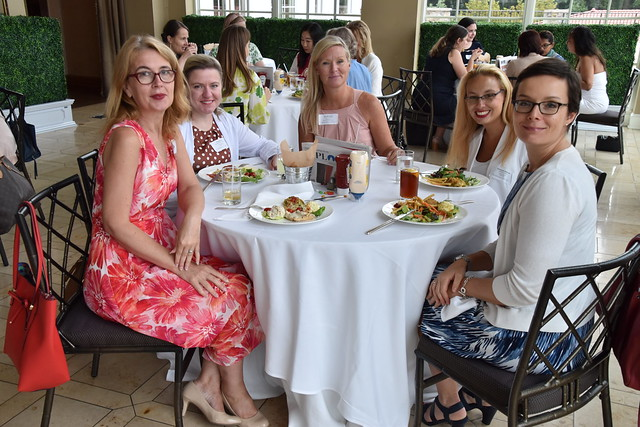 The afternoon concluded with a promise to continue to convene and make things happen, two defining aspects of both the gatekeepers and the Institute for Education who, for the past 28 years, has brought the DC's influencers and decision-makers together.
View original article online at Washington Diplomat