The future of work is one of the hottest topics in 2019 with conflicting information from various experts leaving plenty of room for debate around what impact automation technology like artificial intelligence (AI) and robotics will have on jobs, skills and wages. "I'm very happy to welcome you at Singapore," said Ambassador Mirpuri. "This is the second time we're hosting The Institute for Education this year."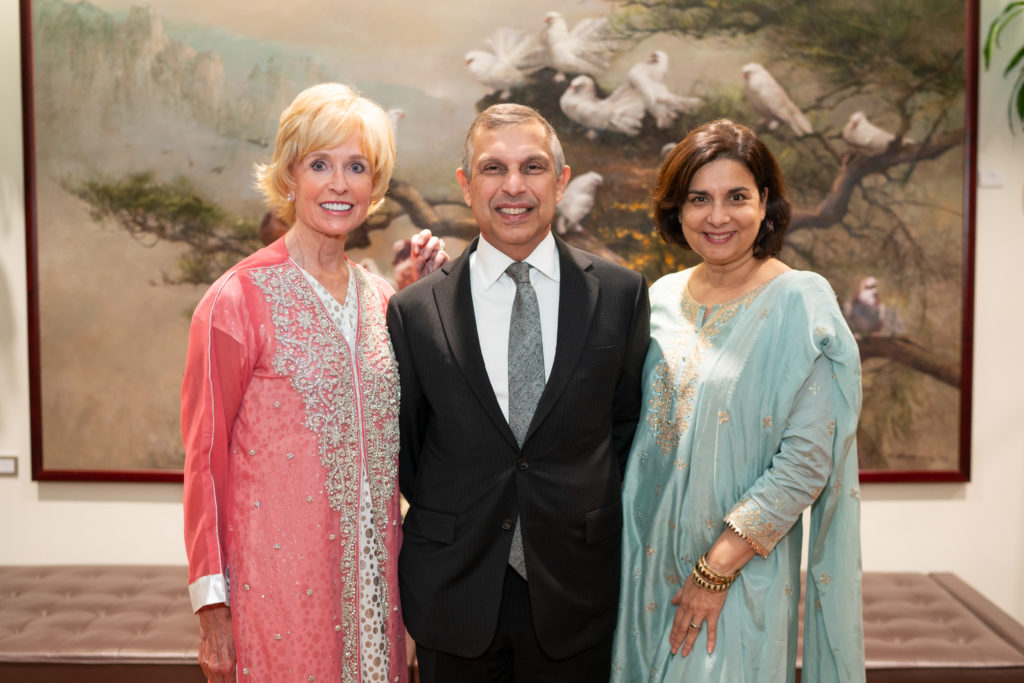 Special guest Margaret Weichert, Deputy Director for Management, Office of Management and Budget discussed what these technologies are, how they will change work and what new research says we can expect. She was joined by the Ambassador of Singapore Ashok Mirpuri and the Ambassador of Estonia Jonatan Vseviov.
The evening included remarks by Dr. R. David Edelman, the Director of the Project on Technology, the Economy, and National Security at MIT and moderated by Nina Bianchi, Director of Workforce Solutions with the IT Modernization Centers of Excellence (COE), GSA.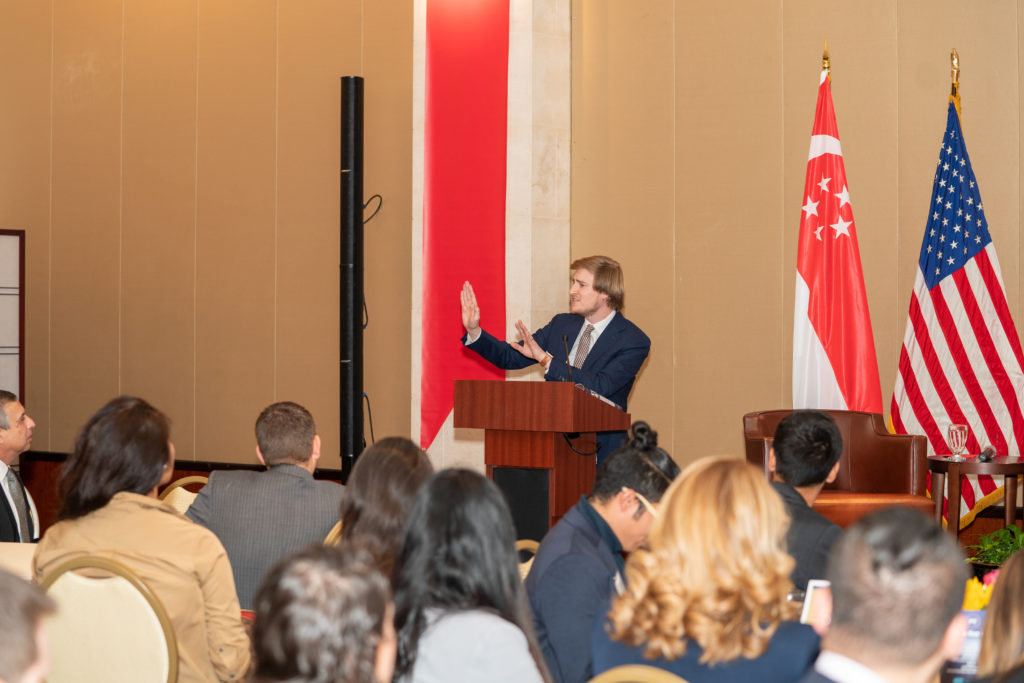 "It's our 29th season," said Kemper, "having had over 1200 forums to engage the global community to harness the power of data innovation and soft diplomacy. Open dialogue is our mantra. We're honored to be continuing this tradition once again at the Embassy of Singapore. Welcome to our Extraordinary and Plenipotentiary Excellencies with us this evening. The Honorable Dr. Edelman will continue with the program. David has been in the leadership of IFE for seven years. He now heads up the project on technology, the economy and national security and MIT."
"We have a really interesting panel on a topic that could not be more timely and more appropriate given both the theme of innovation here in Singapore and the real concerns that a lot of us have domestically and internationally about the future of the economy, about the durability of the economies both domestically and internationally about the future of trends," said Dr. Edelman.  "And so this is going to be an opportunity to really get a deep dive on what is happening in some of the most innovative countries in the world, including the United States on this particular topic. I want to start by just recognizing that in joining us tonight here you are joining a distinguished list of over 500 speakers that have been a part of this forum. And one similar to it from Nobel laureates to governors, to mayors to CIA and FBI directors, white house chiefs of staff, fortune 100 CEOs, five Supreme court justices, and one miss America."
View online at Hollywood on the Potomac | Washington Diplomat-March 2020