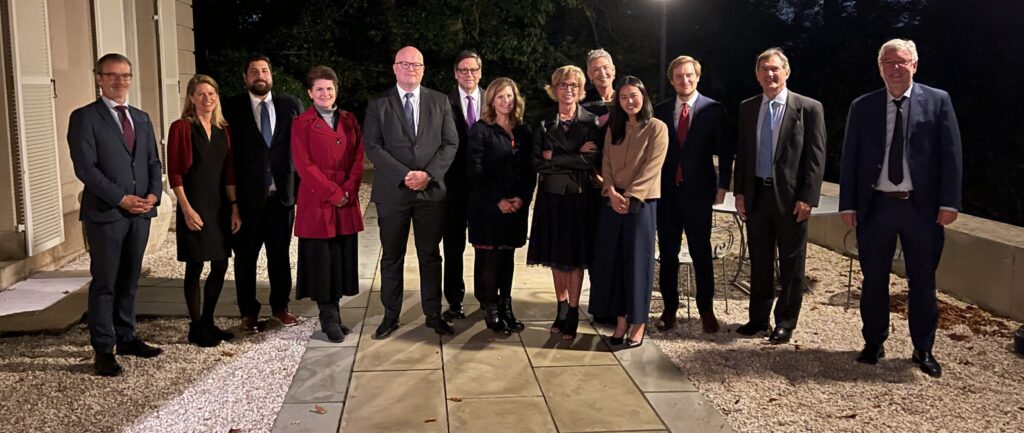 The Institute for Education is honored to continue our deep partnership and collaboration with The Kingdom of Belgium as we welcome His Excellency Jean-Arthur Régibeu to Washington, D.C.  Belgium has held the title of IFE's Diplomatic Steward for 25 years, and we are proud it continues with Ambassador Régibeu.
On a cool and lovely October evening, IFE's leadership gathered at the historic Belgium residence to toast and celebrate the Ambassador and his companion, Glaarni, a beautiful and energetic Bernese Mountain dog.  
The conversation around the table focused on the evolving role of technology in politics and fast-changing cyber security threats – as well as climate change (on the eve of the COP26 talks), America's leadership in the world, and the status of Afghanistan. We were also treated to recollections from two old friends – Ambassador Régibeu and Finland's new Ambassador, Mikko Hautala – who had both served as diplomats in Moscow.  As always at IFE, the conversation was lively, engaging, and deeply informative. 
Thank you to Chef Kevin Henoumont for the dazzling cuisine!