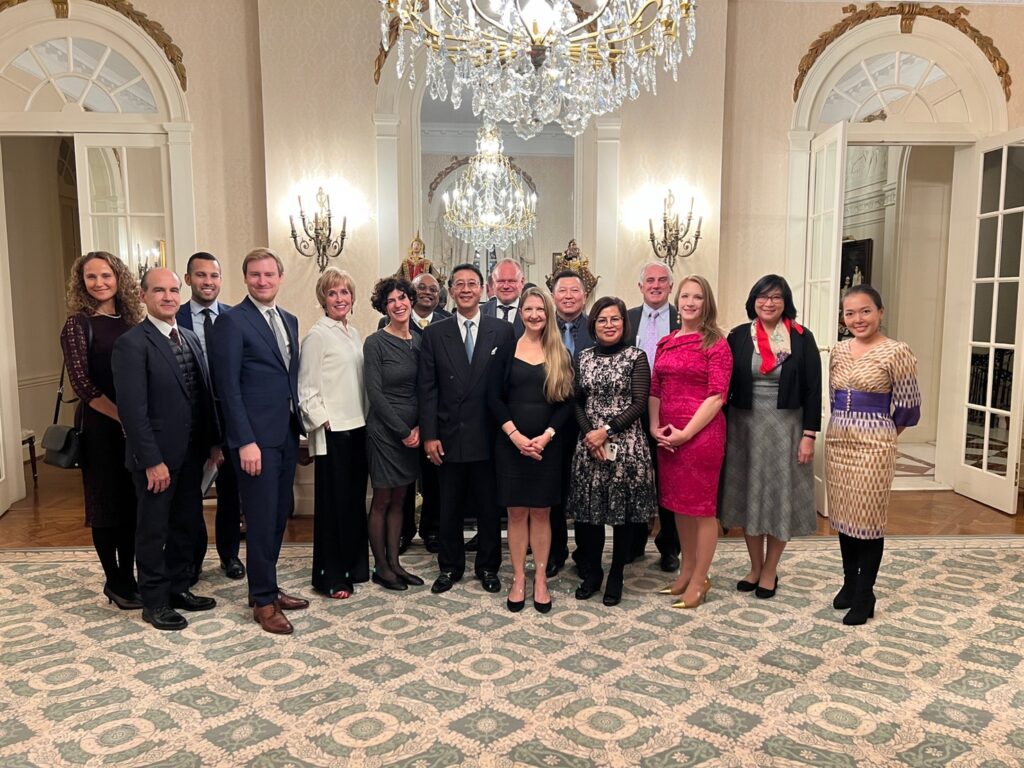 The Institute for Education is honored to continue its deep partnership and collaboration with the Royal Thai Embassy and welcome His Excellency Manasvi Srisodapol to Washington, D.C.
On a lovely November evening, IFE and the Thai Embassy hosted The Washington Post's Deputy Climate and Environment Editor and Pulitzer Prize recipient, Juliet Eilperin, for its first Climate program at the elegant Thai Residence.
The conversation around the table ranged from assessing the early signs coming out of Glasgow to elaborating solutions that would help garner support for climate action from the global community: policymakers, businesses, and private citizens. The solutions to the climate crisis can only be as effective as showcasing to citizens (be it in the developed or the developing world) that change is in their interest and can improve their lives. Data, digitalization, and technology can help mitigate and deal with the effects of climate change. They can also accelerate much needed public education about climate change, primarily left out of the equation.
As always at IFE, the conversation was lively, rigorous, and deeply informative.
Thanks to the Thai Chef and team for the dazzling Thai cuisine!