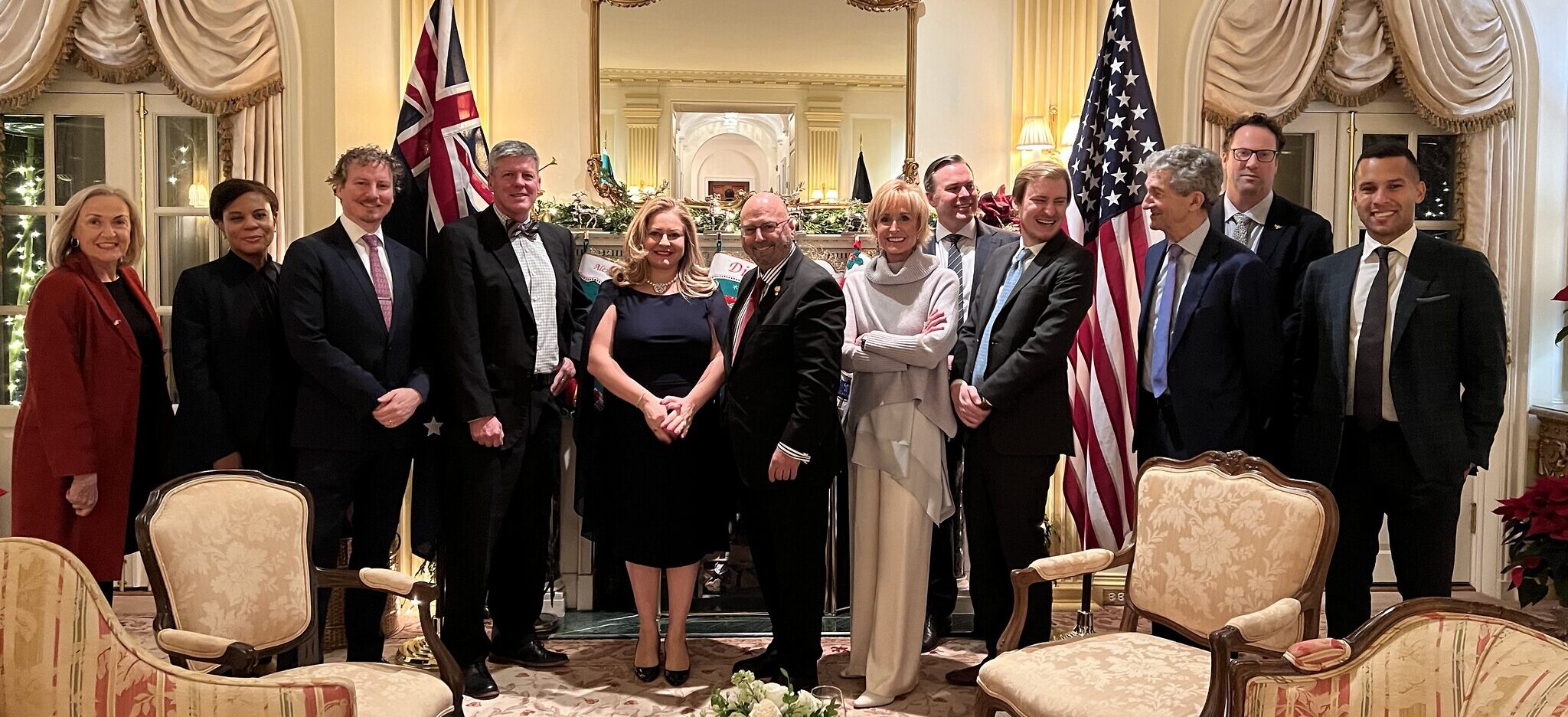 On December 16th, Australian Ambassador Arthur Sinodinos and Mrs. Elizabeth-Anne Bergin together with IFE Founder and CEO Coach Kathy Kemper and IFE Steward Dr. R. David Edelman (MIT) hosted an IFE Leadership dinner discussion on Wiring Communities for the Future: Broadband & Human Capital. The conversation was led by IFE Steward John Paul Farmer (NYC CTO).
In October 2021, the Mayor of New York City announced the largest step by any American city in history toward closing the #digitaldivide. The City is building open-access, neutral-host publicly-owned broadband infrastructure for 1.6 million New Yorkers (including a majority of residents of public housing), with a particular focus on our least-connected neighborhoods.
The magnificent, elegant Australian residence was a festive dream, decorated in stunning holiday style. The dinner included a risotto that demanded concentration for flavors and Australian Wagyu beef cooked to perfection complemented by Australia's Penfolds Kalimna Shiraz Bin 28 and finished the meal with a delectable 'walk through the forest' Gateau. The evening ended with toasts to the Ambassador, his team, and dinner guests "to a better 2022" with a delicious sparkling Tasmanian wine!