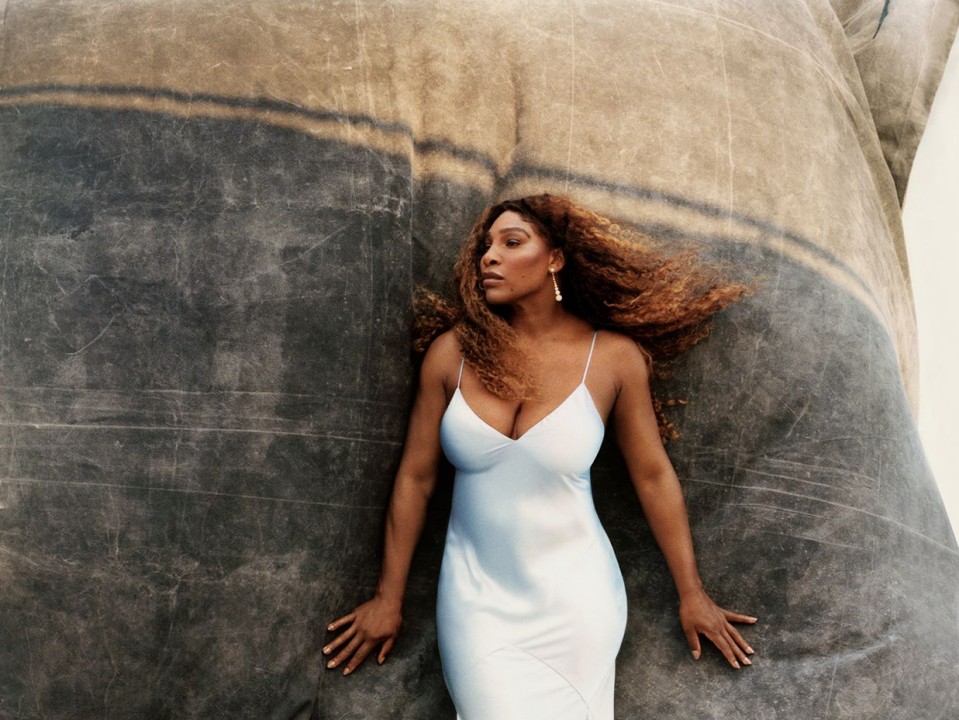 Serena. What does the name mean? Clear. Tranquil. Serene. Well, not the Serena Williams we all know! 
When Serena first entered the world stage of center court, I remember being underwhelmed. Boy, was I mistaken! Over the years, I've gone from underwhelmed to being in complete awe of her physical strength, her grit, and her drive. Her latest feature in Vogue Magazine was refreshingly vulnerable and honest. It humanized her in a way that made me reflect on her stellar career and my rollercoaster of an experience as an observer and expert on the sport.
In the feature, she spoke about having made many mistakes in her career. I read her admission with respect and admiration. The maturity, sportsmanship, and visionary instincts I revered in athletes like Billie-Jean King were sometimes absent. I recognized her talent but struggled to admire the person. What my own evolution as a coach has taught me is that I just hadn't learned how to relate to her yet. 
Here's how my pendulum swung: The King Richard biopic further enlightened me on her challenging upbringing. I realized that my own privilege created a veil that obscured some of the ways I could relate to her. Her outbursts of emotion weren't rebellion, they were passion — a deeply rooted desire to win. I could relate to her intrinsic need to obliterate limits and constraints. As a working mom, a professional tennis coach, a philanthropist, and a CEO, I'm fueled by a burning desire to overcome obstacles and achieve the impossible. All of a sudden, Serena became much more relatable.
Similar to how Billie-Jean effected change by speaking up against gender-based pay disparities in tennis, Serena has consistently bulldozed barriers that existed for women in the sport. And thanks to the way technology has transformed the world, I trust her impact will be even greater. Serena's brand isn't just one of athletic prowess; it's one of mold-breaking and routinely surpassing expectations. She's an outlier. From aligning herself with fashion powerhouses like Vogue and redefining how we see women in sports, to winning the Australian Open in 2017 while eight weeks pregnant, Serena Williams' career has been about persevering and pioneering. She'll just channel these strengths through a different set of interests and using a different platform.
While many women athletes go on to launch sportswear brands, the feature revealed that Serena has broken ground and expanded into venture capitalist funding with her firm, Serena Ventures. "Seventy-eight percent of our portfolio happens to be companies started by women and people of color, because that's who we are," she said. Wow! I continue to be blown away.
While some of my admiration for Serena stems from her accomplishments on the tennis court; what has really moved me to become an unshakeable supporter of hers is her list of accomplishments off the court. Her business decisions suggest she has always envisioned a career that covered much more ground than tennis. So, when she said, "I have never liked the word retirement," I applauded her and agreed.
 We can't reduce Williams (or anyone for that matter) to her success as an athlete. She is and has always been a relentless competitor — a trailblazer — and we don't retire from who we are. We evolve from our past while maintaining the core principles and values our journey has instilled in us. We don't retire from opportunities to win again; we set new goals and priorities. And just like in Williams' case, we may even end up gaining new fans, like me, for example. I'm Coach Kathy Kemper, and I've evolved into an impassioned Serena Williams fan.