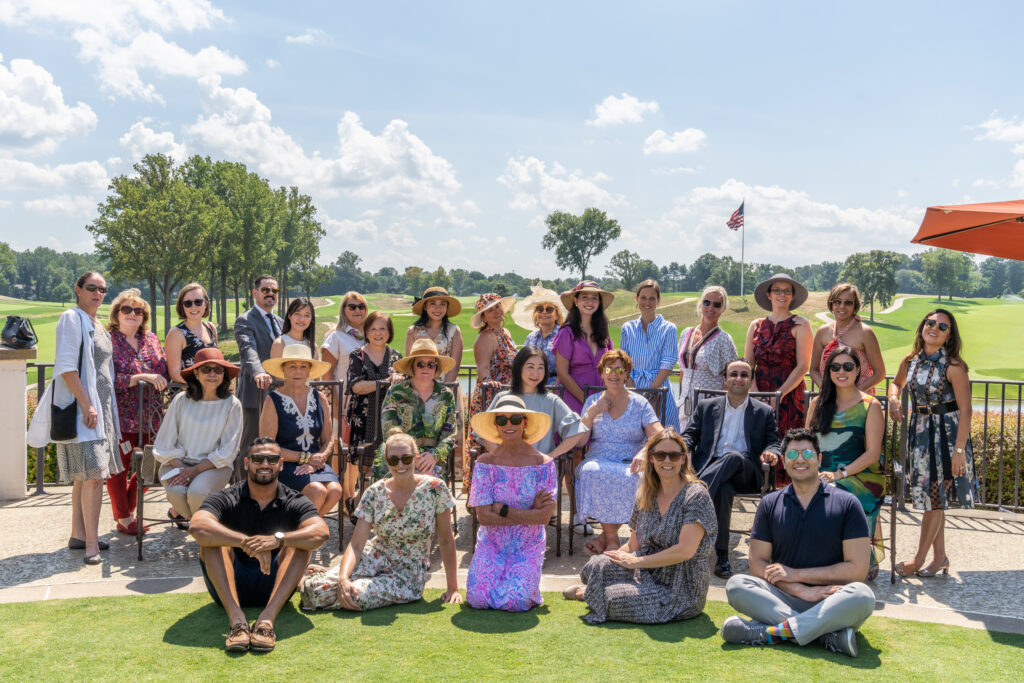 Under bright blue skies, IFE commenced the Seventh Annual Summer Social at the historic Congressional Country Club. DC's Social Secretaries gathered on the Great Lawn to celebrate the hard work and dedication it takes to run the country behind the scenes. Co-hosts Gwenda De Moor, the Social Secretary to the Ambassador of the Kingdom of Belgium; Kiyomi Buker, Senior Advisor and Social Secretary to the Ambassador of Japan; and Elise Ravenscroft, IFE Deputy Director, welcomed the Social Secretaries of the Embassies, along with Ali Wyne. Ali Wyne, senior analyst of the Eurasia group focusing on relations between China and the U.S. and the great-power competition, discussed his recently published book, America's Great-Power Opportunity: Revitalizing U.S. Foreign Policy to Meet the Challenges of Strategic Competition. This year's group chatted throughout the morning and late into the afternoon. 
We thank everyone for coming out and can't wait to see everyone next year!
Event photos by Tung Tu and Abby Tcheng.