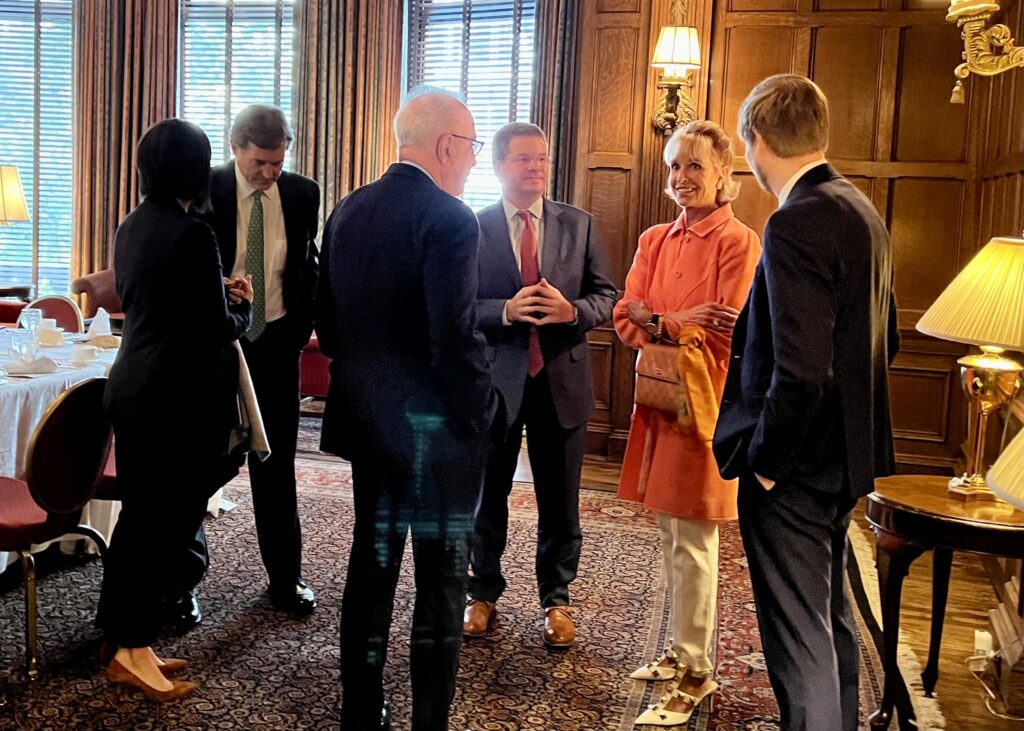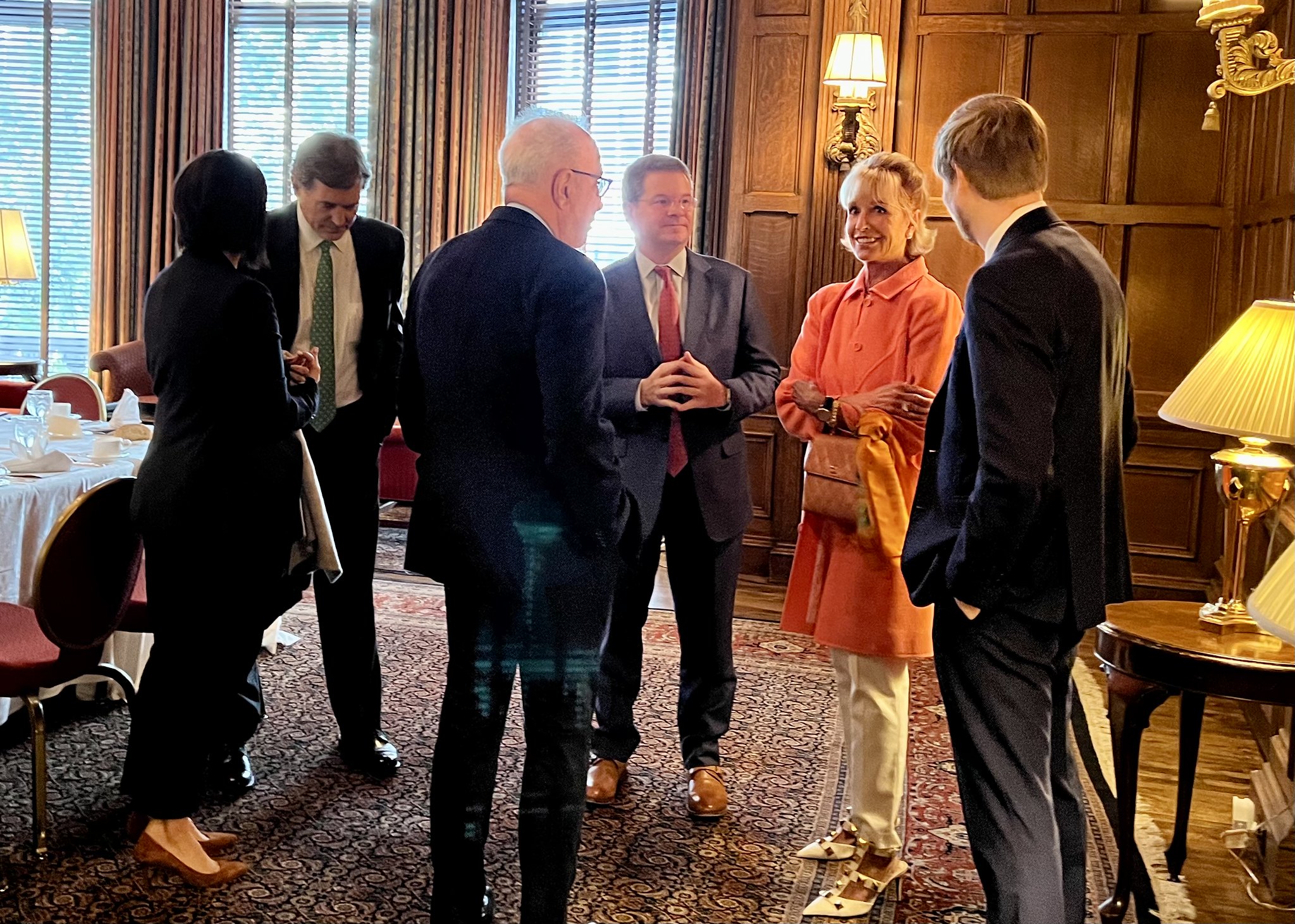 After a three-year hiatus, the Institute for Education successfully kicked off its 32 nd season with an intimate and informative lunch hosted by IFE Steward Dr. R. David Edelman, and IFE founder and CEO Coach Kathy Kemper. Feted at the event was Sam Feist, CNN Washington Bureau Chief, and Senior Vice-President. Named to this role in May 2011, Feist oversees operations of the DC Bureau, CNN's largest news-gathering enterprise, which encompasses the production of Washington-based programming, major political events, conventions, inaugurations, town halls, and debates. He is also responsible for the network's internal fact-checking team and the special events unit. Within his purview, on election night, is projecting the winners. Feist has presided over all CNN election night coverage since 2006 and has received three Emmy Awards and a Peabody Award.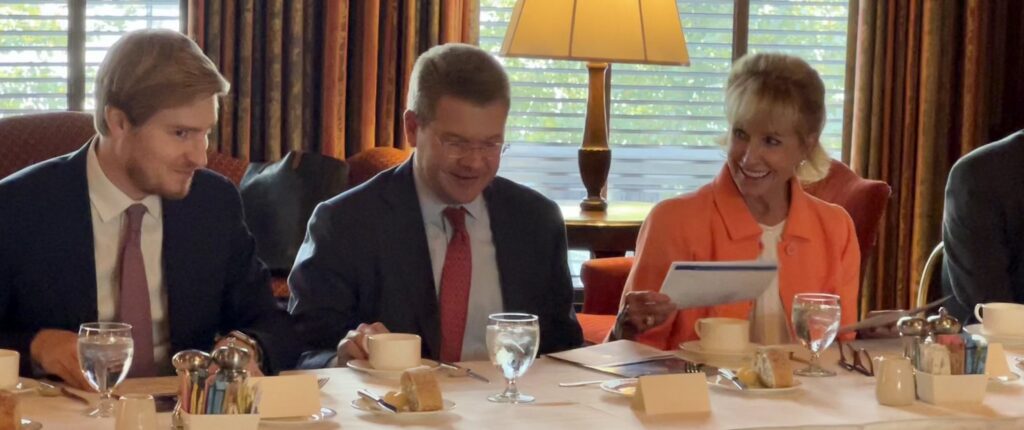 The off-the-record conversation lifted the veil on CNN's rigorous daily schedule of rehearsals and preparation for this year's midterm election. Feist candidly discussed the previous and upcoming elections, engaging a rapt and appreciative audience.
Guests gathered in the Anderson Room at the historic Metropolitan Club in Washington, DC, where their corporal appetites were sated by a savory and succulent feast of caramelized butternut squash soup with fresh goat cheese croutons, rosemary-roasted mallard duck breast with lingonberry sauce, complemented by toasted wild rice with pine nuts and dried cranberries, and buttered haricot verts. The Club's signature almond and chocolate chip cookies more than satisfied the attendees' sweet tooth.