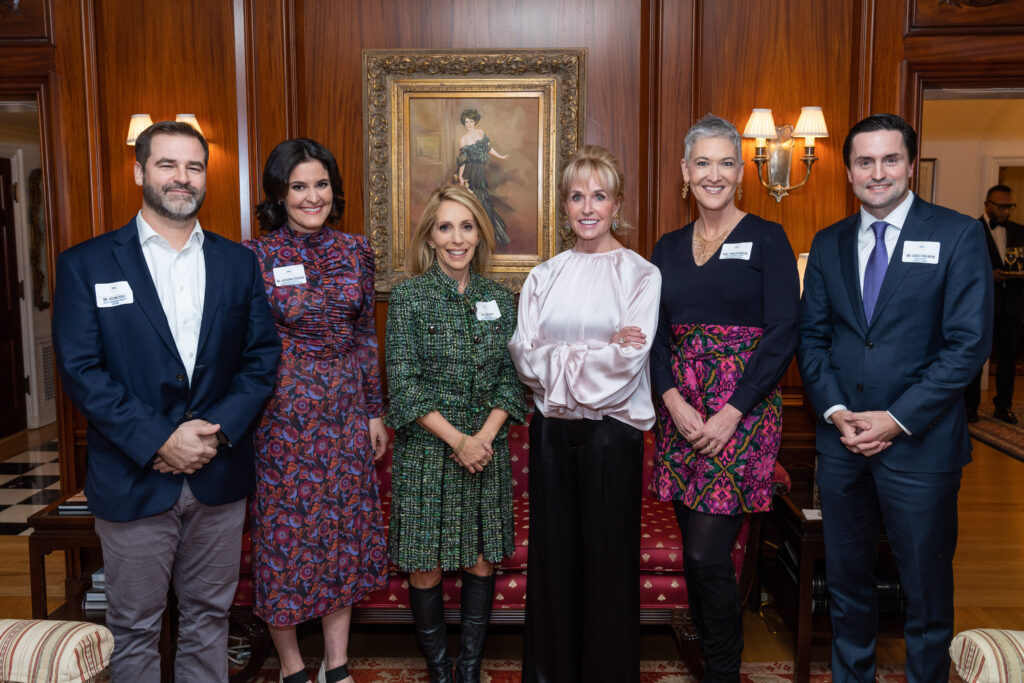 On Monday, November 20th, Australian Ambassador Arthur Sinodinos and Elizabeth Sinodinos hosted civic tech superheroes, Institute for Education leadership, Diplomats, and friends at the historic White Oaks Residence to make sense of the confusing 2022 midterms.
After warming up with conversation and champagne, Jennifer Griffin, Senior National Security Correspondent at Fox, conducted a dynamic discussion between Lucas Tomlinson, Correspondent for Fox News; Dana Bash, anchor and chief political correspondent at CNN; Justin Fishel, senior coordinating producer at ABC; and Katherine Faulders, White House correspondent for ABC. While the conversation hit many notes, there were two key points made.
First, while the midterms weakened Trump, they may not hurt his chances of winning the Republican nomination. The weak performance of Trump-backed candidates in the midterms will likely embolden other Republican candidates to run against Trump in the primary. However, Trump seems locked in with nearly 40% of primary voters. Each additional competitor to Trump further decreases the chance that a Desantis or a Pence take the primary.
Second, our polls and leading election indicators are flawed. Even the most progressive polls predicted a "red wave" in the house and a "red trickle" in the Senate. How could Quinnipiac, Gallup, and 538 all be wrong? How did the Democrats keep the Senate during a period of record inflation? One of the problems is the way polls are conducted. After all, no one answers a home telephone in the middle of the day to talk politics with a stranger! As ambassadors of civic tech, we see an engineering problem: how can we build a data infrastructure that uses open-source information to extrapolate election results?
After the panel, Griffin opened the floor to questions, and the conversation touched on Musk's takeover of Twitter, the national security threat of TikTok, and a potential presidential run of Governor Ron Desantis in 2024.
The evening was an intellectual spectacle crossing disciplines and generations to discuss our elections, leaders, and technology.