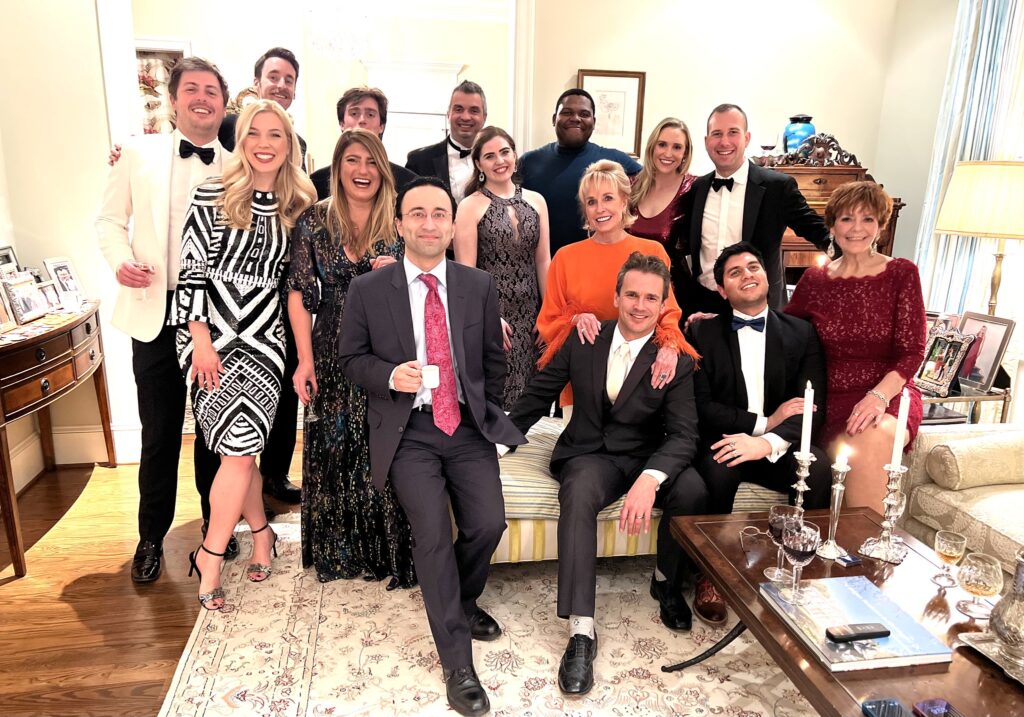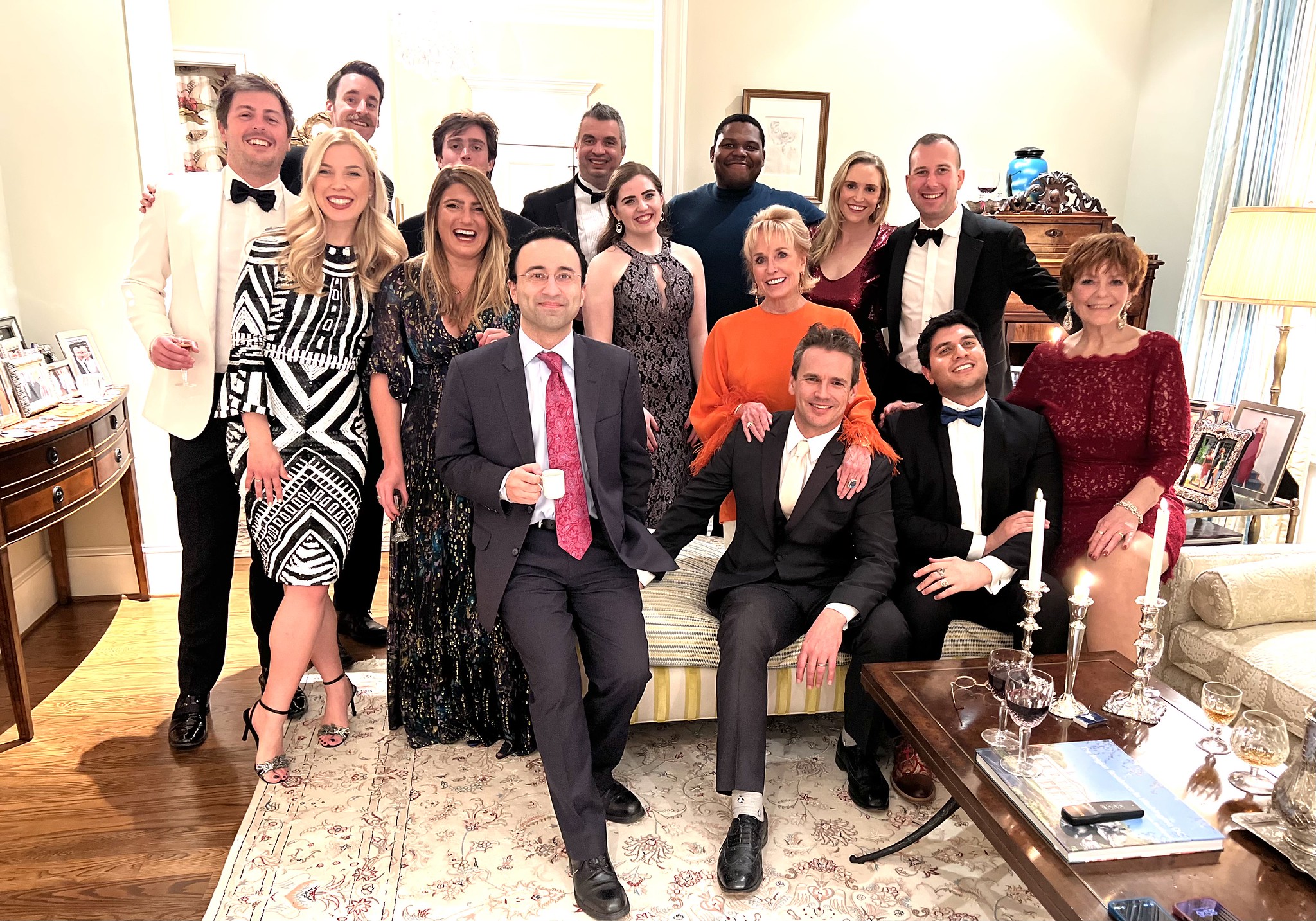 On February 3, ​I​FE gathered its leadership, fellows, and friends for the 8th Annual Young Leadership Black Tie Dinner. The event was an opportunity to reconnect after a three-year hiatus and served as a reminder of IFE's mission of connecting people worldwide and engaging in global discussions. IFE's mission is to harness the power of data, innovation, and soft diplomacy in the global community. Over the years, IFE has mentored hundreds of interns and fellows who have been coached in all the things IFE excels at: public policy, global affairs, digital transformation, research, database management, social media, and diplomatic protocols.
Coach Kemper welcomed special guests to her home, "The Cottage," to catch up on all things IFE – including a recap of 2022 events, civic tech news, and life updates from team members. A popular topic of conversation was OpenAI's recent release of ChatGPT and how the advent of large language models (LLM's) may impact jobs, the modern information environment, and policy. We discussed how ChatGPT is trained on a data set known colloquially as "the pile." Since LLM's like ChatGPT are only as good as the data they are trained on, the accuracy of "the pile" will determine the technology's accuracy. Perhaps incorporating verification mechanisms into the data layer will increase the efficacy of the technology. The sentiment from IFE was that regulatory mechanisms need to be built now and incorporated into the technology so regulation scales in tandem with the exponential growth of this market. If action is not taken, general AI will likely displace workers and undermine digital trust, further perpetuating income inequality and tearing social cohesion. IFE has been on this beat since the beginning – we will continue to bring people together interested in solving these problems. 
The evening began with a butlered libation, including ​Veuve Clicquot​ champagne, before guests sat down to a three-course dinner. Chef Gladys presented the menu, describing the courses to delighted diners who enjoyed the first course of Peruvian Causa, followed by  Lima's Chorrillana as the main dish. The delicious dinner ended with cheeses, fruit, and flan.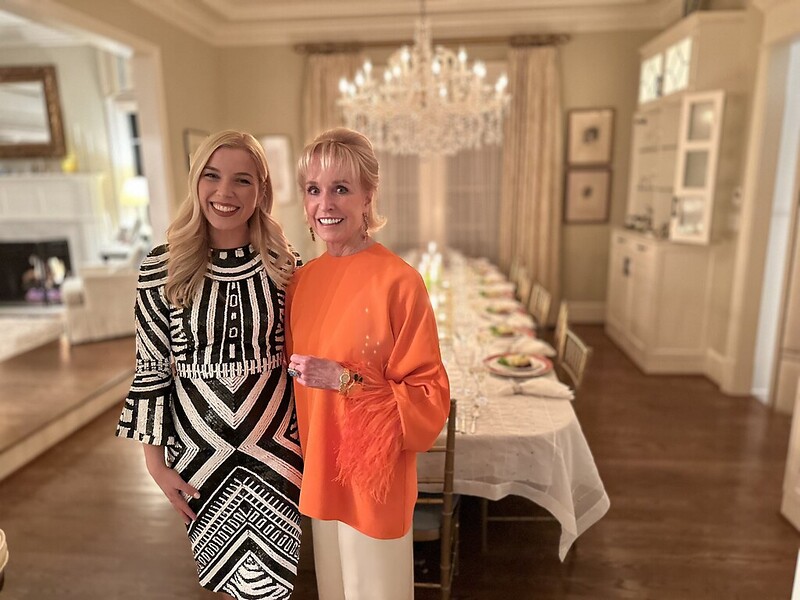 Enhancing the dining experience were after-dinner coffee, chocolate truffles, and Digestifs. ​IFE leadership Raluca and Marcel Barbulescu ​ shared a rare Romanian cognac that was the perfect ending to a delicious dinner.
Team IFE looks forward to another successful year of programming and scaling  CS@SC coding camps for underrepresented student populations using the CS@SC playbook around the globe.