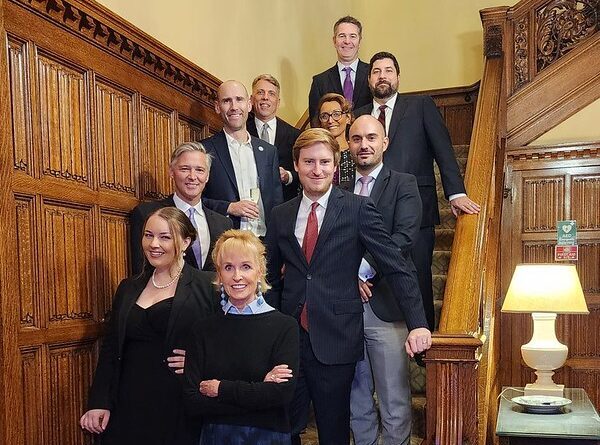 The stunning and elegant Embassy of the Grand Duchy of Luxembourg hosted the Institute for Education's Blockchain Impact dinner program. H.E. Nicole Bintner-Bakshian, IFE's Blockchain Diplomatic Steward, and DCM Gilles Bauer welcomed guests.
On October 23rd, IFE organized a blockchain impact roundtable with private and public sector leaders from around the world where they discussed the economic, political, and social factors driving the industry. Marta Belcher, President & Chair of the Filecoin Foundation, held court as the featured guest, answering tough questions about the security, legal, political, economic and environmental issues surrounding Filecoin's platform and the broader blockchain ecosystem. The roundtable debated a few issues, but seemed to have near consensus that the promise of blockchain would be fulfilled by projects like Filecoin that provide tangible value and that the US government has the potential to both harm and bolster the emerging blockchain industry. 
A scrumptious meal of vegetable minestrone with parmesan, pan-seared salmon accompanied by sweet pea risotto, followed by Panna cotta raspberry sauce macerated berries.  Wines included Auxerrois, Grand Premier Cru 2021 Vin de Luxembourg and Riesling, 2020, Domaine Thill Château de Schengen.