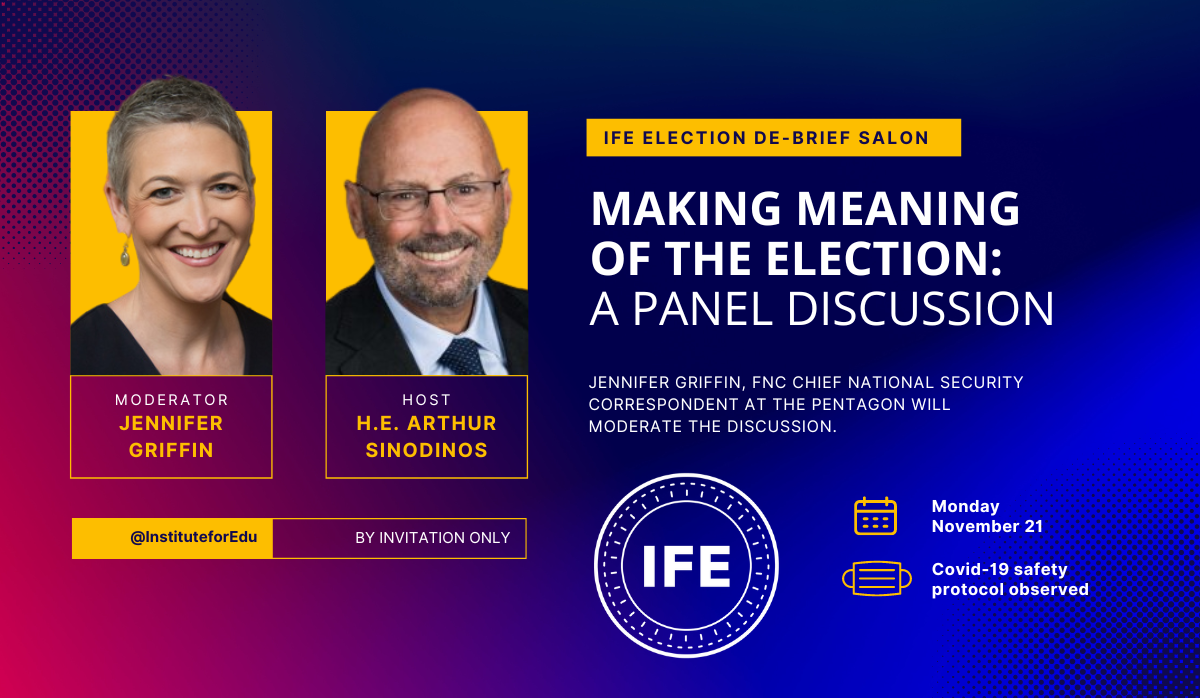 IFE to host Making Meaning of the Election – A Panel Discussion
MAKING MEANING OF THE ELECTION – A PANEL DISCUSSION.
The 2022 election was filled with major wins, losses, and upsets, from state elections to our region's local races and initiatives. What happened, and what will the results mean for our state and country? Our panel of veteran journalists weighs in on our election wrap-up! Jennifer Griffin, FNC chief national security correspondent at the Pentagon will moderate the discussion. H.E. Arthur Sinodinos, Ambassador of Australia, will host the salon at the residence.
Panelists to be announced. By Invitation only.