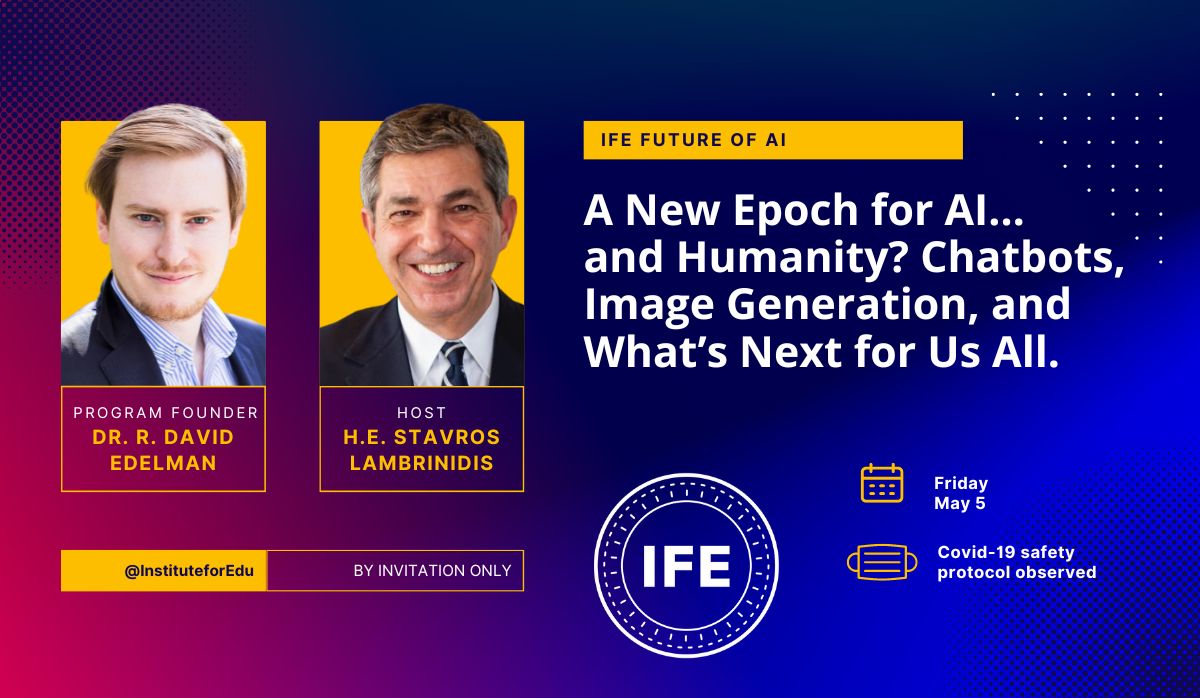 IFE to host Future of AI dinner
​A New Epoch for AI…and Humanity? Chatbots, Image Generation, & What's Next for Us All
Only six months after the public release of new AI tools like ChatGPT and the image generator Stable Diffusion, many have heralded these new tools as breakthroughs with profound impacts on our economy and society. Do these new tools represent another step in the evolution of information search and graphic design on the Internet? Are they a fundamental threat to white-collar jobs previously considered safe from automation? Is there a corporate arms race at play, and what does all that mean for the future of democratic societies at a time when they are under threat from weaponized misinformation magnified by social media?
This exceptionally timely fourth edition of our IFE Future of AI Roundtable, hosted by IFC Diplomatic Steward of AI EU Ambassador Stavros Lambrinidis, IFE Founder and CEO Coach Kathy Kemper, and IFE Future of AI Roundtable founder MIT's R. David Edelman as we discuss the profound developments in this field, and their implications for the future of our economy, society, and national security.
By invitation only. As a courtesy for participants' safety & peace of mind, all dinner guests are asked to be fully vaccinated.