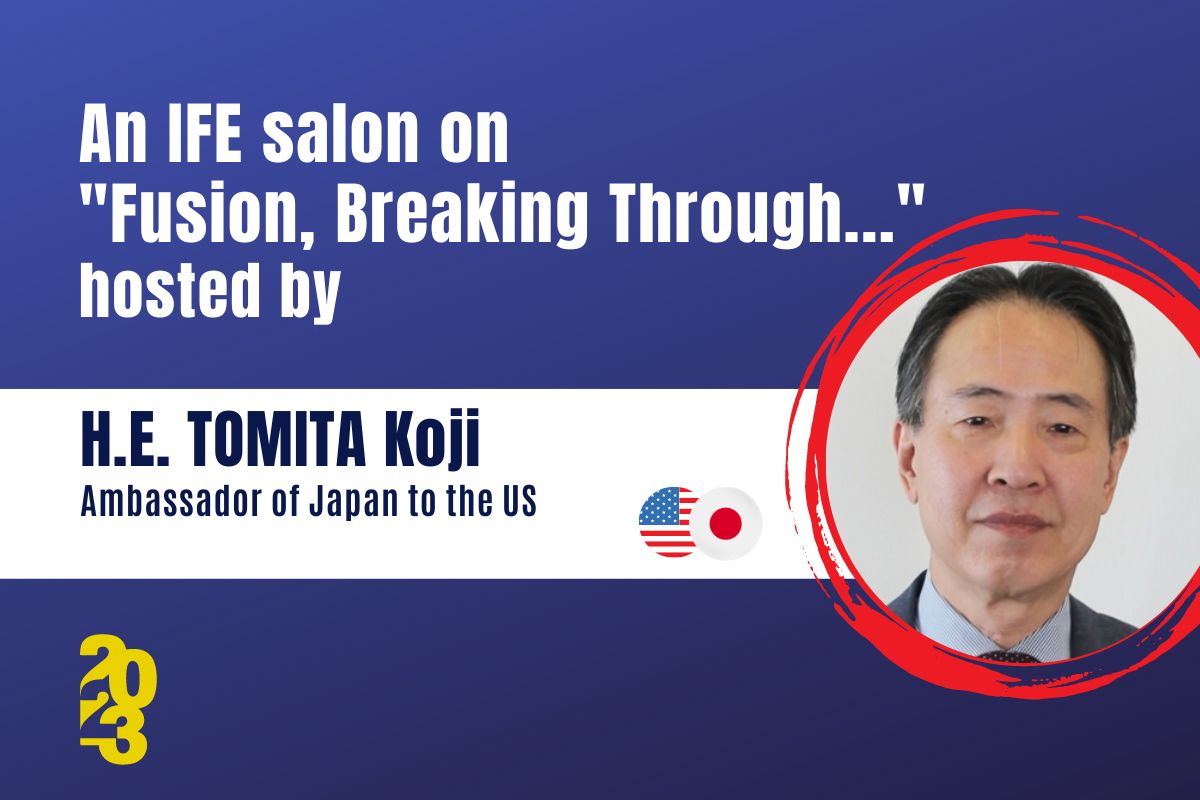 IFE to host Fusion Salon at Embassy of Japan
"Fusion, Breaking Through The Technologies, Policies, & Partnerships Accelerating the Next Energy Revolution" 
The Institute for Education (IFE) is partnering with the Embassy of Japan and H.E. TOMITA Koji for an evening salon at his residence on fusion power. The Japanese are excited to use this opportunity to unveil the Government of Japan's new fusion strategy and to discuss deepening US/Japan partnership on these issues at a high level.
With recent news from the National Institute of Fusion Science (NIFS) in Japan and Lawrence Livermore National Laboratory in the United States, the last year has been one of the significant breakthroughs for fusion science. As a future of clean, affordable, abundant, commercial clean fusion power comes into focus, how can the world's leading innovative powers – including Japan and the United States — accelerate their path towards this revolutionary energy source, and how can deeper collaboration ensure its benefits are enjoyed more rapidly and buy more around the world?
This pioneering evening celebrates US-Japan achievements and collaboration on fusion, featuring a special presentation from His Excellency Mr. Matsuo, Vice Minister for Science, Technology and Innovation Policy in Japan's Cabinet Office, who will for the first time on US soil to present the government of Japan's new fusion strategy.  The evening will be an opportunity to hear from and engage with top fusion leaders from the scientific community, industry, governments, and those working on the broader implications of how fusion will fit into our national and international economic and energy policies.
Speakers include:
By invitation only. As a courtesy for participants' safety & peace of mind, all dinner guests are asked to be fully vaccinated.
View Event Photos