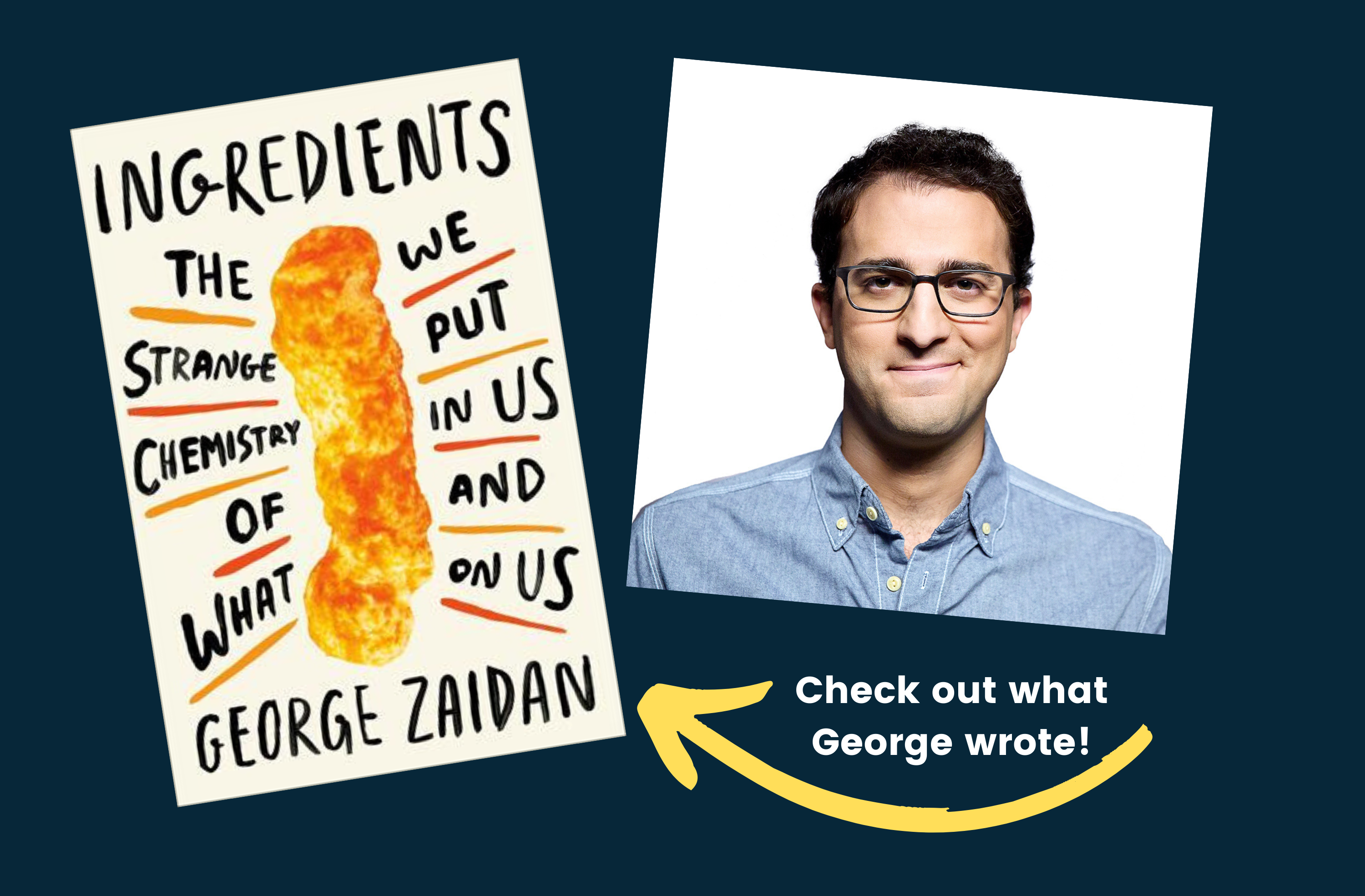 Live Interview with Author George Zaidan
Join IFE for a fun-filled and informative live conversation with IFE Senior Fellow and Author George Zaidan. IFE Innovation Steward Amy Geng, MD will moderate the session while the live Q&A will be monitored by Coach Kemper.
Cheese puffs. Coffee. Sunscreen. Vapes. George Zaidan reveals what will kill you, what won't, and why—explained with high-octane hilarity, hysterical hijinks, and other things that don't begin with the letter H. Zaidan's recently released book INGREDIENTS offers the perspective of a chemist on the stuff we eat, drink, inhale, and smear on ourselves. Apart from the burning question of whether you should eat that Cheeto, Zaidan explores a range of topics.
Zaidan, an MIT-trained chemist who cohosted CNBC's hit Make Me a Millionaire Inventor who also wrote and voiced several TED-Ed viral videos as well as the National Geographics "Ingredients" video series, makes chemistry more fun than Hogwarts as he reveals exactly what science can (and can't) tell us about the packaged ingredients sold to us every day. Purchase your very own copy to read:  Ebooks – Amazon