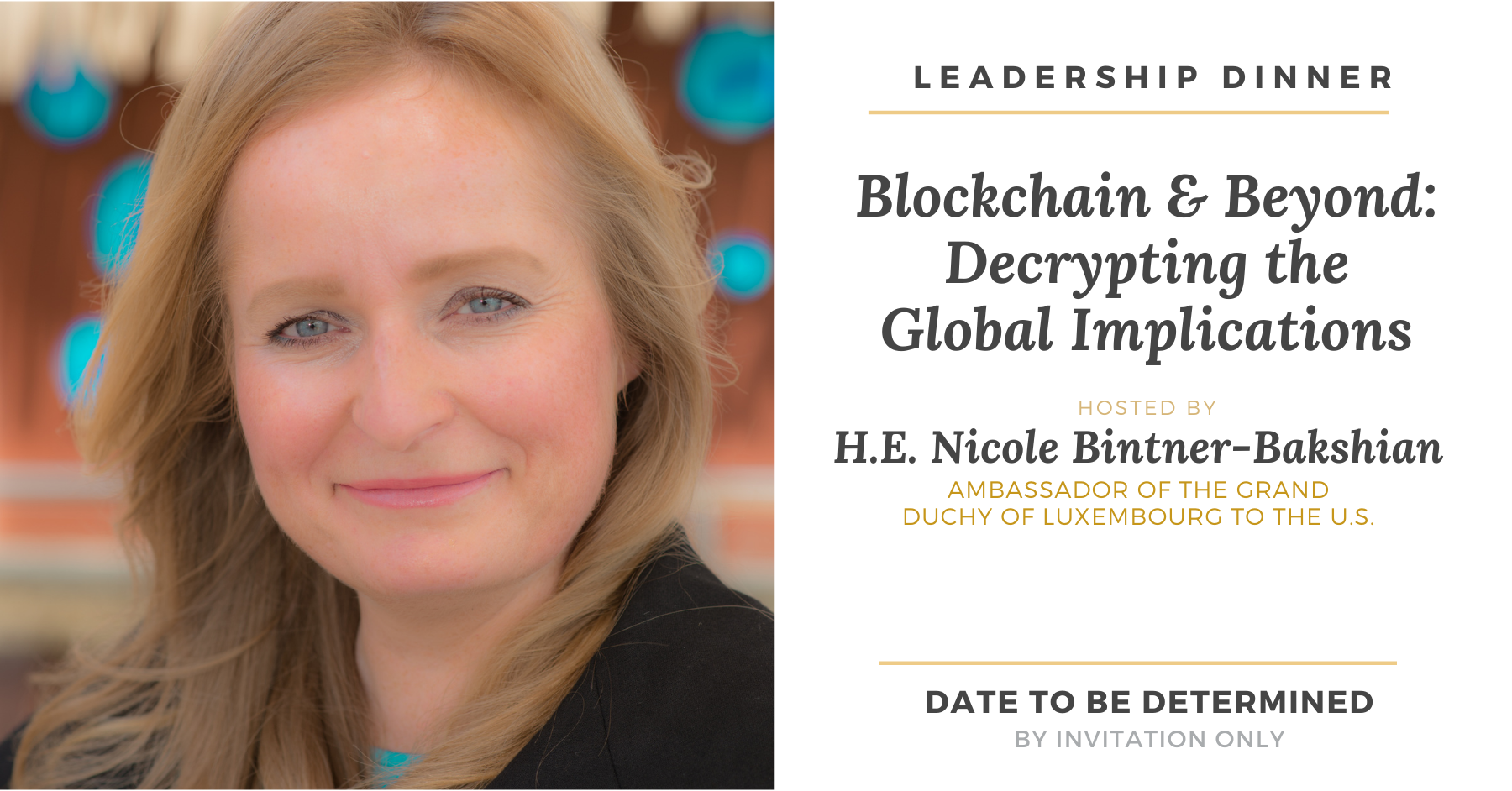 Luxembourg Ambassador Nicole Bintner to host Blockchain dinner
The Institute for Education will host an IFE Leadership dinner, Blockchain & Beyond: Decrypting the Global Implications. Special Guest being confirmed. The program includes a welcome by Coach Kemper and remarks by IFE Future of AI program founder Dr. R. David Edelman and former NYC CTO John Paul Farmer. H.E. Nicole Bintner-Bakshian, Ambassador of the Grand Duchy of Luxembourg to the U.S. will host the dinner. Read Bios.  Date to be determined.
By invitation only. As a courtesy for participants' safety & peace of mind, all dinner guests are asked to be fully vaccinated.