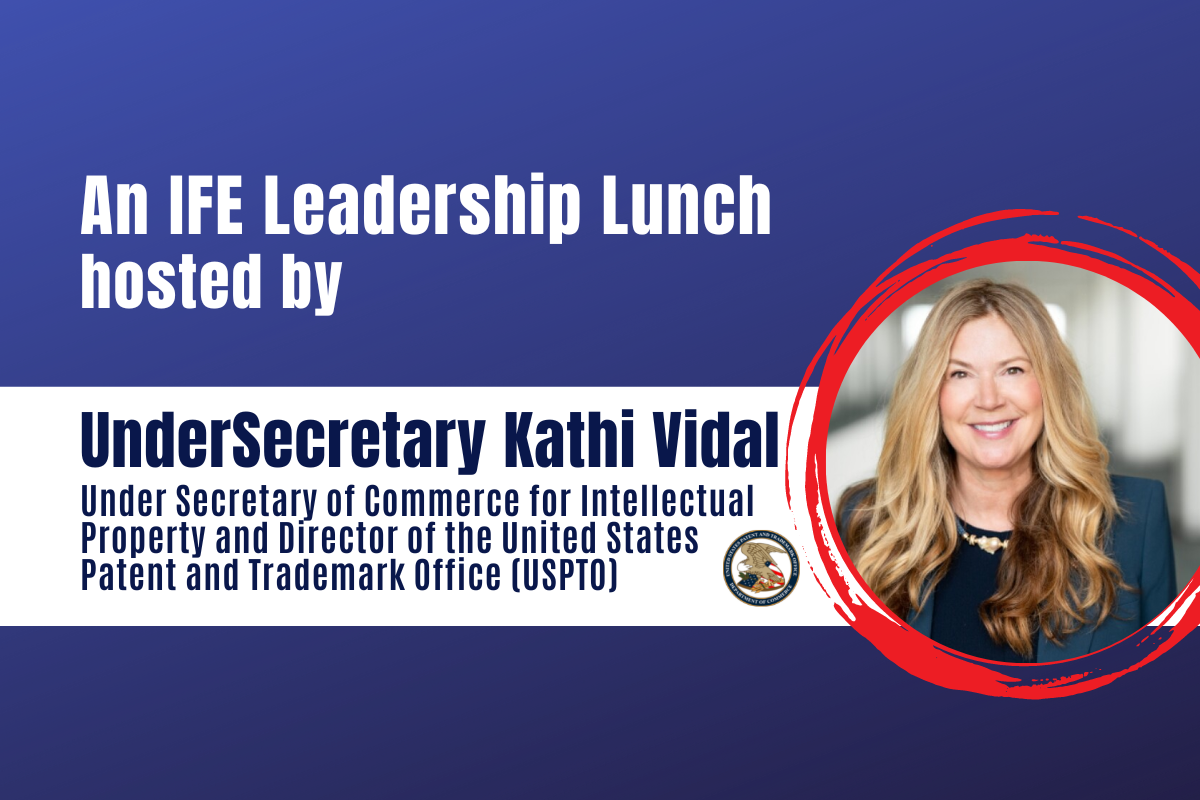 IFE to cohost Diplomatic Leadership lunch with US Kathi Vidal
Kathi Vidal, Under Secretary of Commerce for Intellectual Property and Director of the U.S. Patent and Trademark Office, and Coach Kathy Kemper will cohost IFE's Diplomatic Leadership lunch. The lunch will take place at the USPTO headquarters and include a private tour of the impressive National Inventors Hall of Fame and Museum, a must-see for any tech-forward person of all ages.
By invitation only. As a courtesy for participants' safety & peace of mind, all guests are asked to be fully vaccinated.