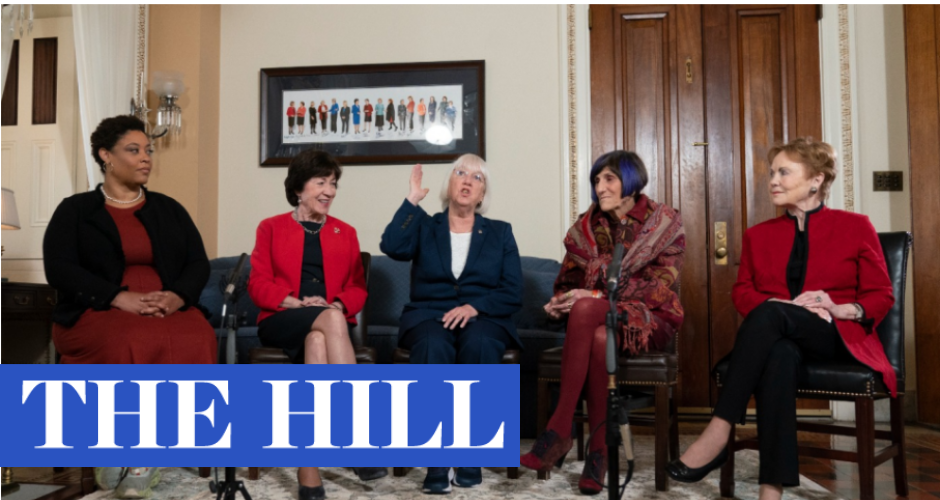 "Hey, I'm a governor, too," she joked. I had struck up a conversation with New York Gov. Kathy Hochul (D) at the annual dinner hosted by the journalistic organization, the Gridiron Club and Foundation, earlier this month, only to be warmly interrupted by Kansas Gov. Laura Kelly (D).
Later in March, I had the privilege of attending the White House Women's History Month celebration, and this past week I went to President Biden's announcement in support of women small business owners and a subsequent panel of women CEOs moderated by Small Business Administration administrator Isabella Guzman. 
Perhaps it took a pandemic reset to notice, but there's something different about the culture in Washington today: The impact of women is clearer and more important than at any time in our history.
As the CEO of the Institute for Education, a 30-year-old D.C. nonprofit focused on soft diplomacy and bipartisanship, I've spent decades building community and connection in the nation's capital. In recent cycles, record numbers of women have been elected to Congress. Today, women represent 28 percent of the 118th Congress, a 59 percent increase from a decade ago. That includes 22 women legislators elected in the November midterms. 
In 2020, the country elected its first female vice president, and in January, former House Speaker Nancy Pelosi (D-Calif.) concluded her historic tenure as one of the most effective congressional leaders in history. 
Though it may have taken time, it is clear that the role and importance of women in D.C. has become undeniable. So, too, are the benefits for our nation. 
While some may dismiss D.C. social gatherings as self-congratulatory hobnobbing by Washington elites, I can tell you that these events are where true collaboration across partisan lines often incubates. I started the Institute for Education after hosting a few successful bipartisan brunches for D.C. political and business leaders. As a lifelong tennis coach to presidents, Supreme Court justices, and members of Congress from across the political spectrum, I have seen the impact of so-called "soft diplomacy" on the courts. 
Of course, a White House celebration is not quite a tennis match — but the way our leaders socialize has real-world outcomes for American citizens. As a critical mass of women has changed that social dynamic into a more inclusive, communal one, perhaps we can expect more than usual to get accomplished despite the political divisiveness of the moment.
Studies have shown that, on average, women are more effective members of Congress than their male counterparts. Women reportedly "sponsor more legislation, are more effective at moving bills through the legislative process and bring more money to their districts." And according to Harvard Business Review, women supporting each other professionally can have demonstrable positive effects in the workplace. As we see more women in the highest posts, our government will continue to reap the benefits. 
The critical mass of women in government has shifted the dynamic from even just a decade ago. You can tell by the clothes. At the women's small-business event, for example, I was delighted to notice one subtle difference from years prior: Gone are the days of women dressing in suits and muted tones to fit in with the men in power. The female leaders in attendance dressed for themselves and each other, sporting bright colors and a range of styles. The audience boasted female leaders from across government — from first lady Jill Biden and Vice President Kamala Harris to Director of National Intelligence Avril Haines and Congresswoman Debbie Wasserman Schultz (D-Fla.). 
Form aside, however, the substance of the remarks demonstrated just how women have changed the tone in D.C. In one instance, during her time to speak, Harris chose not to focus on her own achievements but, rather, to praise the first lady for her "tireless" work. Dr. Biden, who continues to teach, is the first First Lady to keep her day job. 
Washington is full of ambitious changemakers from across the political spectrum. As we are seeing in this current moment, the process of making that change is never easy. But with more women in greater positions of power today than before, the process will be less fraught and more beneficial for all Americans than at any point in our past.
Kathy "Coach" Kemper is CEO and founder of the Institute for Education, a nonprofit committed to engaging the global community in harnessing the power of data, innovation and soft diplomacy.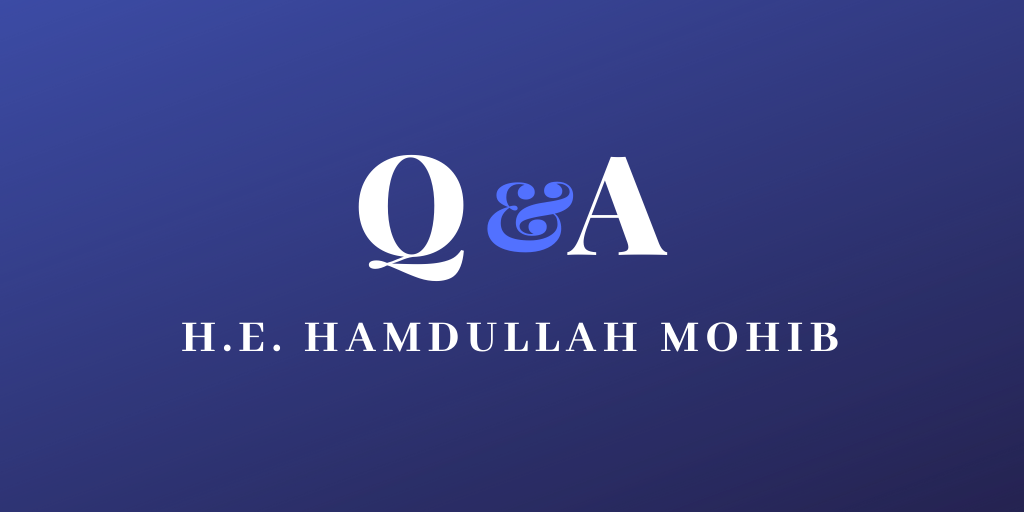 Amb. Mohib, Coach Kathy Kemper and the Presidential Innovation Fellows The Institute For Education, of with Kemper is CEO,…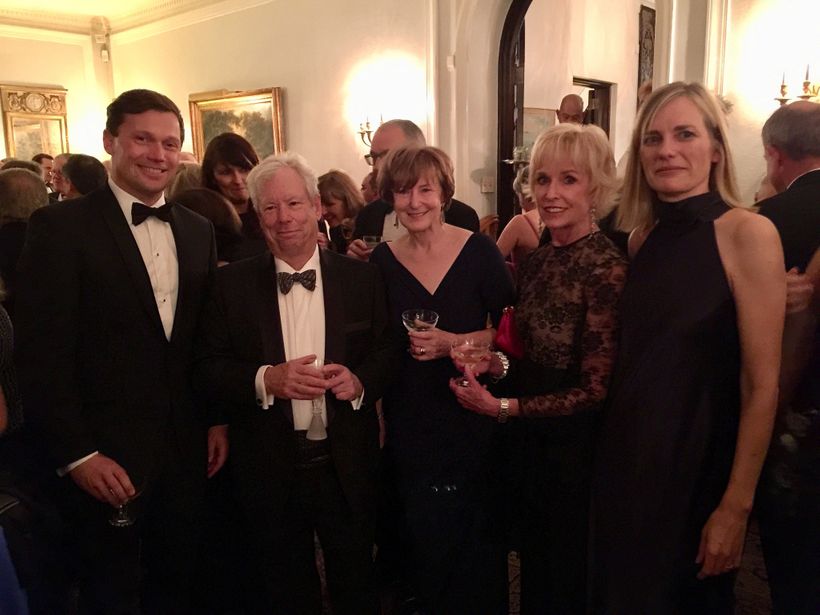 2017 Nobels Feted At DC's "Oscars" Our nation's capital had the honor of feting the Nobel Laureates, in a…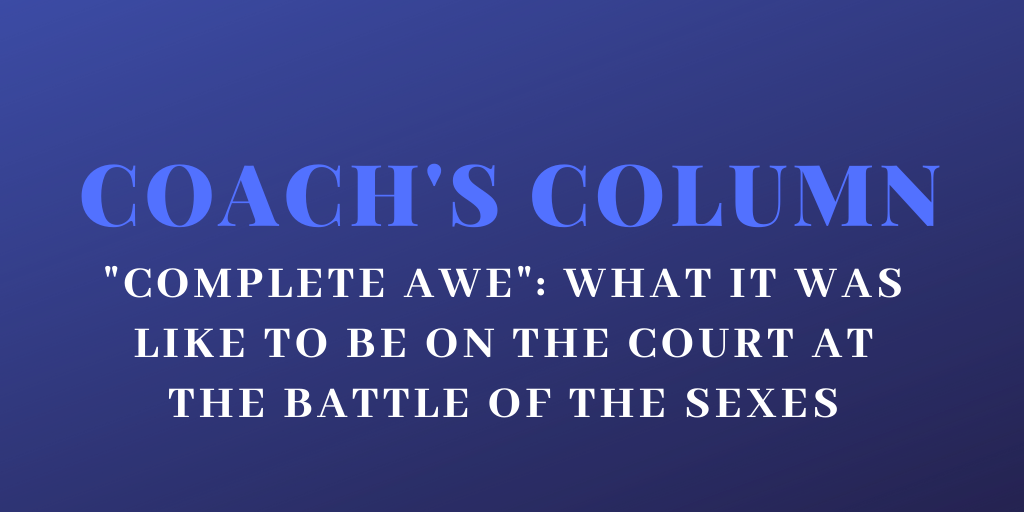 Remembering the historic match. By Kathleen Kemper  | Posted September 24, 2017 | Fortune I was there on September 20th,…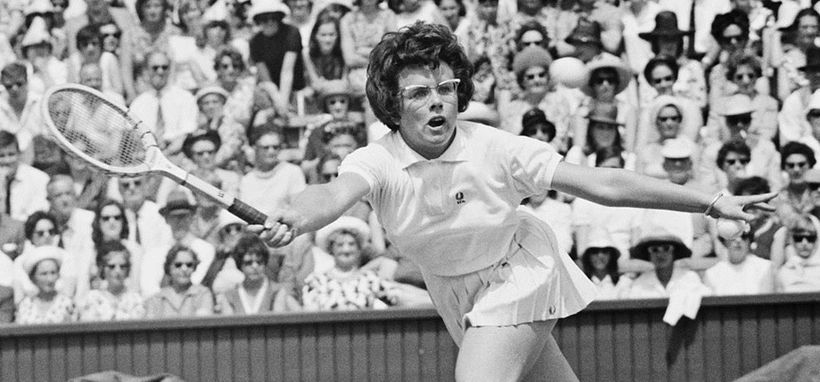 Last month, a national controversy erupted when a male engineer at Google suggested that women were inherently inferior to…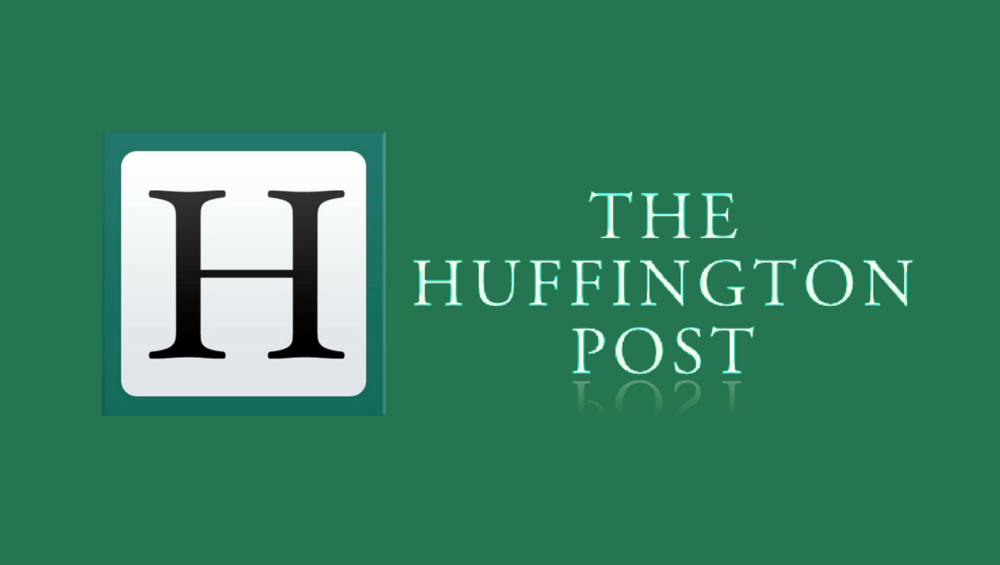 Digital Bipartisanship: Designers and Innovators In an era of hyper-partisanship and political gridlock, at least one common initiative unites…