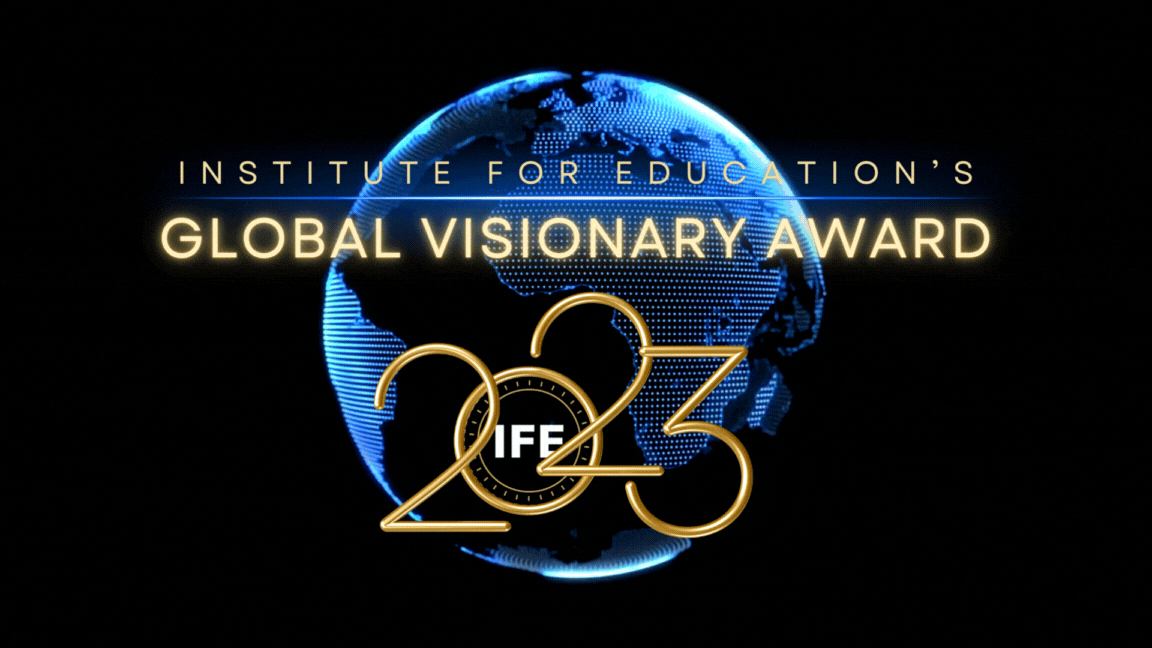 IFE to present its 2023 Global Visionary Award
Founded in 1991, the Institute for Education (IFE) has a long and proud history of recognizing, encouraging, and promoting civility and leadership locally, nationally, and globally. The diplomatic community became a critical part of our work, partnering with IFE to promote learning and discussion, cultivate trust and friendship, and help solve problems facing our global community. Previous recipients include Justice Stephen Breyer and Dr. Joanna Breyer, Justice Ruth Bader Ginsburg, Secretary Lawrence Eagleburger, and Belgian Ambassador H.E. Jan Matthysen.
We are gathering to honor our dear friend 'Stavros' on the occasion of being awarded the Institute for Education 2023 Global Visionary Award. This prestigious event will be graced by all who were included in the breakthrough Future of AI Roundtable dinner series that he has deftly and presciently charged for nearly three years.
As IFE's Diplomatic Steward for Artificial Intelligence, H.E. Stavros Lambrinidis hosted IFE events, opening his home to leaders from all sectors who have been driving innovation of AI — and its governance — with the shared ambition of creating a better, safer world.
On December 6th, we will honor Ambassador Lambrinidis for his immense contributions to the field at this critical time and toast his commitment to the spirit of camaraderie, trust, and dialogue that serve as the foundation for international friendship and soft diplomacy. H.E. Stavros Lambrinidis has exemplified the highest standards of diplomatic excellence, leadership, and global vision. With an unwavering commitment to fostering international cooperation, peace, and development, he has played a pivotal role in promoting diplomatic dialogue and forging collaborative agreements on a global scale.
By invitation only